MANILA, Philippines — In time for Filipino National Heritage Month celebrations this month, Cannes Festival Best Director Brillante Mendoza launched cultural movies made for free TV.
Airing every Saturday night on TV5, the movies go head-to-head with the mainstream soap operas and reality TV shows of other networks. Movies are usually made for theatrical release before being shown on TV, but Brillante's films for TV5 go the other way around. They are shown on TV first before being screened in cinemas or in the future, being collated into DVDs or mobile streaming.
"Of course, we want ratings because who doesn't need to cover expenses? At the end of the day, it's a business," Brillante said, aware of the risk is taking for showing the movies first on free TV without making money from ticket sales.
"But TV5 took a challenge to release films like these without being commercialized."
The director admitted that "I'm not an expert on commercial films," which is why some of the films went beyond the budget he allocated for them.
Nonetheless, he believes that "These films will find their audience. 'Di kailangan tumaas or bumaba 'yung filmmaking standards."
Entertainment ( Article MRec ), pagematch: 1, sectionmatch: 1
TV5 President Chot Reyes gave Brillante "full creative freedom" to make the films.
"It was never our intent to win awards or to enter festivals because of our specific positioning to promote alternative content. These films might not be the taste of the mainstream audience, but they speak volumes of TV5's positioning…There is monetary profit but also, there is branding and equity profit. We want to be known as a home for producers and indie storytellers," Reyes explained.
"We don't have a depth of talents as other networks, which is a handicap of Direk Brillante, but there is room for good stories, irrespective of big names and stars."
On May 27, Brillante's film "Panata" will premiere on TV5. It follows the story of Mario, a Marinduque mask maker who became a student activist and later on questioned his faith in God when he joined one of the rebel's clandestine gatherings up in the mountains. At the backdrop of this political drama is Marinduque's colorful Moriones Festival.
Shooting "Panata" was very challenging, said Brillante, as they have to make do with only a few days of shooting, a limited budget amid the film's detailed '70s to '80s-themed production design, and making three different locations look seamlessly like one.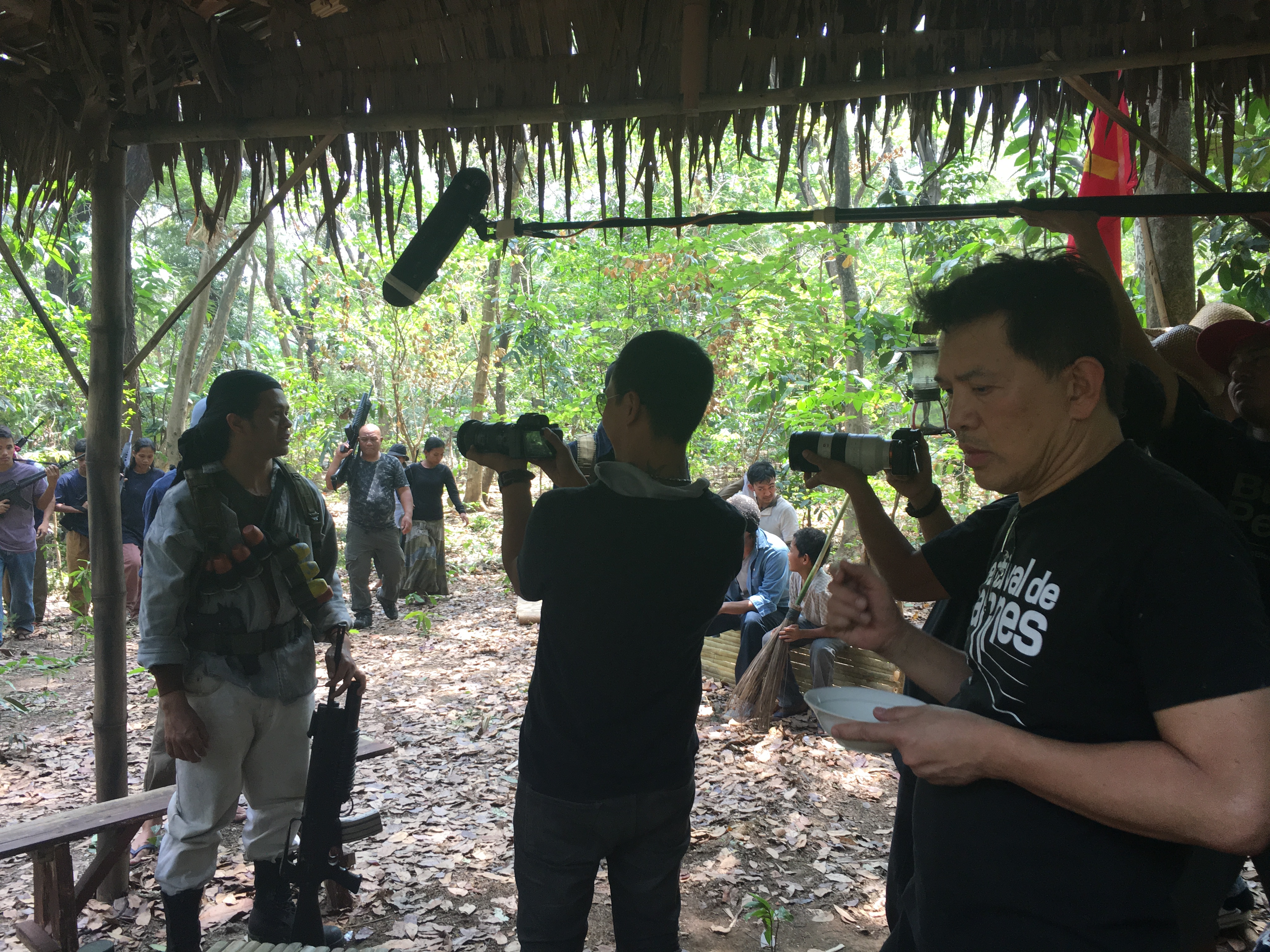 Director Brillante Mendoza (right) on the set of "Panata." Photo release
On June 24, "Anak" will be shown, starring real-life couple Harlene Bautista and Romnick Sarmenta. It will showcase the Obando fertility rites in Bulacan, showing how an old barren couple – against all odds – will miraculously have a child.
On July 29, Mendoza will bring his watchers to the Kadaugan sa Mactan Festival in Cebu, where the characters of his film "Kadaugan" reunite.
"Kadaugan" tells of estranged lovers Johann and Tere. Johann is surprised that Tere is already a mother and troubled as he gets to know her son, and contemplate the future of their relationship.
Mendoza told Philstar.com in an interview that he intends to show "Kadaugan" entirely in Cebuano to break the chain of Tagalog-dominated Manila TV. Though he did not learn how to speak Cebuano for this project, he employed an entire Cebuano staff.
On August 26, "Habilin" will be aired. It is about the inheritance issues of two sisters, Susan and Rosa, involving their ancestral house and farmland in court. Later on, Rosa dies while recovering from a terminal illness along with her issues with her family and husband, Fidel Luna. Fidel shows his undying love by weaving an Abel cloth, a burial shroud for Rosa Luna.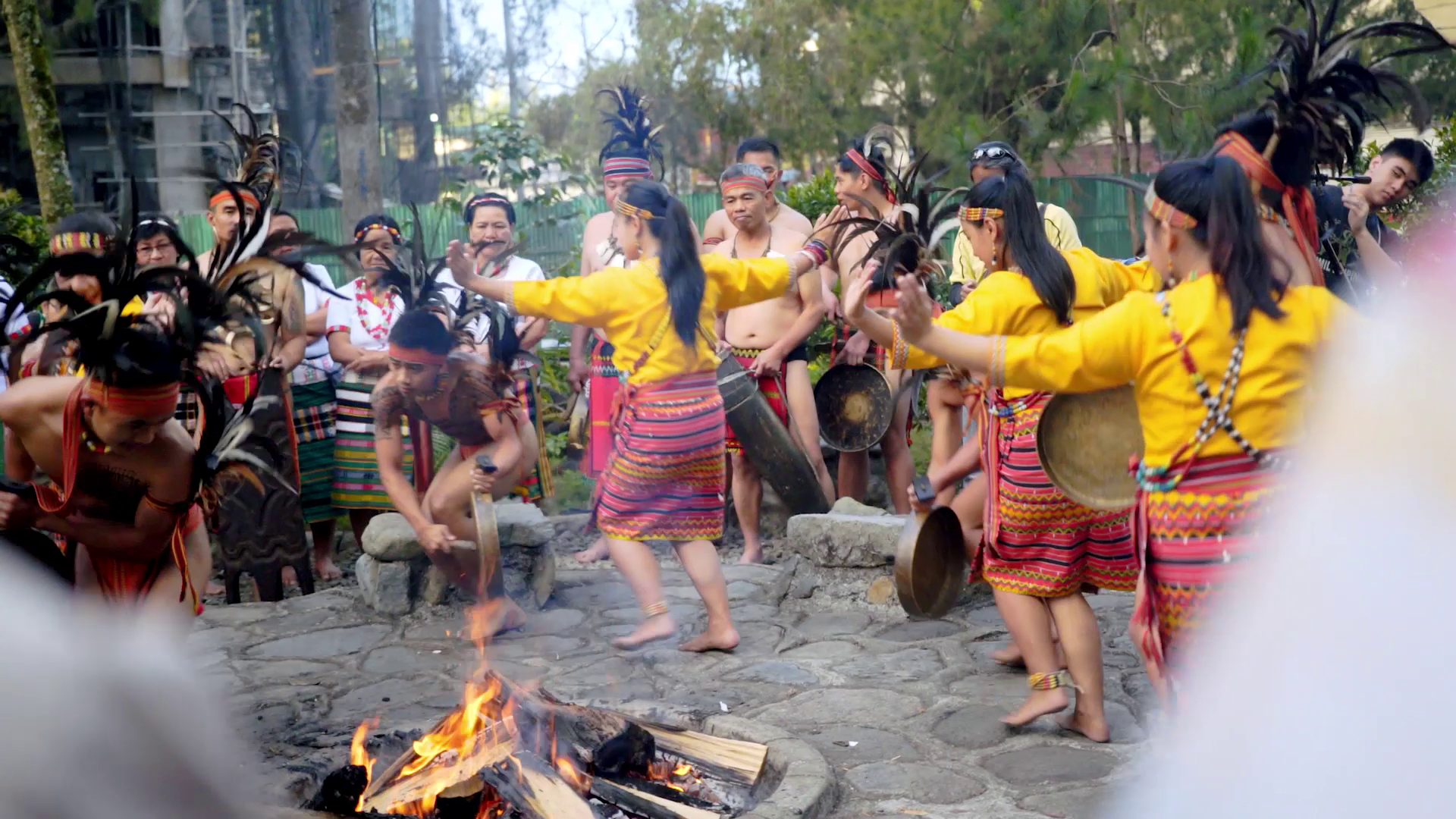 A scene from "Everlasting" showing Baguio's Panagbenga Festival. Photo release
According to TV5 executives, Brillante's first films shown early this year, "Everlasting" and "Pagtatapos" got a good feedback on social media.
In November, Brillante intends to show a "cult-like" film shot in Capiz.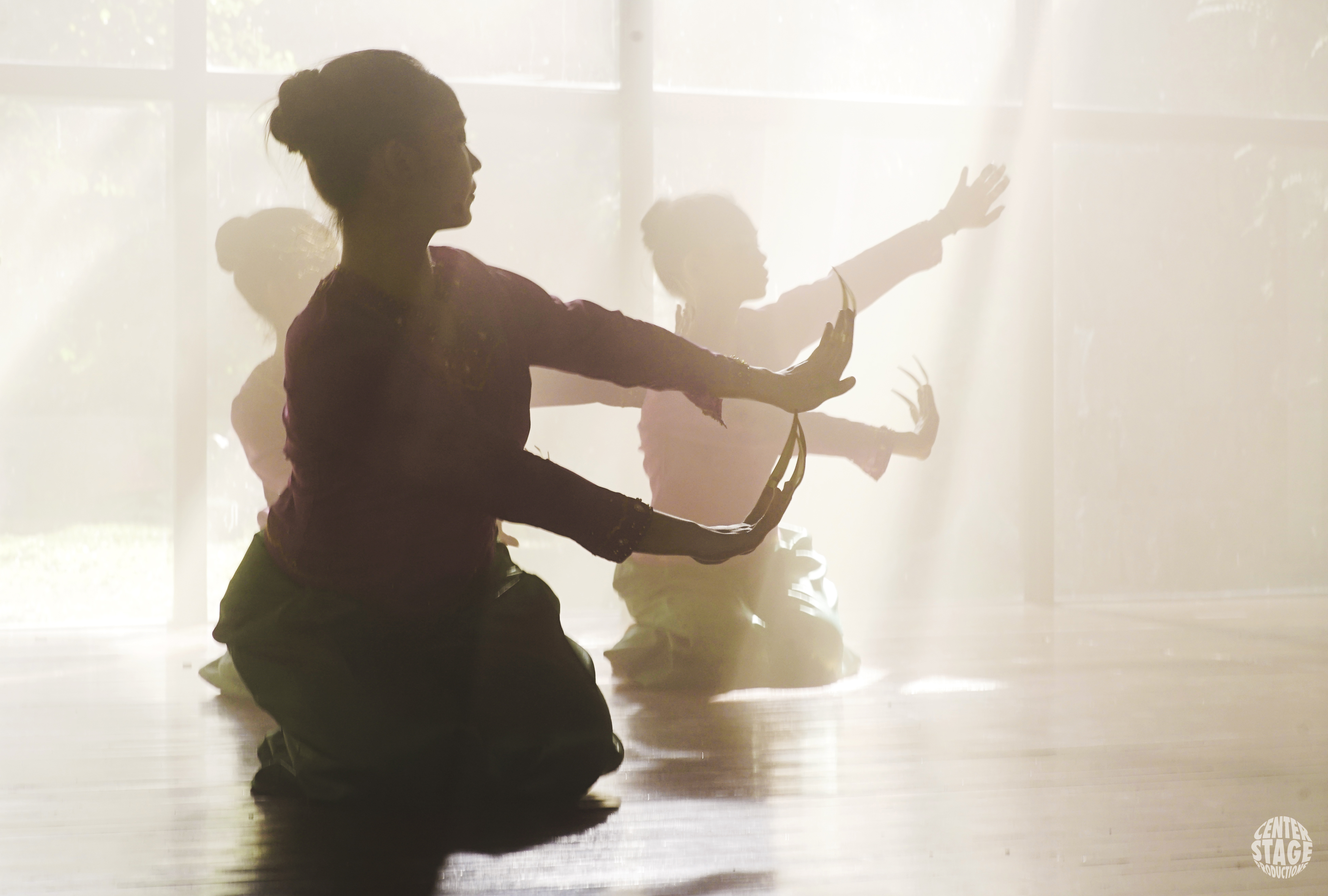 A scene from "Pagtatapos." Photo release
These movies, according to him, are the first in his series of 40 to 45-minute films because he usually makes two to 30-minute short films.
Each movie uses an original sound design and script revolving about Filipino social issues and values such as politics, drugs, family and arts. The director said he had to recreate some footage of the festivals.
"The movies do not only explore different stories, but also the journey of making them," he said.
"Each film is different. The nice thing about each of them is when you watch them, you don't only experience the place, but also its people. Ang sarap ng feeling na every time we go to a certain place or location, region or municipality, ibang klaseng experience."
If not for commercial purposes, he sees these films in the archives together with other iconic Filipino flicks like "Oro, Plata, Mata."
"At one point, sobrang nakakapagod, pero it's all worth it," he opined. "'Di mo na maiisip 'yung pagod when you know you're doing something na may value…A film is a film regardless of the medium."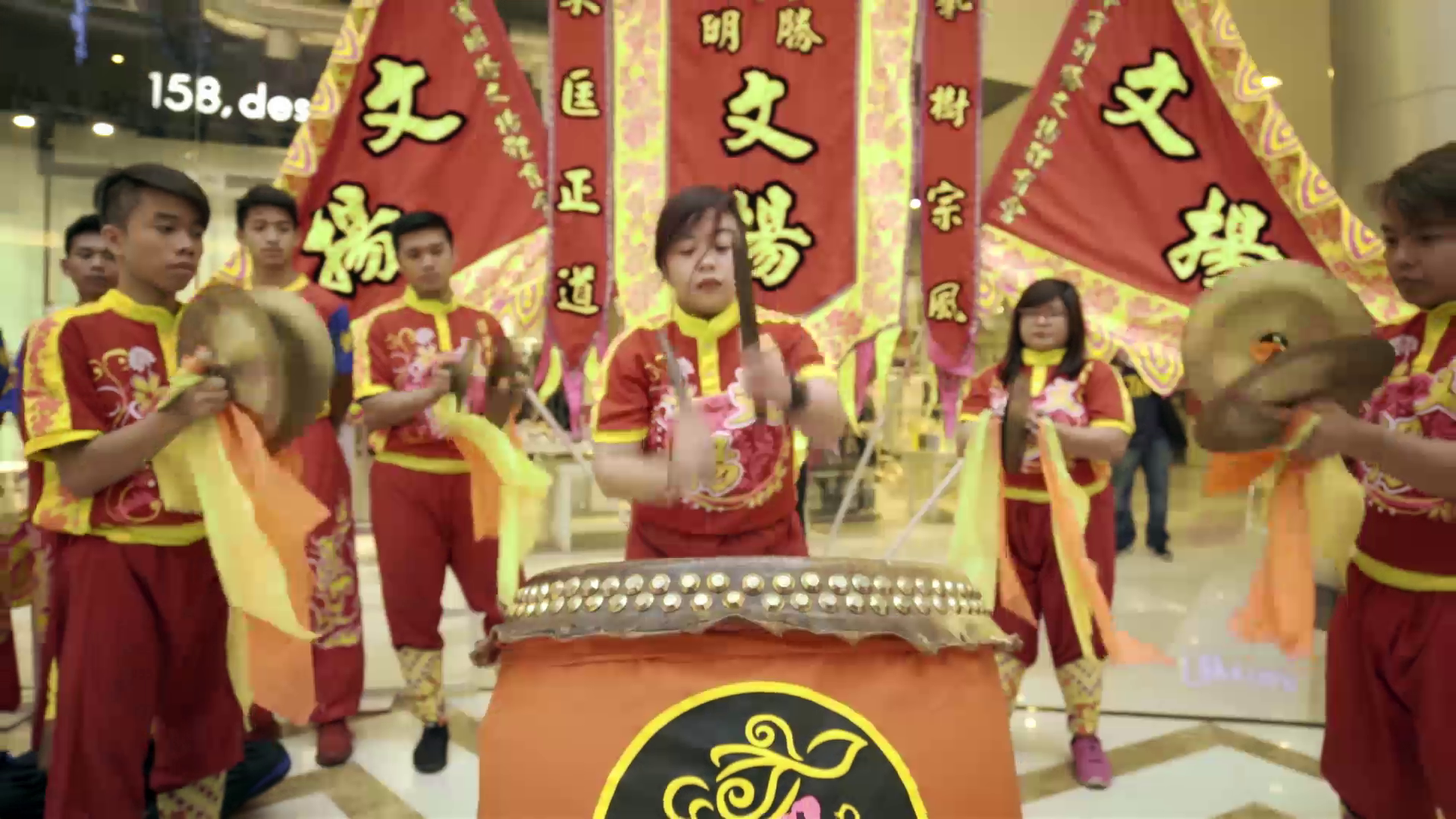 A scene from "Tsinoy."