MANILA, Philippines — The world we are coming back to is not the world we left behind in March. While transportation and traffic were consistent problems before, commuting would still not be a breeze and more so, a burden during this pandemic.
With the General Community Quarantine (GCQ) now being implemented, traveling from one place to another is much more difficult than it was. We will be more careful commuters. We will be wearing face masks—maybe even face shields—wherever we go, and we will wash and disinfect our hands regularly.
But before we can start living with the "new normal," we need to make sure we are healthy and our immunity is strong.
As we turn our attention towards making good health a new way of life, you can count on Watsons to be with you every step of the way.
For healthy living, always supplement your diet.
Photo Release
Eating well, exercising, and getting adequate sleep are musts for maintaining a healthy body and a strong immune system.
According to the World Health Organization, "A healthy diet is essential for good health and being protected against many chronic illnesses. Eating vegetables and fruit and consuming less salt, sugar and saturated fats are essential for a healthy diet."
"Adults can improve their health by doing at least 150 minutes of moderate-intensity, or 75 minutes of vigorous-intensity, aerobic physical activity, per week, or an equivalent combination of both," the organization wrote.
Taking vitamins and drinking supplements daily is part of our new normal. Vitamin C, for instance, is believed to increase the production of white blood cells, which are important in fighting infections.
Pro tip: Stock up on your supply for your trips with Watsons Generics Ascorbic Acid and Enervon Activ Soft Gel.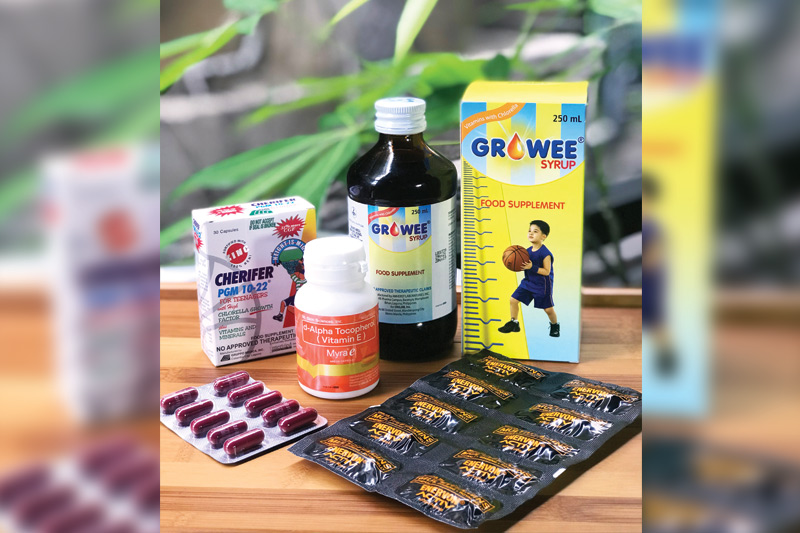 Vitamins for kids and adults to boost the immune system.
Photo Release
Other vitamins we should stock up on are Myra E 400IU, which is rich in Vitamin E to help fight cell damage. For the kids, let's help support their growth not just in height but in strength with Growee Syrup or Cherifer PGM with Zinc capsules.
Supplements like MET Tathione, NU Essence Collagen and Organique Acai Juice help make sure you keep that glow even when you're traveling. You can also keep your immune system strong with supplements that harness the power of natural ingredients such as MX3 capsules and Watsons Generics Malunggay + Mangosteen.
Preparedness is the key to protection, so make sure you have your health essentials to help you in any medical situation. Make sure you have Lola Remedios, Strepsils, and Prosource Extra Virgin Coconut Oil, which you can all get from Watsons.
Watsons is here to continue providing your family's health essentials in any of its stores nationwide. You can also order online at watsons.com.ph or call on select branches to have your orders delivered. For contact details of branches near you, you can check out this list: https://bit.ly/2z7coJP.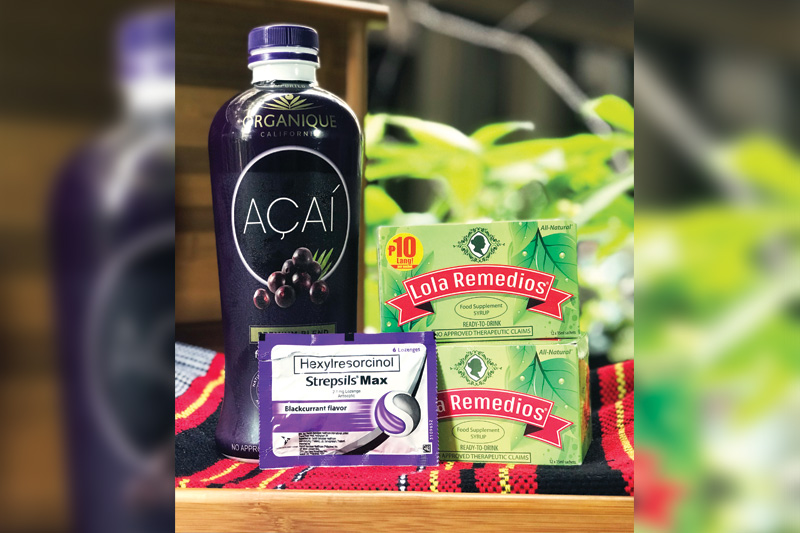 When you shop, use your Watsons Card to earn points and get a chance to win a UV Care Deluxe Germ Terminator, Super Power UV Vacuum or Smart Robot UV Vacuum with a minimum purchase of P500 on select health items. Promo runs until June 24.
Stay safe and healthy!
For more updates, follow Watsons on Facebook and Instagram via @watsonsph.
Credit belongs to : www.philstar.com