One hundred days since the government imposed quarantine measures, we're still watching in alarm as fresh, new cases of COVID-19 pop up. Well, what do we expect? The virus didn't magically disappear with the lifting of the ECQ, yet some of us get too complacent and forget that the virus still lurks on surfaces — waiting for its next host.
This means every time you leave your house and touch something, you could be exposed to the virus. From opening a door, getting cash from an ATM or touching a shopping cart, you might have been exposed and spread the coronavirus without even knowing it.
Though viruses spread through droplets in the air, a bigger worry is always transmission via what experts/doctors call "fomites" — infected items. And so when you pick up a virus from a surface, like the mall's escalator handrails, and you go touch your face, that's how the virus gets to where it wants to be — your respiratory tract.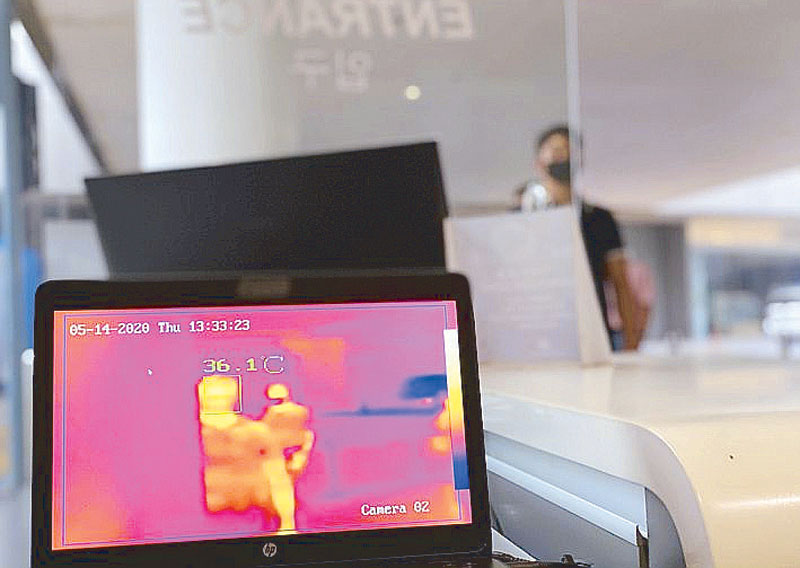 Entrances at SM Malls are equipped with thermal scanners.
Before heading out, say to the mall, we should always watch out for common "high-touch" points — dirty door knobs, hand rails, lift buttons, shopping bags/carts, toilet flushes — to avoid COVID-19 spread.
And this is why health experts keep emphasizing the importance of hand hygiene. Because the first line of defense against COVID-19 is the one that mom and common sense taught us — hand washing.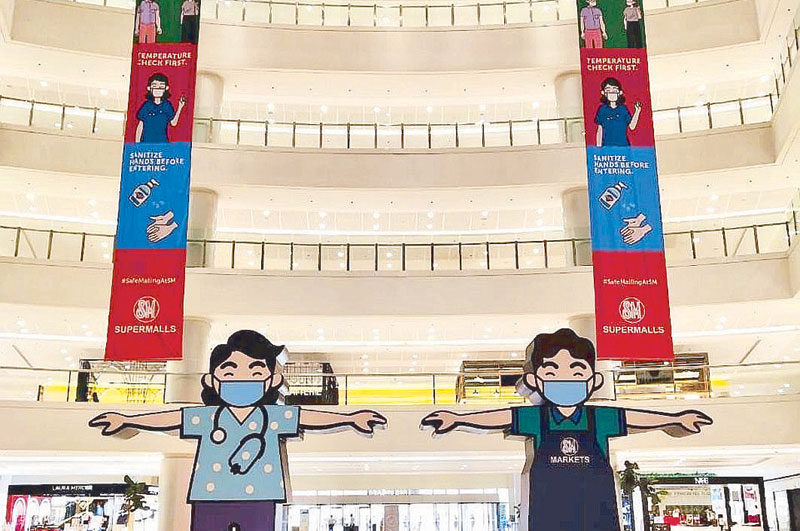 SM lays emphasis on "safe distancing" as this promotes the importance of physical distance with social connectivity.
Stay safe, wash hands
Washing your hands properly takes about a minute or as long as singing Happy Birthday twice.
In a bid to educate and encourage people on how to stay safe, especially in this time of pandemic, SM Cares and Safeguard team up for the #SafeHandsAtSM campaign.
"As part of our safe malling commitment, hand washing is our first line of defense against illnesses," stressed Steven Tan, president of SM Supermalls, during the campaign's virtual launch via Zoom. "It is also crucial during a global health crisis."
SM Supermalls partnered with Procter & Gamble's Safeguard to raise awareness on the importance of this matter.
"Safeguard, being 54 years in the country, has become much of a household name," enthused Shweta Sharma, vice president for Skin & Personal Care, Procter & Gamble. "From our beige bar soap from long ago to our hand sanitizers and liquid hand soap now, we have always committed ourselves to serve the needs of the Filipino people, just like SM has. And in the same way, I believe that both have been ingrained so much in Filipino culture that it is only natural to do this partnership."
As part of the #SafeHandsAtSM campaign, Safeguard has made its liquid hand soap available in the restrooms of all SM malls across the country to help the community fight the spread of disease-causing germs. Information materials are also deployed in restrooms and high-traffic areas in SM to remind customers while in the mall.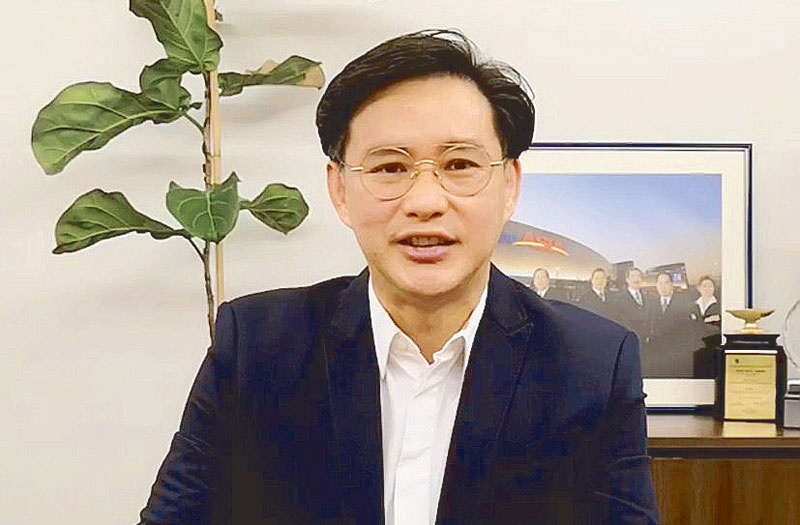 Steven Tan, SM Supermalls president
With this, Safeguard and #SMDaresYou to take on the #SafeHandsAtSM Challenge on TikTok from June 23 to 30. Take a full-body video of you properly washing your hands and dancing to your fave tunes, tag your squad and use the official hashtag #SafeHandsAtSM, and be one of the 10 winners who'll get exciting giveaways.
To ensure that all areas of your hands are properly washed, follow these steps:
Wash your hands using clean, running water. Germs can collect in standing water.
Lather the front and back of hands, between fingers and under fingernails. Friction helps lift dirt, grease and microbes from skin.
Scrub hands together for at least 20 seconds. More germs are removed the longer you scrub.
Rinse hands under clean, running water. Dirt, grease and microbes — including infectious disease-causing germs — are carried away from skin, which can help minimize skin irritation.
Dry hands completely with a clean towel, or air dry. Germs can be transferred more easily between wet hands.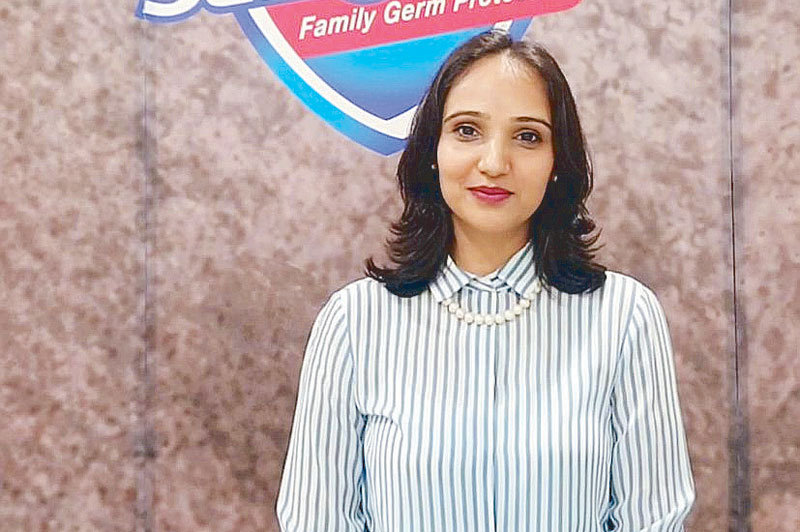 Shweta Sharma, Proctor & Gamble vice president for Skin & Personal Care
#SafeMallingAtSM
This partnership with Safeguard forms part of SM's programs to ensure Safe Mall at SM. Since SM Malls opened, SM continues to carry out strict safety and sanitation measures to assure shoppers that their malls are safe and clean. Entrances are equipped with temperature checks and disinfecting foot mats. Alcohol dispensers are provided at the mall entrance and restrooms. The latter is sanitized every 30 minutes. No mask, no entry.
In observance of social distancing, SM lays emphasis on "safe distancing" as this promotes the importance of physical distance with social connectivity.
"Through simple efforts like washing your hands, not only are you protecting yourself, but those around you," added Tan.
* * *
To know more about #SafeHandsAtSM, visit www.smsupermalls.com and https://www.safeguard.ph, or visit their social media accounts on FB, IG, Twitter and TikTok.
Credit belongs to : www.philstar.com