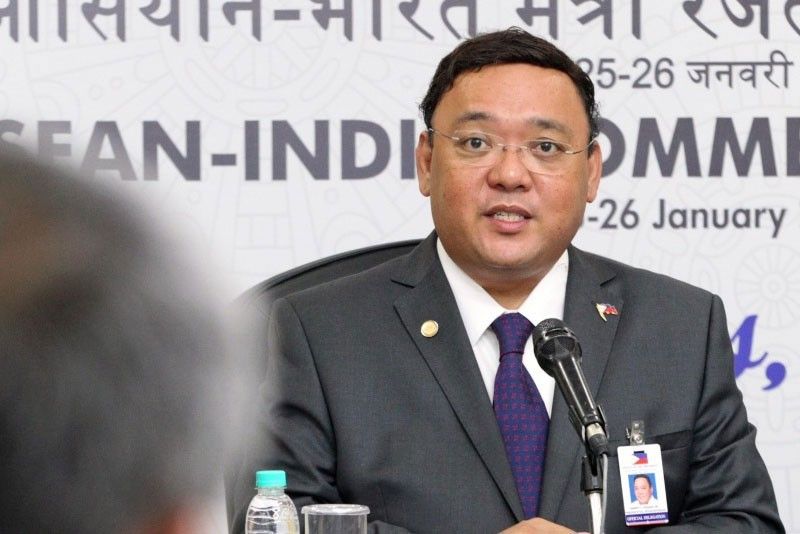 Presidential spokesman Harry Roque said quarantine classifications of areas are flexible and may change depending on the data on confirmed COVID-19 cases.
MANILA, Philippines — Quarantine measures in Metro Manila may be tightened anew if the number of persons infected with coronavirus disease 2019 (COVID-19) increases, Malacañang said yesterday.
Presidential spokesman Harry Roque said quarantine classifications of areas are flexible and may change depending on the data on confirmed COVID-19 cases.
"All the decisions of the IATF (Inter-Agency Task Force on the Management of Emerging Infectious Diseases), whether or not to graduate to the next regime, in the case of Metro Manila to MGCQ (modified general community quarantine), is always dependent on data. We will look at the case doubling rate, we will look at the critical care capacity," Roque said at a press briefing.
"If it (number of infected persons) increases, of course, there is a possibility that we won't graduate to the next phase… If the trend continues, either we will remain under GCQ (general community quarantine) or we may go back to modified ECQ (enhanced community quarantine)," he added.
Metro Manila, source of more than a third of the country's gross domestic product and home to more than 12 million people, has been under the more lenient GCQ since June 1.
If the National Capital Region shifts to MGCQ, more of its industries would be allowed to resume operations and more people can attend public gatherings. Reverting to the stricter MECQ would mean suspending public transportation again and reducing the number of establishments that can reopen.
Roque said data on the COVID-19 cases in Metro Manila and Cebu City have to be reviewed carefully.
IATF members are scheduled to discuss the classification of areas at a meeting today. Roque said another meeting to be presided over by President Duterte would be held in Davao City tomorrow. Changes in the quarantine classifications will take effect on June 16.
Aside from Metro Manila, areas now under GCQ are Central Luzon, Calabarzon and Central Visayas regions, the cities of Baguio, Iloilo, Zamboanga and Davao and the provinces of Pangasinan and Albay. The rest of the country is now under the least-restrictive MGCQ, the last classification before the so-called "new normal."
Roque also assured the public yesterday that users of contact tracing system StaySafe.PH are protected from spying.
"There are enough safeguards and our (Cybercrime Prevention Act of 2012) will be the ultimate protection for the people," he said.
"If that (system) is used for espionage, that can be a basis for criminal prosecution," he added.
In its Facebook account, StaySafe.PH described itself as a "community-driven social distancing system where people can contribute to the fight against COVID-19 by reporting the health conditions of their respective family members."
The system had more than one million users as of yesterday. Some experts have expressed concern that the application may be used to access and collect the data of its users.
At the same briefing, Roque said he was surprised by the supposed link between the resignation of former information and communications technology undersecretary Eliseo Rio and the latter's voicing reservations over StaySafe.PH.
He said Rio was his close friend and his seatmate at Cabinet meetings for one year but he did not hear him express any gripe against the administration.
"So I was a bit surprised by his (Rio) declaration because I distinctly remember what he said, that he wanted to rest. And besides, his resignation was really tendered to the President and therefore it is up to the President to accept resignation or not. It was accepted, so that's how far it goes," the Palace spokesman said.
Chinese vaccine OK'd
Meanwhile, the IATF has approved a vaccine developed by Chinese manufacturer Sinovac Biotech Ltd.
The IATF made the decision upon the recommendation of the Department of Science and Technology. The vaccine was reportedly tested on monkeys by the Beijing-based firm.
Health Secretary Francisco Duque III and Cabinet Secretary Karlo Nograles, co-chairs of IATF, signed Resolution No. 44 dated June 8 after task force members approved the collaboration with Sinovac. Christina Mendez
Related video:
Credit belongs to : www.philstar.ca