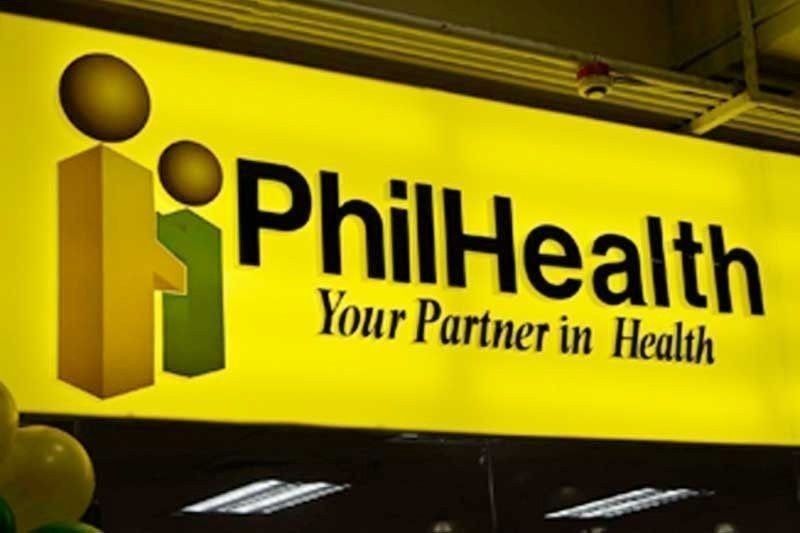 The task force was given 30 days to file its report to the Office of the President.
MANILA, Philippines — The Department of Justice on Monday submitted to President Rodrigo Duterte the report of the inter-agency task force investigating the Philippine Health Insurance (PhilHealth) Corp.
"Today, 14 September 2020, task Force PhilHealth formally submitted to the Office of the President of the Philippines its Report on the allegations of widespread corruption and anomalies at the [PhilHealth]. The Report consists of 177 pages, voluminous annexes excluded," the DOJ said in a statement Monday night.
The meetings were also attended by respresentatives of the Office of the Ombudsman, Commission on Audit and the Civil Service Commission.
Justice Secretary Menardo Guevarra earlier said the task force's report "will attempt to present the general environment at PhilHealth which enable fraud and corruption, and specific instances where fraudulent or corrupt acts have been perpetrated because of this enabling environment."
The statement from DOJ however did not disclose whether the report includes officials whom the panel recommended to be prosecuted for criminal or administrative offenses.
Duterte ordered the creation of the high-level task force to investigate corruption allegations surrounding the state insurer. He gave the panel one month to submit a report to his office.
The task force held several investigative hearings with former and current PhilHealth officers and personnel as resource persons. Transcript of records from the Senate's committee of the whole that conducted its own legislative hearings into anomalies surrounding PhilHealth.
"During its work, Task Force PhilHealth received and evaluated the testimony of 14 witnesses; reports and summaries of various cases, whether under investigation or for resolution; documents submitted by resource persons; and persons and recommendations by other bodies, including the Senate of the Philippines," it added.
'Deeper probes' continue
DOJ said that while it awaits further directives from Duterte, its composite teams will pursue deeper probes into "specific acts of fraud or corruption committed by health providers and PhilHelath personnel alike."
"Meanwhile, already pending complaints and cases shall be resolved by the agencies continued with dispatch," it added.
During the duration of the panel's investigation, PhilHealth CEO Ricardo Morales and vice president for the legal sector Rodolfo Del Rosario tendered their respective resignations, although Morales cited his health in quitting his post.
PhilHealth is currently head by former National Bureau of Investigation chief Dante Gierran, who previously admitted that he has no experience in public health.
Credit belongs to : www.philstar.com