Exactly a week ago, Lady Gaga released the music video for her song 911. To many fans myself included the "short film" showcased the Lady Gaga for which bedroom shrines were made. Although she had released two videos from her new album "Chromatica" prior (Stupid Love and Rain On Me), it was this video that seemed like a return to form. Directed by Tarsem Singh (The Cell, The Fall), 911's music video featured imagery that harkened back to Judas, perhaps signaling that she was ready to court controversy once again.
But something about 911 was different this wasn't about shock value nor was it a middle finger raised to the establishment. You could say that Lady Gaga is returning to what brought her fame, but this time with different terms. In between the intricate styling and thumping beat are more personal lyrics: "My biggest enemy is me," she sings on the hook.
If you think about it, 911 and the rest of "Chromatica" is a combination of her entire discography. Before this album, Lady Gaga released a couple of albums that were decidedly not pop; to explore other genres, or perhaps prove that she wasn't a one-trick pony. Her album of jazz standard duets with Tony Bennett and her performance of My Favorite Things at the 2015 Oscars demonstrated her vocal prowess without the distractions of synthetic music, and A Star Is Born proved she could indeed become an actress and write and perform a film soundtrack.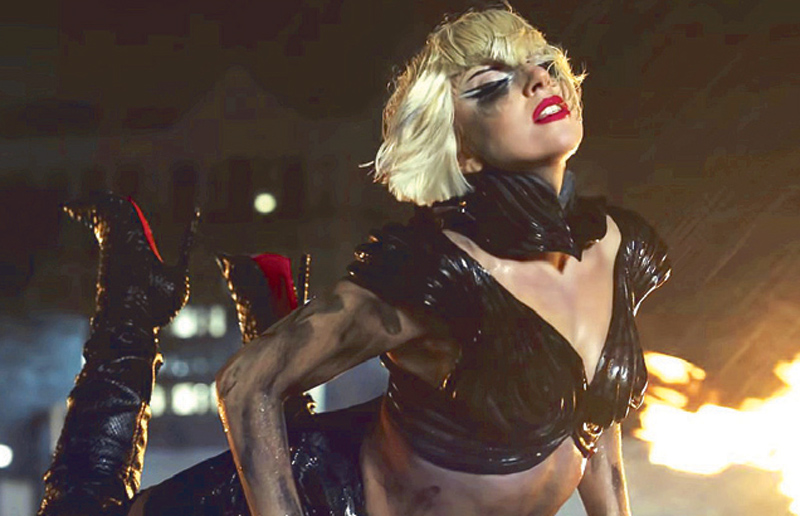 In Marry The Night, Lady Gaga shows us her journey of going from a struggling artist to getting a record deal from Interscope Records, set in the "ambition mecca" of NYC. Fun fact: in this scene, she wears an outfit by Filipino artist Leeroy New.
Another reason I'm attracted to this record in particular is that it's coming at a turning point in my life, and Lady Gaga returning to pop has provided a sense of comfort that I seem to have lost in those years when she left the genre. Call it a stretch if you must, but as someone who spent my formative teenage years listening to her music, seeing my own journey in hers has only made me a bigger fan than ever.
The last time I felt this way about Lady Gaga's music was in 2011, when Marry The Night came out. I was just about to graduate from high school and ready to take on the world (or so I thought), and she was on top of the charts. This time around, as she builds this new era of dance pop, I am finally ready to take on the world for real this time.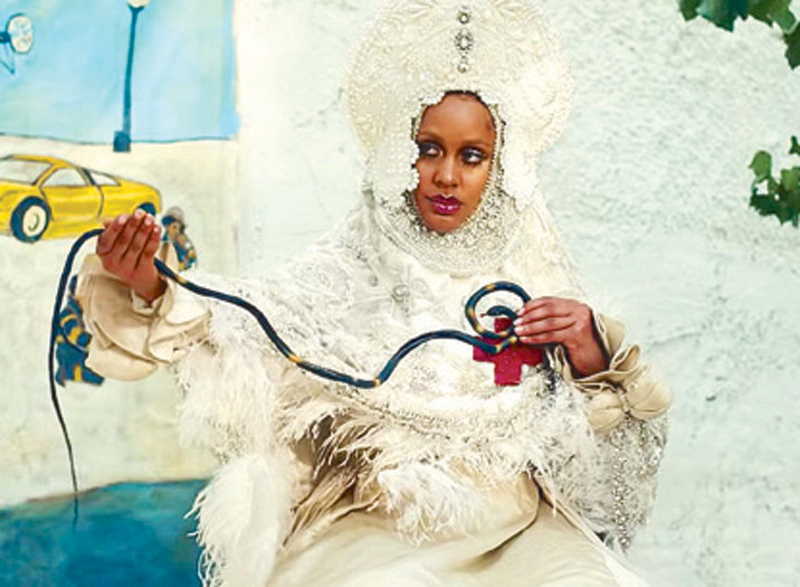 Although 911 shares some visual themes with Judas
* * *
I first saw Lady Gaga on TV at the 2008 Miss Universe Pageant. She was the musical guest, performing her first single Just Dance during the swimsuit competition. I hadn't heard of her or her music before; I remember thinking the performance was "crafty" (a term I learned from Project Runway), and that her stage name was riding some sort of trend around the same time, a British rapper who went by Lady Sovereign had a couple of songs on MTV.
By the end of 2009, the song had exploded onto the mainstream, and Just Dance (along with her follow-up single Poker Face) was part of DJ Earworm's annual mash-up Blame It On The Pop, a compilation of Billboard's top 25 songs of the year. Needless to say, as someone who grew up with a musical diet consisting of pop and only pop, I was paying attention.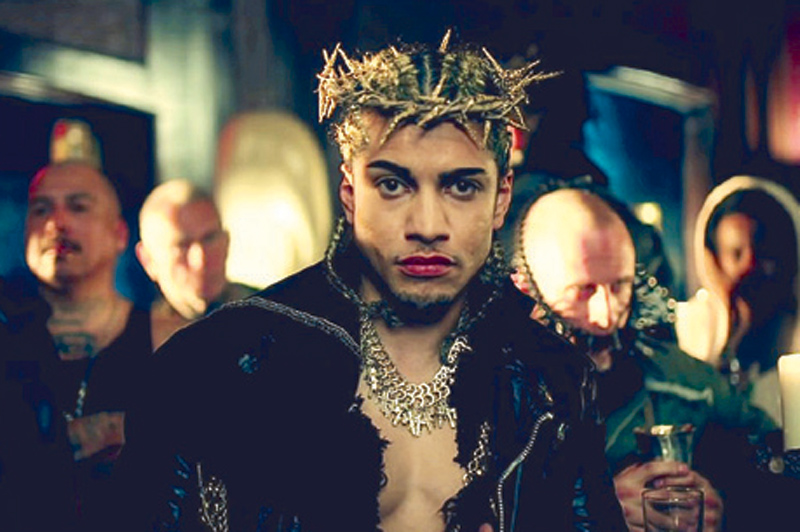 The lyrical content of the song, and of the album "Chromatica" as a whole, is undeniably more personal.
With her first album "The Fame," Gaga talked about her unquenchable thirst for, well, fame, and I was hooked. I, too, wanted to become world-famous one day, I thought. The thought of chasing after something abstract intoxicated my highly impressionable teenage brain. And with her follow-up "The Fame Monster," Lady Gaga single-handedly defined what late-2000s pop meant to me.
There I was, fighting off teen angst to a thumping soundtrack of electro-pop accompanied by a rich, overflowing aesthetic. The music and lyrics built the fantasy I wanted so badly to escape to, and the music videos just pushed it further. When I had my earphones plugged in, I was ascending from a swimming pool slo-mo wearing a latex bodysuit (Poker Face), stomping on the big city subway with perfectly intact hair (Love Game), and sipping tea from fine china as I exacted revenge on my hot homicidal boyfriend (Paparazzi).
It was at this time, too, that I started to become interested in fashion, and Lady Gaga built that bridge for me perfectly. It became easier to discover and relate to designers like Alexander McQueen, for which her song Bad Romance debuted at the designer's 2009 show Plato's Atlantis, and Thierry Mugler, for which her stylist Nicola Formichetti served as creative director and debuted two more songs two years later.
By the time "Born This Way" rolled out in 2011, I was a bona fide "little monster" (as she calls her fans). As I struggled to accept my sexuality, hearing the words, "There's nothing wrong with who you are / 'Cause he made you perfect, babe" from the title track provided affirmation that I couldn't quite tell myself. It was, however, Marry The Night that dared me to dream big, to embrace ambition its music video depicts Lady Gaga's journey from being a struggling artist to getting signed to Interscope Records, all set in the mecca of aspirations that is New York City.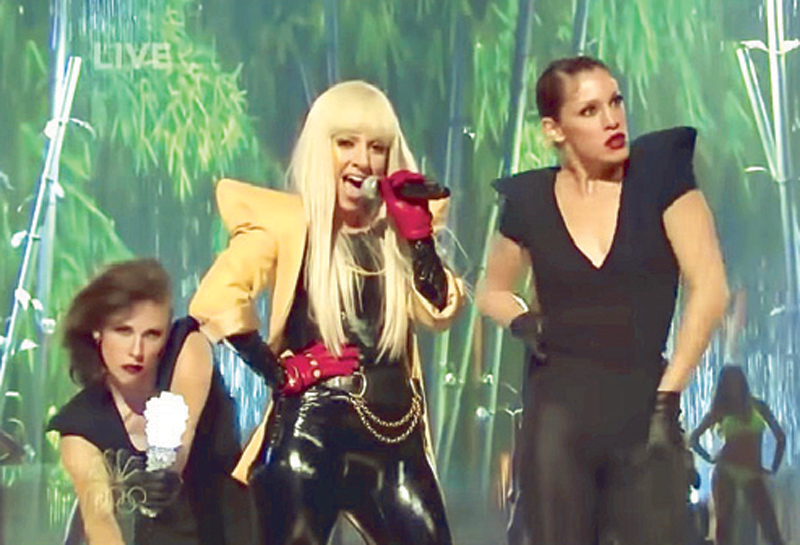 Lady Gaga performing at the 2008 Miss Universe Pageant.
However, in the years and albums that followed "Born This Way," the magic of Lady Gaga seemed to have taken a leave. "Artpop" tried to deliver the same dance pop and themes as "The Fame," but it just went too hard (Jewels N' Drugs featured a trap sound and not one, not two, but three rappers, for example). I didn't write her off completely just yet, but as she released "Cheek To Cheek" (the album with Tony Bennett) and "Joanne," I wasn't listening as fervently, almost looking at her in the same way I did in 2008. Who was this girl? I thought.
* * *
Until recently, I found myself at a crossroads. The industry I dreamed of being in was disappearing right before my eyes I had placed so much of my self-worth in what I did for a living (chasing a dream, remember?) and I was lost. Some days I would think about how much ambition I had when I was 17, when I was fully immersed in the early world of Lady Gaga. Somewhere between there and here, I lost a sense of who I was, and lost my motivation to gun for more. I wanted to do what was easy, and believed that if I put in enough hours of just being there, I would eventually move to where I wanted to be. But that's not really the way things work, is it?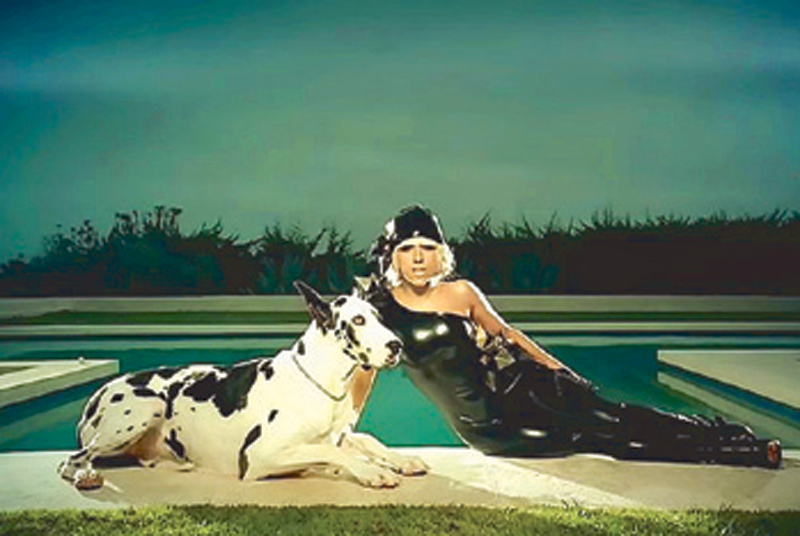 Screencaps from Lady Gaga's earlier work: Poker Face
The one other time I've written about Lady Gaga and her impact in my life was when her documentary Five Foot Two came out. It was about the time she was making "Joanne," when she, too, was at some sort of a crossroads in her life, or at least in her music. She had moved away from her ultra-pop persona: her latest album was decidedly more inward and personal, with the title track Joanne dedicated to her late aunt. It was also set to a more rock and country soundscape.
In that other article, I wrote how Lady Gaga seemed so different, so grown-up. Her goals changed: she wasn't chasing the idea of fame any longer, and there was less angst in her music. I realized that I had changed, too, that I was no longer a teenager and it… kind of sucked. I had been so excited to "grow up" and work towards my goal that when I got there and realized that being an adult wasn't about chasing lofty dreams, I became frustrated. I got so caught up in making a living that I let a lot of my big dreams evaporate.
I asked myself, "Is this what I really want to be doing?" Gaga's changing goals and music prompted me to think about my own. The only thing stopping me from exploring other things was having to start all over again I didn't have the luxury of going back to being a wide-eyed fresh graduate. I couldn't expect to make good money doing something I didn't have a good handle on yet.
But when "Chromatica" came out, and 911 specifically, somehow I felt better. I found comfort in Lady Gaga going back to her pop roots, because this time, she'd imbued her entire discography into one record: the straight-up pop from The Fame, her demons from The Fame Monster, the inclusivity from Born This Way, the "abstract" ideas from Artpop, and her life and family from Joanne. It hit me I realized that I had nothing to be afraid of, because all of the experience I had amassed over these years from being a teenager to turning 27 was all I needed to do whatever I wanted.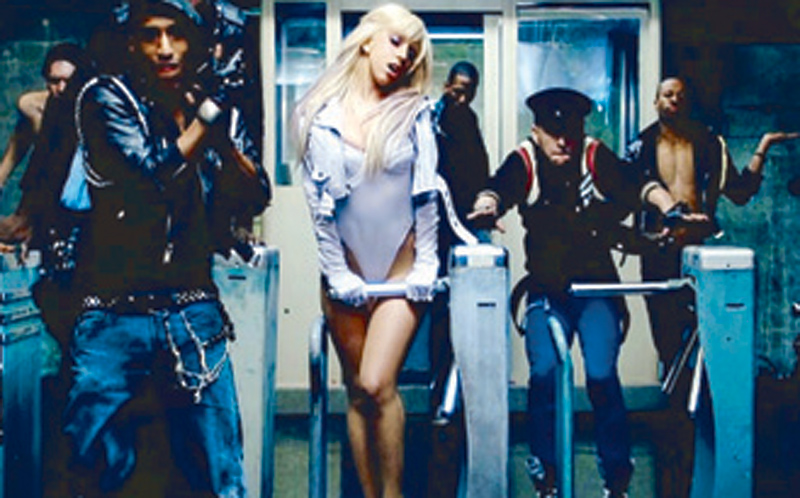 Love Game
My old sense of purpose didn't come back I gained a different one. Watching this new era of Lady Gaga unfold has made me feel more confident and fluid about my own direction; there's just something about a second coming that always comes out stronger than the first. By taking these detours in her discography, Gaga showed me that it was okay to take a hard left and still get to where you're meant to go to make a life that's both ambitious and true to yourself.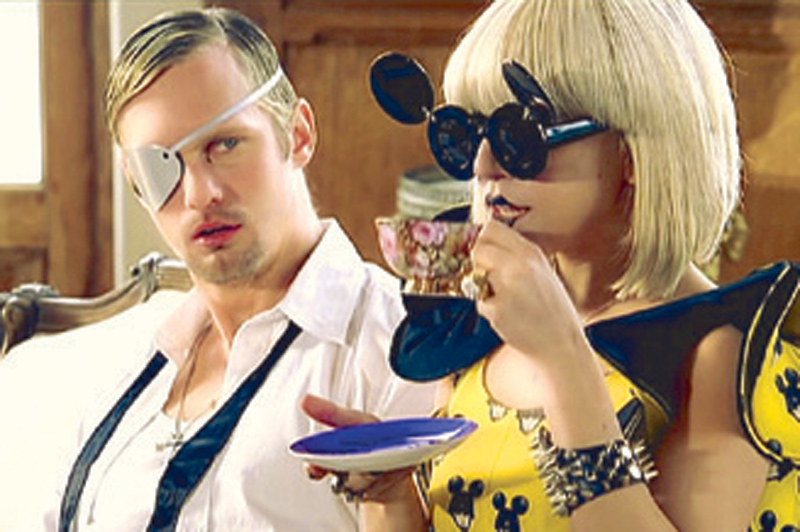 Credit belongs to : www.philstar.com