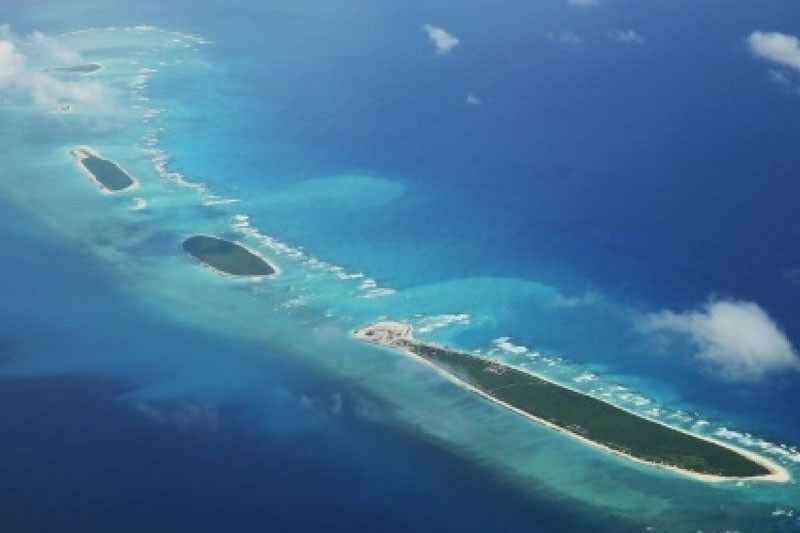 Presidential spokesman Harry Roque Jr. said the move was an affirmation of the Philippines' stand on the South China Sea.
MANILA, Philippines — Malacañang welcomed yesterday the support of France, Germany and the United Kingdom in asserting the Philippines' historic rights and rejecting China's sweeping claims in the South China Sea.
Presidential spokesman Harry Roque Jr. said the move was an affirmation of the Philippines' stand on the South China Sea.
Roque maintained that the arbitral ruling has not removed the country's historic rights based on international law and the provisions of the 1982 United Nations Convention on the Law of the Sea (UNCLOS).
"We thank them for the support… The ruling is binding for parties thereto," he said, reiterating the arbitral ruling "itself is a victory for the Filipinos."
"Under the international law, unfortunately, we cannot go to any police to enforce the ruling, and we have limited options on the assumption that countries will voluntarily follow their international obligations," he said.
Roque decried what he described as black propaganda that the Philippines would push for it in the UN General Assembly.
"That can be done, but let's be realistic. We cannot sway the 197 members of the UN if China is our enemy because we know our capacity is limited. And in politics, money talks. That really happens even in international relations," he said in Filipino.
"We can't also go to the UN Security Council because China has a veto power. So those who are saying that we must be assertive, what else can we do?" he said.
A professor of international law, Roque said the arbitral ruling would not erase the fact that the UN body has favored the Philippines.
"While the decision is there, it is a proof that China has no legal basis to claim the South China Sea or the West Philippine Sea, " he said.
Welcome steps
Meanwhile, retired Supreme Court senior associate justice Antonio Carpio has urged Filipinos to welcome the steps being undertaken by France, Germany and the UK against China's claim on the disputed sea.
"The Filipino people should be deeply thankful for these countries for supporting the arbitral award and ensuring that the rule of law will prevail in the oceans and seas of our planet," Carpio said in a statement.
He explained that the joint note verbale submitted by the three countries before the UN rejects the straight baselines drawn by China around the Paracel Islands.
"This should serve as a warning to China that it cannot draw straight baselines around distant offshore islands or archipelagos, as it is not an archipelagic state," he said.
"The joint note verbale asserts the rights to innocent passage and to freedom of navigation and overflight in the South China Sea in accordance with UNCLOS," he added. – Robertzon Ramirez