We mix our beloved old clothes and accessories with our new favorites. Our personal styling is what makes each piece uniquely ours. Finally, a fashion brand is doing the same.
Fashion month is still happening. As brands like Coach unveil their spring 2021 collections throughout September, it's a happy reminder — a much-needed jolt of optimism and hope — that we have next year to look forward to.
"There was a question of whether this was necessary. Should we just skip a season?" said Coach creative director Stuart Vevers. "I personally felt that it was important to present a collection — we're all going through so much together, all of our lives have changed dramatically and to acknowledge that through creative work felt really important. This is a moment in time that I feel that creatively we have to think about what it means and what it means for our future. What it means to me when I was creating the collection is looking forward. It's about imagining our collective futures."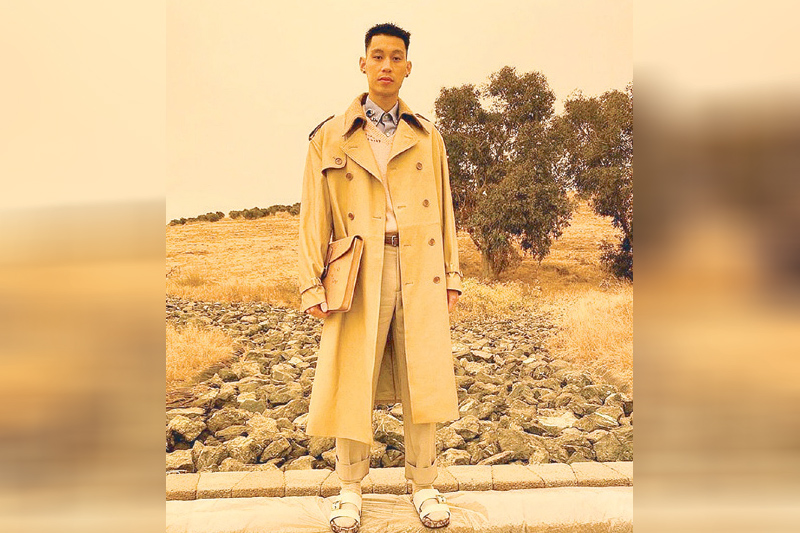 Professional basketball player Jeremy Lin, photographed in Palo Alto, California, wears a timeless look and carries a Natural Leather Portfolio.
The result is Coach Forever, debuted this week with Vevers' latest collection for spring 2021, mixed with vintage and archival Coach designs from Vevers' seven-year tenure at the house, as well as re-contextualized key pieces from his fall 2020 collection. Some of the archival pieces are for sale in limited quantities at the global Coach website.
It's an unprecedented move in the fashion system. As the industry model has, until now, operated on manufacturing newness — new trends, new personalities, new fantasies and new items that money can buy, Coach Forever is a testament that the brand has been on the right track of making beautiful things that are made to last.
"I wanted to find new ways of doing things," said Vevers. "It was important to me to challenge how we create our collections, and consider their impact on our communities and the planet."
Worn by a diverse global cast that includes Kaia Gerber, Kate Moss, Debbie Harry, Kiko Mizuhara, Jeremy Lin, Megan Thee Stallion, Cole Sprouse, Jon Batiste, Paloma Elsesser, Hari Nef, Binx Walton, Lexi Boling, Xiao Wen Ju, Kelsey Lu, Bob the Drag Queen, and Rickey Thompson, we see Coach bags beyond the runway as they are worn, cared for, personalized and passed down in a virtual presentation produced remotely by acclaimed photographer Juergen Teller.
Coach Forever introduces bags crafted from vegetable-tanned, naturally-dyed leather alongside totes made completely of recycled materials. These include fabrics made from recycled plastic bottles, accessories and ready-to-wear crafted from up-cycled remnants, and vintage pieces personalized with embellishments and embroidery.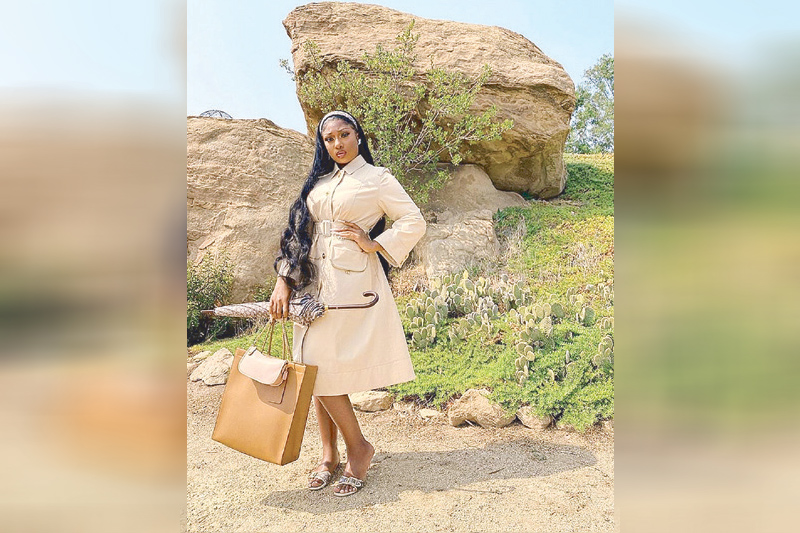 Rapper, singer/songwriter Megan Thee Stallion wears a coat crafted from organic cotton and recycled materials, and carries a 1968-inspired, limited-edition bag in California.
It also includes a special collection, "A Love Letter to New York," crafted by New York City artisans in support of the fashion community in the house's hometown.
It's only the beginning of Coach embarking on a more environmentally sustainable path. See? It can be done by a global fashion house! I'm looking forward to how this change will ripple throughout the industry.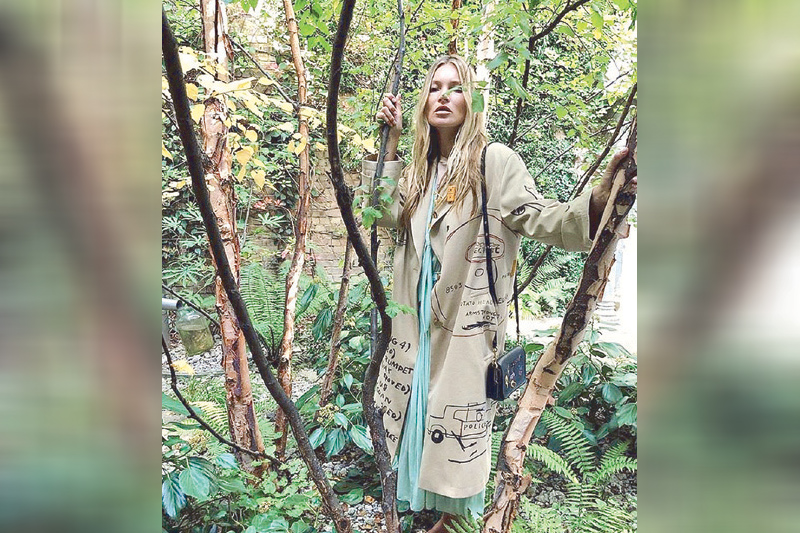 Model Kate Moss in London wears a Coach x Basquiat coat from the fall collection and carries a restored vintage Dinky bag.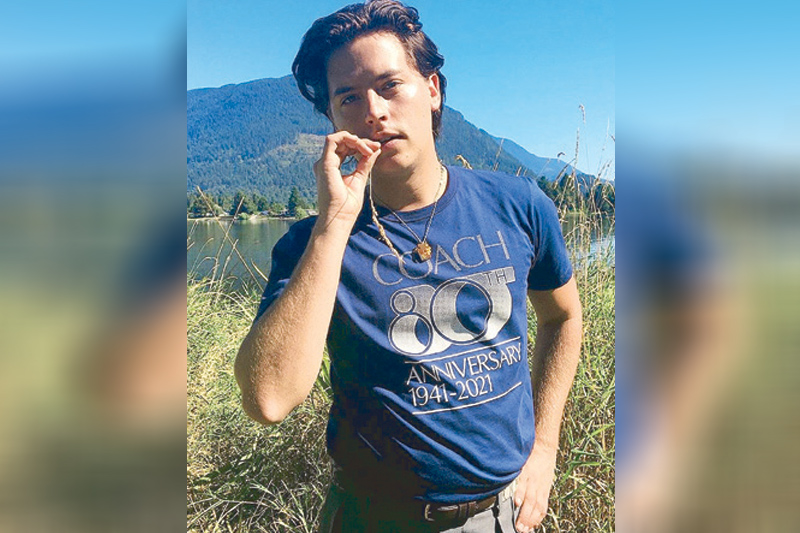 Cole Sprouse wears a spring 2021 T-shirt in Vancouver.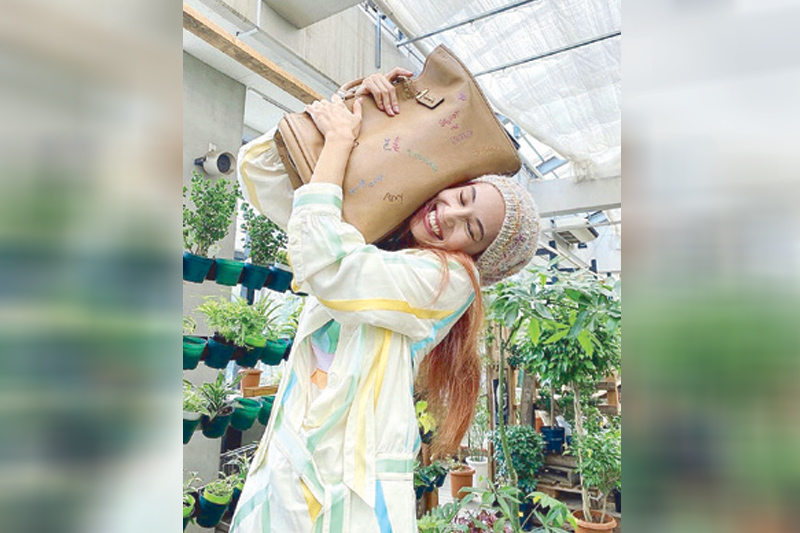 Model, actress, singer and designer Kiko Mizuhara holds on tight to a naturally dyed Rogue bag and wears a mix of seasons in Tokyo.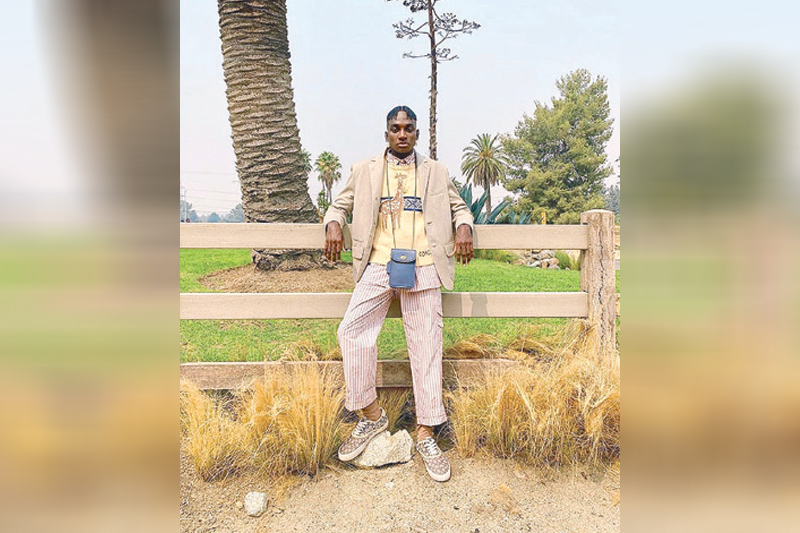 Actor and comedian Rickey Thompson wears a look that's inspired by practical NYC dressing in Los Angeles.
* * *
In the Philippines, Coach is exclusively distributed by Store Specialists, Inc. at Power Plant Mall, Rustan's Makati and Shangri-La, City of Dreams, and Greenbelt 5. Visit ssilife.com.ph or follow @ssilifeph on Instagram for more information.
Credit belongs to : www.philstar.com