Every year since 2012, British cruelty-free cosmetic company Lush has awarded its Lush Prize, a global fund totaling 250,000 pounds, to support initiatives that end or replace animal testing.
This year the Lush Prize went to nine winning projects, organizations and scientists from seven countries, like Soko Tierschutz, a group that conducted an undercover investigation exposing the cruelty of the animal testing at the Laboratory of Pharmacology and Toxicology in Germany; young researcher Edoardo Carnesecchi of Utrecht University in the Netherlands for developing an innovative software platform to assess chemical mixtures' toxicity and exposure; and Andrew Rowan, the former CEO of the Humane Society International, for his outstanding contributions to ending animal testing. (For the complete list, visit lushprize.org.)
Meanwhile, Lush launched its Christmas 2020 offerings — never tested on animals, of course — featuring new items like the I Want a Hippopotamus For Christmas and Angel's Delight bath bombs, Elfie Stick reusable bubble bar, Roasting Chestnuts On An Open Fire shower gel, Orange shower scrub, and Frangipani perfume (also available in solid form), for those wanting to give or receive vegan, natural, and cruelty-free beauty.
* * *
Available at Lush.com.ph and Lush stores in leading malls.
Sugar, spice, and nice to animals: Lush's Christmas 2020 offerings include holiday bath bombs, shower gels, bubble bars, scrubs and fragrance.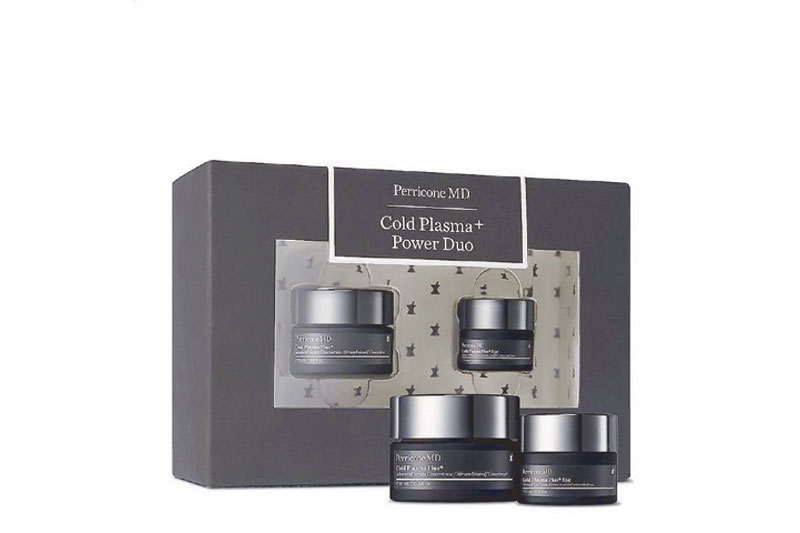 Dynamic duo: Perricone MD's Cold Plasma Plus+ Power Duo of Advanced Serum Concentrate and Advanced Eye Cream
Perricone MD: A power trio for face, eyes and neck
Nora Ephron wrote the book I Feel Bad About My Neck, and for the legions of maturing women who feel the same way, Perricone MD has formulated Cold Plasma Plus+ Sub-D/Neck, a cream that firms, tones, and reduces the appearance of a "double chin" with DMAE, imparts a chiseled appearance with caffeine, and brightens dull, sagging skin with essential amino acids.
Perricone MD imbues the same magic Cold Plasma Plus+ formula into his Power Duo of Advanced Serum Concentrate and Advanced Eye Cream. Packed with powerhouse ingredients like copper tri-peptides (to improve firmness and elasticity, vitamin C ester (to reduce the look of dark spots and restore radiance), and Omegas 3, 6 and 9 (to promote smoother, more supple-looking skin), this power duo targets your skin's individual needs to deliver visible and personalized results instantly and over time.
I also love that they're all lightweight in texture, fast-absorbing and fragrance-free.
* * *
Perricone MD Cold Plasma Plus+ is available at Rustan's Makati, Shangri-La, ATC, Rustans.com, Beauty Bar and Lazada.
Dynamic duo: Perricone MD's Cold Plasma Plus+ Power Duo of Advanced Serum Concentrate and Advanced Eye Cream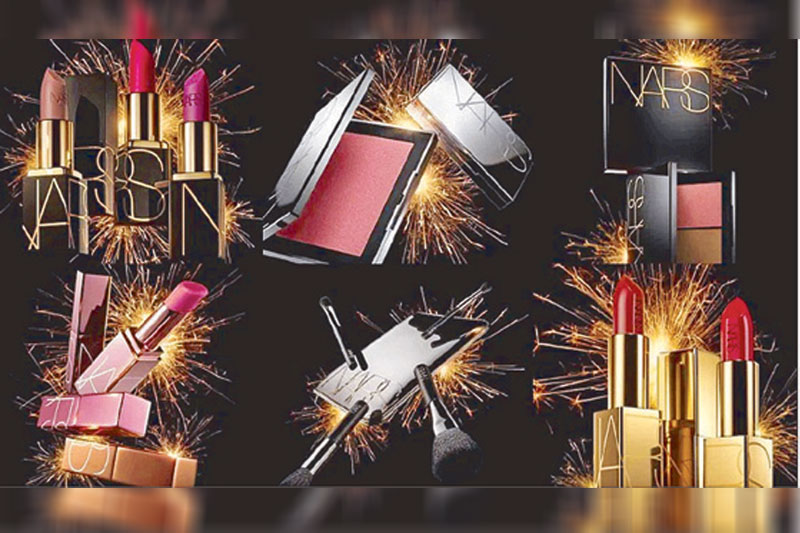 Heady metals: Nars' Holiday 2020 gifting collection
NARS: Total "mattisfaction"
Nars is making its holiday season golden with three new launches: Air Matte is the next generation in matte liquid lip color. High-tech "Cloud Comfort Powders" and light-diffusing pigments kiss lips with a soft-focus finish — no more cracks and that dry, chapped feeling. My fave colors for every day are nude-pink Shag and nude-beige Thrust (NARS forever brings sexy back), while orange-red Mad Rush is super-festive and edgy.
New Soft Matte Complete foundation gives you total "mattisfaction" with its Anti-Oxidation complex, the answer to foundation turning orange or changing color on you. Yes, it's made for oilier and normal skin types. Plus, it has blue-light protection and a lightweight texture, though you can easily build it up to full coverage — a truly masterful matte.
Nars Holiday 2020 features gift sets in adorable boxes you can personalize so they're perfect for giving, like the mini Orgasm double duo, Climax mascara set, and Uncensored lipsticks. The rose duo of Toléde lipstick and Dolce Vita blush is especially pretty and universally flattering.
* * *
Nars Soft Matte Complete foundation is exclusively available at NARS Central Square, Rockwell and Megamall. Air Matte and Nars Holiday are available at Nars counters, Rustans The Beauty Source and Rustans.com.
Heady metals: Nars' Holiday 2020 gifting collection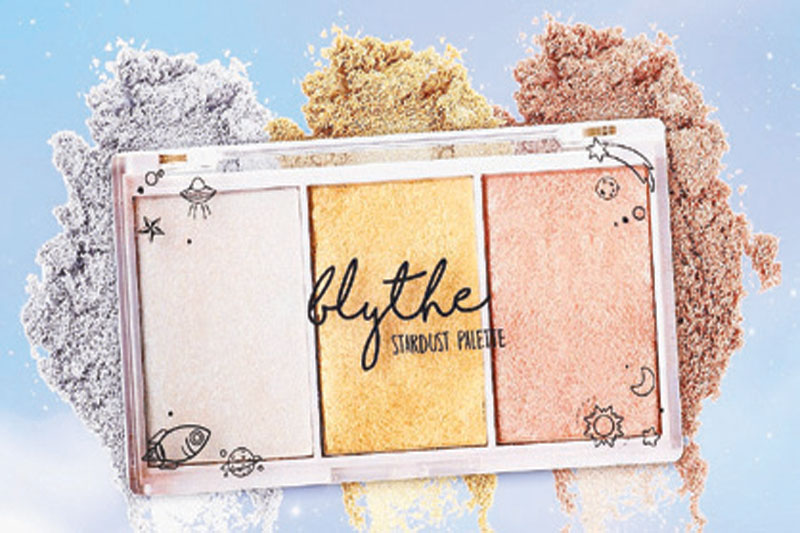 Multi-use makeup: Blythe Cosmetics' Stardust Highlighter Palette by Careline
Careline: Highlighter hacks
Blythe Cosmetics by Careline helps get you into the holiday spirit with fun makeup hacks you can try using the Blythe Stardust Highlighter Palette (P275).
Use highlighter as eye shadow. While highlighters are usually applied on the high points of the face, like the cheeks, nose bridge and tip and cupid's bow, you can apply your preferred Stardust Palette shade above and below the eyebrows to enhance their shape, and in the inner corners of the eyes to make them appear bigger and brighter.
Use it as concealer. Highlighters can also cover dark circles. Go for the pearly-white shade or pinkish tone in the palette and dab under the eyes; then apply your favorite concealer on top and blend into the skin to make it look seamless.
Use it on the lips. Dab highlighter on before or after you apply your gloss or lipstick. Also apply some on the cupid's bow to give the illusion of a plumper lip.
Use it on skin. Highlighter on skin can make it look healthy and fresh. Mix it with your favorite lotion or moisturizer, or directly apply it on collarbones, décolleté, shoulders and arms.
* * *
The Blythe Stardust Highlighter Palette is available on Careline's official Lazada page (bit.ly/BlytheLazada). For more makeup tips, like Blythe by Careline on Facebook and Instagram @blythecosmetics.
Multi-use makeup: Blythe Cosmetics' Stardust Highlighter Palette by Careline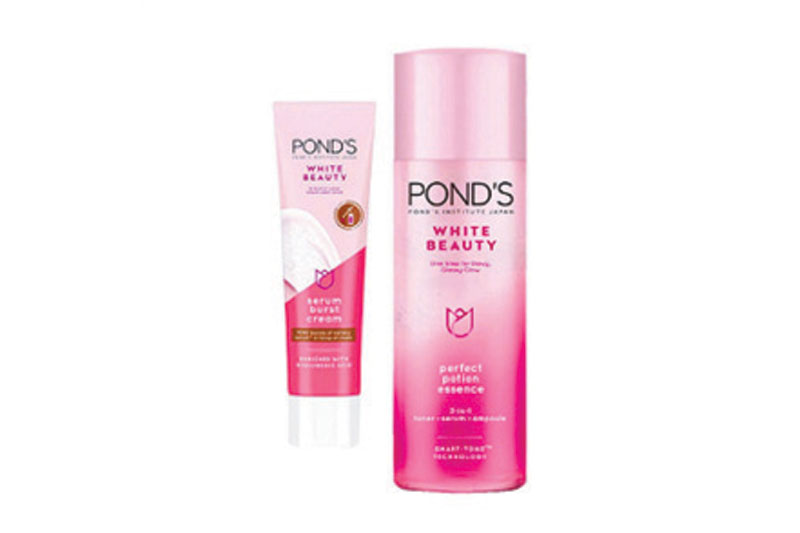 Dewy duo: Pond's Perfect Potion Essence and Serum Burst Cream
Pond's: Two steps to #DewySkinGoals
If you're low-maintenance and can't swing more than two steps in your skincare routine, Pond's Dewy Duo is for you. Pond's Perfect Potion Essence has the power of three K-skincare steps in one, acting as a brightening toner, spot-fading essence or hydrating mask, depending on how you use it.
Follow it with Pond's Serum Burst Cream, a light cream that transforms into a burst of 1,000 potent serum droplets that help brighten skin and banish dullness. Both products contain moisture-retaining hyaluronic acid, skin-refining Niacinamide and brightening Gluta-boost Essence. In the morning the duo provides a dewy look, while at night it provides skin nourishment while you sleep.
* * *
Pond's Perfect Potion Essence (P499) and Serum Burst Cream (P125) are available at Watsons, Lazada, Shopee, and leading supermarkets.
Dewy duo: Pond's Perfect Potion Essence and Serum Burst Cream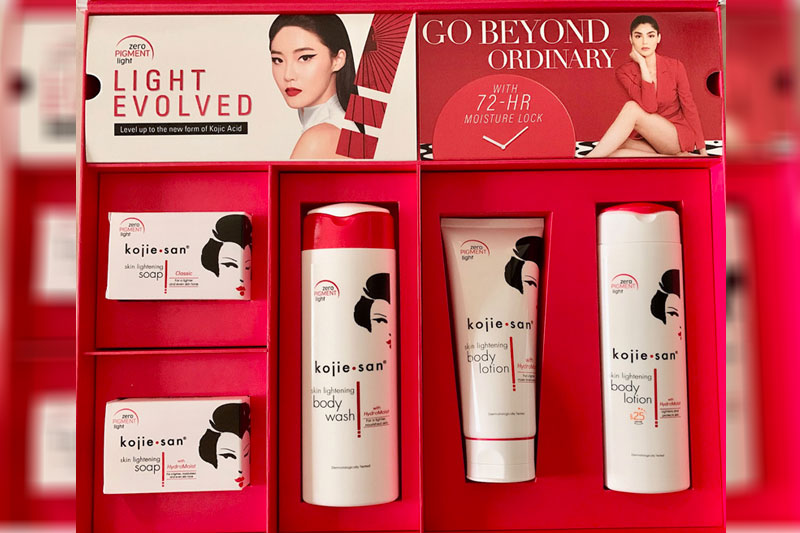 New and improved: Kojiesan's Skin liniment and sanitizer Lightening range with Zero Pigment Light and HydroMoist
Kojiesan: Leveling up its lightening power
Kojiesan, the brand that relies on the lightening power of Kojic acid, has powered up its skincare range with its newest Kojic acid lightening innovation, Zero Pigment Light (ZPL), which promises more powerful actions targeting dark spots, scars, age spots, melasma, and hyperpigmentation.
ZPL has been infused into Kojiesan's entire range, which includes Skin Lightening Classic soap and new variant, Skin Lightening HydroMoist soap, which helps moisturize and hydrate skin for up to 24 hours.
HydroMoist has also been infused into Kojiesan's Skin Lightening body wash to prevent moisture loss and also leave skin cool and refreshed, as well as the Skin Lightening body lotion with 72-hour Moisture Lock, which promises to keep skin soft, smooth and well-hydrated for that amount of time. A daytime version of the body lotion ups its sun protection to SPF 25. The entire Kojiesan range is dermatologically tested and paraben-free.
* * *
Kojiesan is available at Lazada and Shopee. Like KojiesanPH on Facebook and @kojiesanph on Instagram.
New and improved: Kojiesan's Skin Lightening range with Zero Pigment Light and HydroMoist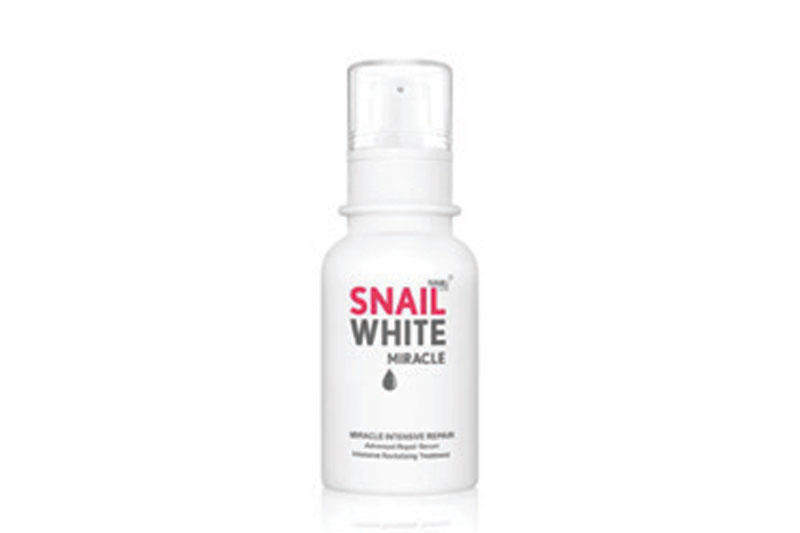 See results overnight: SnailWhite's new Miracle Intensive Repair serum
Snailwhite: The overnight miracle challenge
SnailWhite's new Miracle Intensive Repair serum is their most potent, ultra-concentrated formulation yet, with each drop containing seven botanical extracts to stimulate the natural turnover of cells and improve skin's elasticity and bounce.
Alpha Arbutin brightens dark spots and hyperpigmentation, while collagen from snail potion moisturizes skin and diminishes the appearance of large pores.
SnailWhite is so proud of its serum that it challenges customers to an Overnight Miracle challenge: use the serum before your favorite SnailWhite moisture cream and marvel at the results the next morning.
I paired the serum with SnailWhite Gold and woke up to more revitalized-looking skin, which was a definite improvement over my dull, stressed-out skin of the week before.
Clinically tested by DermScan Asia, findings were that after 28 nights of using SnailWhite's serum, 95 percent of women said their skin looked firmer, 91 percent said their skin appeared brighter and more radiant, and 89 percent said their dark spots visibly decreased.
* * *
SnailWhite is available at Watsons, Southstar Drug, Robinsons Supermarket and their respective e-tailers.
See results overnight: SnailWhite's new Miracle Intensive Repair serum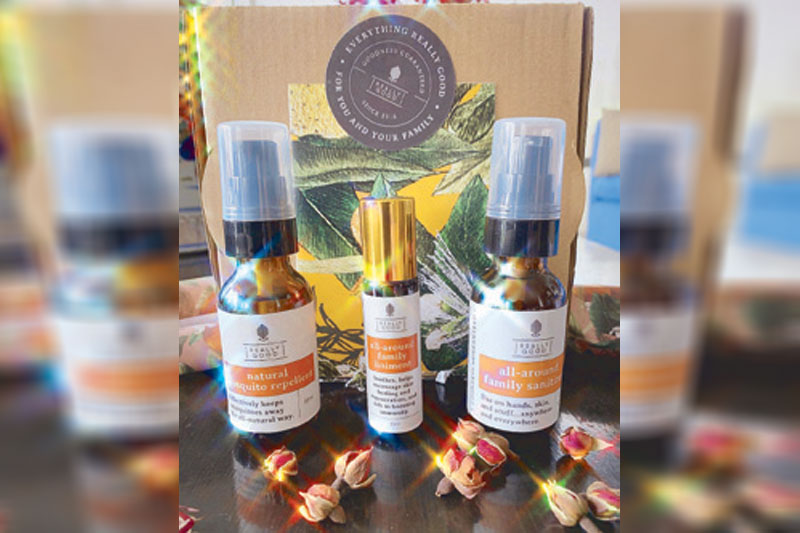 Really good for the times: Really Good PH's All-Natural Mosquito Repellent, All-Around Family New and improved: Kojiesan's Skin liniment and sanitizer
Really Good Ph: All natural, all organic, all local
One thing this pandemic has taught me is that we urgently need to return to a simpler way of life that's kinder to the earth, to animals and ourselves. That's why I love patronizing clean beauty brands, and recently discovered a local one we can call our own: Really Good PH, which lives up to its name by offering personal care and home essentials ethically made with all-natural, all-organic and biodynamic ingredients.
I tried their more family-oriented products like the All-Around Family Sanitizer, Natural Mosquito Repellent, All-Around Family Liniment for my migraines and muscle aches, Men's Deep Clean Bar for my husband, and the Air-Purifying Beeswax Candle for our home, and they were all beautifully packaged in recycled/recyclable paper and glass bottles, a pleasure to use, contained no "nasties" like synthetic ingredients, allergens like fragrance or hormone-disrupting chemicals, are never tested on animals, eco-friendly, support farmers and small businesses, and are intentionally and mindfully made in small batches.
I'm hoping this is the future of beauty, whether it's a huge global brand like Lush, or a small, homegrown one like Really Good PH.
* * *
Really Good products are available at https://reallygoodph.com/, like them on Facebook at ReallyGoodPh and Instagram @reallygoodph.
* * *
Follow the author on Instagram @thebeautytraveler_ph and @theresejamoragarceau, and Facebook (Therese Jamora-Garceau).
Really good for the times: Really Good PH's All-Natural Mosquito Repellent, All-Around Family liniment and sanitizer
Credit belongs to : www.philstar.com