Sen. Kelly Loeffler (R-Ga.) is self-quarantining after she had mixed coronavirus test results following campaign events with Vice President Mike Pence and fellow GOP Sen. David Perdue ahead of Georgia's two highly contested Senate runoff.
Loeffler attended in-person events with both men Friday after undergoing two tests for the virus. A rapid test immediately came back negative for the virus; a second PCR test, which requires lab analysis, came back positive later that evening, her campaign said in a statement Saturday.
Loeffler was tested again Saturday morning, but those results came back inconclusive later in the evening. A follow-up test on Sunday came back negative, the senator's communications director, Stephen Lawson, said.
"Out of an abundance of caution, she will continue to self-isolate and be retested again to hopefully receive consecutive negative test results," Lawson said in a statement.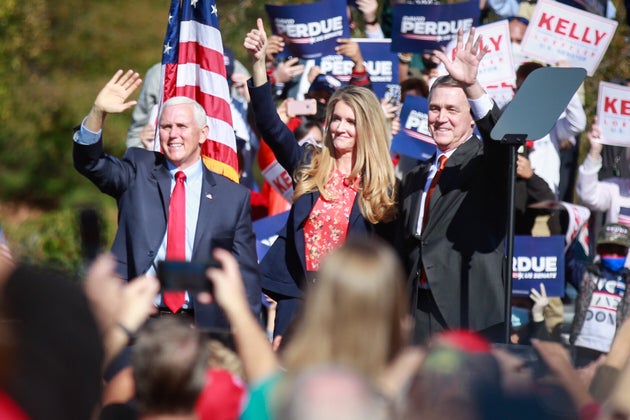 PCR tests — for polymerase chain reaction tests — are more accurate than rapid tests but are still estimated to produce false negatives anywhere from 2% to 37% of the time.
Loeffler attended an outdoor rally Friday with Pence and Perdue in Georgia. All three were seen together not wearing masks.
The gathering came as Loeffler competes against Democrat Raphael Warnock to keep her seat ahead of the state's Jan. 5 runoff elections. Perdue is also fighting to keep his seat against Democratic challenger Jon Ossoff.
Both elections are highly contested as they will determine whether Republicans or Democrats take control of the U.S. Senate.
Republicans won 50 Senate seats in the Nov. 3 election. They need just one more to retain control of the chamber. If Democrats win both Georgia seats, the Senate will be balanced 50-50. Vice President Kamala Harris, acting as president of the Senate, could cast any tie-breaking vote in the Democrats' favor.
Credit belongs to : www.huffingtonpost.com | News