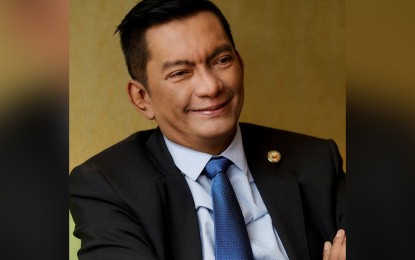 MANILA
— The chairman of the House Ways and Means Committee on Friday formally asked Speaker Lord Allan Velasco to have the House of Representatives adopt the Senate version of the Corporate Recovery and Tax Incentives for Enterprises (CREATE) Act.
In an aide-memoire to the House leadership, Albay Rep. Joey Salceda cited CREATE as an urgent measure by President Rodrigo Duterte, noting the House adoption would mean there are no disagreeing provisions between the two chambers and formally send the final version straight to the Chief Executive for his signature.
Salceda said the fiscal incentive reform has at least a 5-percent across-the-board corporate income tax (CIT) cut for all resident corporations.
"Basically, CREATE is the final draft of the first draft, which is the House version. We initiated several conversations with the economic managers which led to filing the executive's amendments to the Senate version. That helped move the needle towards approval," he said.
Once signed into law, the measure will implement a 10-percent corporate income tax cut for corporations making PHP5 million and below in net taxable income, and a 5-percent reduction for all other corporations.
The reform also modernizes the tax incentives regime to make it simpler, fairer, and more efficient.
"CREATE will be the necessary boost to get the market to be more aggressive. We need aggressive investment in 2021. Otherwise, the economic impacts of Covid-19 will be deeper and more lasting," Salceda said.
He said the proposal offers the opportunity for a Bayanihan III, arguing the supply-side tax cuts must be coupled with demand-side interventions such as typhoon relief.
Salceda is expecting the House to adopt the Senate version on Monday.
"We can approve it on Monday. I recommended to the Speaker that we approve it on Monday since as Ways and Means Chair, I pose no material objections to the Senate version. A reservation here and there, but nothing that will make me delay its approval," he added. (PNA)
Credit belongs to : www.pna.gov.ph