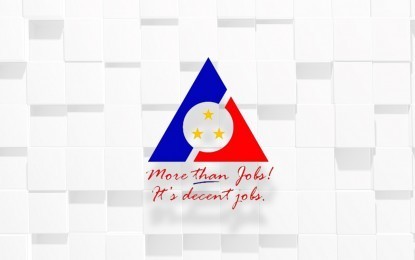 MANILA – An official of the Department of Labor and Employment (DOLE) on Wednesday said it is not the intention of the department to treat nurses as commodity for the purpose of getting Covid-19 vaccines.
DOLE-Information and Publication Service (IPS) director Rolly Francia made this remark after Labor Secretary Silvestre Bello III proposed to allow the deployment of healthcare workers, mostly nurses in the United Kingdom and Germany in exchange for Covid-19 vaccines.
"The Department wishes to correct the sort of misquoted notion headed by some quarters about the intentions of sending or for the lifting of the cap in the number of nurses being requested by UK and Germany. It is not the intention of the Department to treat them as material things and trade them to be able to secure vaccines," Francia said in a virtual forum.
He said the origin of the discussion was the request of the government of UK to exempt them on the cap being imposed by the Philippine government on the deployment of nurses and health care workers.
"That is wrong. It is also not the intention to treat them as commodity and have them barter with whatever material they, we may have," he added.
The DOLE earlier relaxed the ban on the deployment of Filipino healthcare workers abroad but limited the deployment of medical professionals leaving the country to 5,000 a year.
International Labor Affairs Bureau (ILAB) director Alice Visperas on Tuesday confirmed that Bello was open to lifting the cap on the deployment of Filipino healthcare workers in exchange for Covid-19 vaccines which could be used to inoculate outbound workers and Filipino repatriates.
Francia said they found it funny that Visperas' explanation was misinterpreted.
"They made it appear that we are making use our…treating them as commodities of materials to be trade in exchange for vaccine. It never the intention of the government," he added. "We are not dangling our health care workers for vaccines."
He said they expect the formal reply from the German government on Wednesday and the UK government on Thursday.
UK has reportedly said it has no plans to agree to a vaccine deal with the Philippines linked to the recruitment of nurses but expressed openness to share surplus vaccines in the future through the World Health Organization's COVAX scheme. (PNA)
Credit belongs to : www.pna.gov.ph