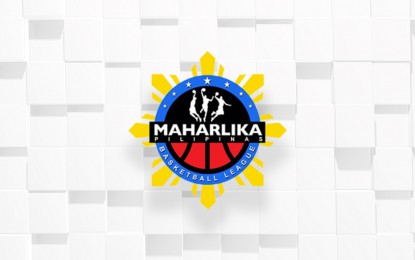 jmc2// Davao Occidental takes MPBL Finals opener
MANILA – Davao Occidental Tigers took over late in regulation and put up the needed stops in the dying moments of the overtime period to go 1-0 up against San Juan in the best-of-five Maharlika Pilipinas Basketball League (MPBL) championship series with a 77-75 squeaker on Wednesday night at the Subic Bay Gymnasium.
The Tigers, playing for the first time after a year, were down 45-56, with 8:09 to play in regulation as the Knights, seemingly more match fit due to having played a game last week, looked poise to take the series opener.
Davao Occidental, however, slowly crawled back and trimmed the lead down to three, 60-57, with 3:51 left in the fourth period.
A five-point San Juan swing seemed to have restored some order as the lead zoomed up to eight again, 65-57, with 3:07 left in regulation.
But after an exchange of triples from Mark Yee and Mike Ayonayon, the Tigers went on an 8-0 run to tie the game at 68-all with 45 seconds left in the game.
The Knights even had multiple chances to win it in regulation after Ken Mocon stole the ball from Ayonayon in the next play, but the team failed to convert the potential game winners.
San Juan again had a chance to seal the game after holding the Knights scoreless in the first half of the overtime period.
Ayonayon bounced back from his blunder late into regulation as he scored four straight points to give San Juan the lead back, 75-74, with 48.4 seconds left in overtime even as the team forced Davao Occidental to a 24-second violation.
But the Tigers responded with a full-court press that forced John Wilson to throw a wild pass to Ayonayon that was intercepted by Yee.
Ayonayon was called for a foul while trying to get the ball from Yee who sank the go-ahead free throws with 19.3 seconds left.
Ayonayon tried to steal the win for the Knights, but Billy Robles blocked his layup attempt and Yee grabbed the loose ball.
Yee somehow kept the game close to call as he only made a split from the line off a Jhonard Clarito foul with 2.7 seconds left, but with no timeout to call, San Juan's Orlan Wamar was forced to go for a full-court pass that led to Eman Calo's game-saving steal.
"This just shows the character of our team. We don't give up. Of course, playing with San Juan, it's different, we kind of like (thinking about) payback," said Davao Occidental head coach Don Dulay.
Yee and Calo each scored 15 points for Davao Occidental, which won for the third straight time dating back to last year before the pandemic temporarily swept Philippine sports.
Ayonayon's 27-point explosion went for naught as the Knights have now lost two of their last three games also dating back to last year.
Game 2 is set on Thursday night still at the Subic Bay Gymnasium.
The Scores:
Davao Occidental 77 – Yee 15, Calo 15, Custodio 12, Mocon 9, Robles 9, Balagtas 6, Terso 5, Saldua 2, Ludovice 2, Gaco 2, Albo 0.
San Juan 75 – Ayonayon 27, Wilson 15, Clarito 9, Rodriguez 9, Isit 4, Tajonera 3, Gabawan 2, Estrella 2, Pelayo 2, Reyes 2, Wamar 0, Aquino 0.
Quarterscores: 15-15, 30-30, 43-49, 68-68, 77-75. (PNA)
***
Credit belongs to : www.pna.gov.ph