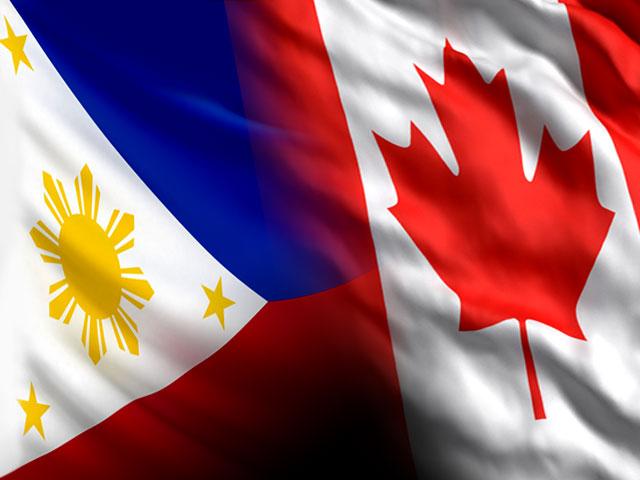 Things we need to do:
1. Find money to fund the campaign – appoint well known, trusted and respectable chairpersons in each district or area as Fund Raising Chairpersons.
2. Find the right candidate – qualified, presentable, can speak well and have good public relations; knowledge of politics; must join Canadian organizations; knows the issues; compassionate, etc. A candidate is just like a product which has to be promoted well.
3. Create the right strategies, campaign plan. How to defend our candidates and attack oppositions.
4. The key is a good and knowledgeable campaign manager experienced in Canadian politics. Find and hire a good one.
5. Create a good campaign team – well experienced and hard working. Make it into a strong one.
6. Find a good Advisory Team or different teams for issues.
7. Join the right Political Party – being with the right Party gives you 90% chance of winning.
8. A win-win situation is for us to join the 3 parties who have the most chance to win so that whoever wins, we win with them and have the influence.
9. But we must form a CODE OF ETHICS, otherwise they would pull each other down like crabs and destroy each other. The worse racist are people who pull down their own people like Judas did to Jesus.
10. Enough money and enough campaign materials.
11. Form an Espionage network to know what the competitors are doing and going to do. Know how to defend your candidate.
12. You need endorsement of well known leaders in the mainstream and ethnic communities.
14. Prayers to win.
Committees to be organized:
1. Fund Raising – Committee Chairmen – appeal to businessmen, professionals – accountants, lawyers, engineers, doctors, nurses, ITs; individuals to contribute $1,000 each/ $100 each/ $25 each/ membership fees. Assign Fund Raising Committee Chairmen in different areas or district. Identify people with influence who can pull moneyed people – Dr. Solon Guzman, Dr. Vicky Santiago; Clemente Cabillan, Dr. Ryan Figueroa; Clem's wife Dra. Silva; Willie Campos; Mann Nacario;
2. Publicity & Promotions – making flyers, billboards, posters, distribution; advertisements in newspapers, radio, TV, social media, Facebook, internet
3. Marketing – getting the votes – survey questionnaire – issues in the community; what does the community want and need;
4. Organization – committees, people, cells, neighbourhood association (potluck parties),
5. house to house membership recruitment with candidate; condos – ID Cards, membership fees;
6. Finding and identify the right candidate – pleasing personality, can speak in public, good public relations; send them for training in the party seminars; know the issues; good qualifications;
7. Identify the area where there are lots of Filipinos where we can win.
8. Good campaign manager – right strategies,
9. Speech writer, press releases – question and answers;
10. Office staff – telephone calls, secretariat, runners.
11. Election time – Call them if they need rides and pick them up.
12. Nomination time – call for pick up, gather people to come for the nomination, lots of volunteers.
Examples of successful campaigns
1. Harinder Takhar – MPP – With lots of money (an Indian businessman), dedicated hard working campaign team, the right Political Party (Liberal). Ralph Logatoc worked hard for him going house to house installing posters and billboards (more than 350) and getting them back. Sonny Lauzon, Dr. Solon Guzman, Rodel Ramos etc volunteered. He won many times.
2. Bonnie Crombie – Mayor of Mississauga – with money, a Liberal, was on the last minute was INDORSED by Mayor Hazel McCallion, and by the Filipinos – Ralph Logatoc, Mann Nacario, Willie Campos, Ruffy Rumano, Rudy Fuentes, Josie and Tessie de Leon and many more. She won.
3. Peter Fonseca – endorsed by Ralph Logatoc, Rodel Ramos, Geopo Dacanay and others. He won.
4. Hazel McCallion – support of Filipino organizations led by Ruffy Romano, Ralph Logatoc, Ric Torres, Nonoy Pacis, and others. She never lost.
Other Solutions:
1. VISIBILITY IN THE MAINSTREAM – Create a better image of Filipinos in mainstream newspapers, TV, radio as professionals or create an image of our caregivers as the heroes of this pandemic as front liners. – purpose is to built their pride. Convince them that they have to unite or at least support each other.
2. How to built trust – If banks and Canadians can trust them, why can't Filipinos trust their own people? – Select a trustworthy person or a group to hold the money, have an accountant, auditor to check expenses and report quarterly, check and balance, 2 or 3 signatures for cheques. Accountability is important.
3. Create a Federation or a Union or Congress of Filipino organizations – with common goals, common fund, joint projects with a code of ethics and respect for one another. Built the organization – Filipinos have lots of organizations based on provincial, towns, profession, religious, sports, city, family. We are the most active community, but most of our activities are parties, fiestas, picnic, concerts, and family gatherings or reunions which makes only a little money or are expensive. We have parties almost every weekend. We see almost the same people in those parties because they accommodate each other's request. Only 10% of our people belong to community organizations. Most do not get involved. Those who go to weekly parties spend from $3,000 to $5,000 a year on parties excluding party dress, gasoline, etc. ($30,000 to $50,000 in 10 years. That is why we retire poor or just surviving.
4. Create a LOBBY GROUP to support politicians or political parties with funding to create a political clout and demand for our concerns and problems.
5. Have ONE celebration of Independence Day to show Canadians and politicians our numbers and strength and that we are united and promote this to Canadians to show our number and political clout. As of now, because they see only a few of us during our events, they think that we are small, powerless and disunited. This does not bring pride to our people and politicians cannot see our potentials for votes which is the only thing they can understand.
6. Medical Mission among the Canadian Indians, the black community and other minorities to show our concerns. Also, donation or food packages.
7. Help the black and native Indian communities – sports events among the youth, donation, charity work,
8. Youth Healthcare Prevention Seminar – rather than curative approach. Billions are spend on a lot of sickness, medicines, teenage pregnancy, bullying, peer pressure, poverty, obesity, accidents, no exercise, improper diets, etc.
9. Stories on how and why there are only a few juvenile delinquents in our community – What PHYBA and Phil. Heritage Band, FCT scholarship for youth, Singing, dancing contest to develop the youth – are doing to inspire our youth and keep them busy in worthwhile projects.
10. Ask trusted, respected leaders to be Committee Chairman of Fund Raising to solicit money from the wealthy Filipinos.
11. Research or Study Group to interview successful politicians, campaign managers and ethnic leaders and organizations – How they started, organize their communities, inspired and rallied their communities. How much money have to raise, HOW they did it.
12. Recognize Outstanding Filipino in every major cities and towns.
13. Recruit well respected and trusted Filipinos to be chairmen of Fund Raising Committees to solicit money which they can claim as political donations. Register a Charity Number to solicit funds.
14. Organize an Inter-racial Contest to show case their talents, culture in singing, dances, other talents with cash prizes and promote this in the media.
15. Program to change attitudes of Filipinos in Canadian politics instead of the Philippine way of politics. We are new in this system and have to learn.
16. Identify prospective candidates, identify the qualities needed for prospective politicians, have them trained in Political Parties. Qualities: Pleasing personality, University graduate, good speaker, knows the issues, good public relations or get along with people, knows how to delegate responsibilities, organized, calm under pressure, surround himself with brilliant advisers, hard working, ambitious, is known in the community etc.
17. Organize a neighbourhood POT LUCK backyard party hosted by a Filipino or others inviting all the neighbours with entertainment, inviting other politicians etc. (Discussion group, research on issues, survey, introduce candidates, etc.
18. We must stop comparing the qualification of our candidates. The only requirement is the Canadian citizenship, can read and write and the legal age to run. We don't need much brilliance. We just need to be presentable and perhaps a good talker and great public relations. We are too demanding on what we need.
19. We do not need everybody.
20. Develop an INCENTIVE PACKAGE FOR A GOOD CAMPAIGN MANAGER. – Salary, promise of working as assistant to the candidate; pocket money, allowance
21. If you are interested in politics, join and be active in a political party, go to conventions, attend seminars and gatherings, practice public speaking, study the issues, join mainstream organizations etc.
by Rodel J. Ramos
Thinking Aloud