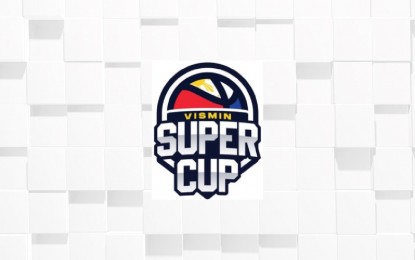 MANILA – Talisay continued its domination of the Pilipinas VisMin Super Cup Visayas leg after drubbing Tabogon, 85-65, on Tuesday at the Alcantara Civic Center in Cebu.
With the victory, the Aquastars completed a 5-0 sweep of the first round of the classification phase, although the Voyagers somehow threatened in the second quarter.
Talisay zoomed to a 23-13 lead at the end of the first quarter, but Tabogon somehow got the better of Talisay in the second to cut the lead down to five, 39-34, by halftime.
The Aquastars pulled away for good in the third quarter after outscoring the Voyagers, 28-10.
Egie Mojica and Patrick Cabahug each tallied 13 points to lead the way for Talisay, which will quickly begin its second round assignment on Thursday against Tubigon.
Now halfway through completing a sweep of the preliminary stage, Aquastars coach Aldrin Morante now looks forward to a tougher challenge from the rest of the field come the second round.
"Yung mga teams paghahandaan kami niyan kaya hindi kami puwede magkumpiyansa (The other teams will now prepare for us, so we should not get overconfident)," Morante said.
One particular team he is wary about is Lapu-Lapu especially with its key players except for Rendell Senining returning to action after serving their suspensions.
"Babalik na rin yung mga players ng ARQ (Lapu-Lapu) kaya dapat namin paghandaan 'yun (The ARQ players will return, so we need to prepare for them)," Morante added.
It's Franz, not Monbert
One of the initially announced Heroes suspended for the rest of the first round, Monbert Arong, made a surprise entry later Tuesday when they took on KCS-Mandaue in the nightcap.
As it turned out, however, the Pilipinas VisMin Super Cup sanctioned the wrong Arong.
In a memorandum received by various media outlets during the halftime break of the Mandaue-Lapu-Lapu game, the league said that it should have been Franz Arong who was suspended and not Monbert.
The correction was made after a video review confirmed that Franz was involved in some spotty sequences of the controversial Heroes game against the Siquijor Mystics that led to the suspension of Senining, former Philippine Basketball Association veterans Jojo Tangkay and Reed Juntilla, Ferdinand Lusdoc, and Dawn Ochea as well as the expulsion of the entire Mystics squad.
Due to the mix-up, Franz still got to play in Lapu-Lapu's Saturday night game against Talisay, while Monbert took the day off.
"After a thorough review of the game tape by our league and technical officials, between ARQ Lapu-Lapu Builders and Siquijor Mystics, it has come to our attention that Mr. Monbert Arong is not part of the issue and it was Mr. Franz Arong that was involved. Hence, Mr. Monbert Arong is cleared to play effective immediately," the VisMin Super Cup said in the memo.
Mandaue zaps Lapu-Lapu
Monbert Arong, however, struggled in his return to action as Lapu-Lapu fell prey to Mandaue, 66-77.
Arong only got four points in 14 minutes of play off the bench on a dismal 1-for-7 shooting, although he got five rebounds.
His fellow Far Eastern University alumnus, Gryann Mendoza, took charge for Mandaue as the team slowly came from behind to take down Lapu-Lapu, capped by a solid third quarter defense and a better fourth quarter showing on offense.
Mendoza finished with 19 points, 10 rebounds, two assists, one steal, and three blocks for Mandaue, which moved up to solo second place at 3-1.
Rhaffy Octobre added 13 markers, five rebounds, two assists, and three blocks.
Vincent Minguito led Lapu-Lapu, which slipped to third at 2-2, with 16 points, 13 rebounds, two assists, two steals, and one block.
Rino Berame added 12 points, 10 rebounds, and one steal. (PNA)
***
Credit belongs to : www.pna.gov.ph