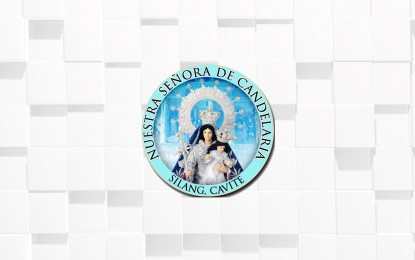 MANILA – The Diocese of Imus has urged devotees of Nuestra Señora de Candelaria in Silang, Cavite, which was recently declared as Diocesan Shrine to continue promoting their devotion.
Bishop Reynaldo Evangelista also encouraged the people, especially parents, to let their children feel the devotion.
"Promote the devotion and all of you who are from Silang to pass the devotion to your children," he said during his homily during the Mass for the church's declaration as a Diocesan Shrine on May 4.
Evangelista said the declaration of a church as a shrine is approved by the Canon Law of the Catholic Church.
Under Canon 1230 of the Canon Law, "the term shrine means a church or another sacred place which with the approval of local ordinariate is by reason of special devotion frequented by the faithful as pilgrims."
Evangelista said he is a witness to how devotees flock to the church.
"In my almost eight years as a bishop of our diocese. I saw and I'm a witness how many devotees visit this church and you, the residence of Silang, will be the ones who will prove about the fervent devotion to the Blessed Virgin Nuestra Señora de Candelaria," he added.
Phillip Lacson Medina of Silang Parish Council for Culture and Heritage, said the promotion of Nuestra Señora de Candelaria to a Dioscesan — the first in Upland Cavite, "is a testament of the ever-growing devotion to Our Lady of Candelaria whose Marian devotion history can be traced back as early as 1640."
"A timely event, as the nation celebrates 500 years of Christianity, this declaration acknowledges Silang Church's role in the mission of evangelization since most of the upland churches were born from the Mother Church of Silang," he said in a statement.
After going through the process of deliberation by the Council of Presbyters, the solemn declaration was held last week, amidst the strict health protocol of the pandemic.
"Now a Diocesan Shrine, Nuestra Señora de Candelaria is no longer just a parish, but a shrine of Mary open to all pilgrims, a challenge by the Bishop to all Silanguenos to make the devotion ever stronger than before," Medina said.
In April, the townsfolk led by its local faithful leaders submitted its application for the promotion of Silang Church from parish to Diocesan Shrine. (PNA)
***
Credit belongs to : www.pna.gov.ph