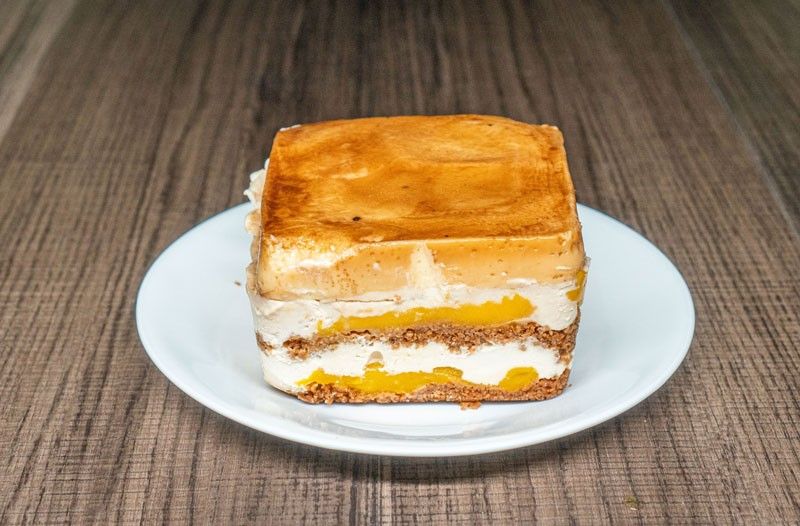 It's sooo hot!" is something that I have been saying almost every day for the past week. I read that the heat index in Dagupan was 51 degrees last Sunday. So, scorching summer is here — and with a vengeance, it seems.
With it sooo hot and humid, I turn my summer heat woes to yummy choices of cool-down summer desserts.
Here's a list of refrigerated desserts that hopefully won't burn a hole in your budget — or add too much to the calories we count as we develop a summer body for the days (soon) when traveling to our fave summer destination will no longer be a dream. Till then, eat sweet and stay cool.
Mango flan
Mango flan from SarapManilaInasal is a new discovery. It a dessert made with the sweetest Philippine mangoes that are frozen with layers of whipped cream, graham crackers and creamy leche flan for that decadent, sweet finish.
The mango flan costs P320 per tub, good for two to three persons.
For orders, text or Viber 0998-998-1987 or check out food options Grab Food and Foodpanda.
A homemade fresh fruit salad.
Summer fruit salad my way
A fresh fruit salad is the way to go to enjoy the abundance of the season and stay fit and healthy.
Fruit salads are no-fuss to make and I can whip all the juiciest fruits together in a bowl full of the colors of life.
When I order from @fruitsandmore.ph, my fave combo is a bowl of mangoes, papaya, apples, bananas and oranges — any fruit can go into a fruit salad. When picking my fruits online I ask my suki to pick fragrant fruits so they are sweet. So far, so good.
I cut all of the fresh fruit roughly the same size, making each piece bite-sized or smaller. (Don't add bananas until serving.) Then toss them in a big bowl, put in the fridge and allow to cool.
I make a combination of calamansi and honey (to taste); the combination helps to keep the fruits fresh longer while storing in the fridge reduces the browning that happens because of the heat.
My niece, chef Natalia Moran, tells me that I could try adding cream (all-purpose) and mint leaves to my honey-and-calamansi combination for a creamier fruit salad. I will try that soon.
Remember, fruit salad is best served fresh, but it will keep for up to three days in the fridge.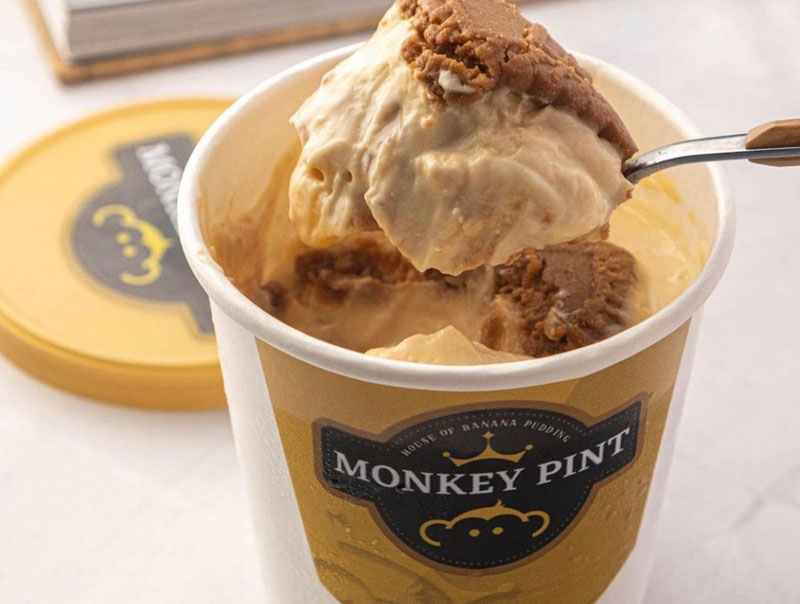 Banana pudding of Monkey Pint
Monkey pint banana pudding
What is it? A dessert made with layers of sweet vanilla custard, vanilla wafer cookies and freshly sliced bananas. It can keep for seven days if unopened. But if opened, it is best to consume in three days.
I like the Lotus Biscoff Banana Pudding. It is not overly sweet, but best consumed a spoonful at a time. The combination of Lotus Biscoff, peanut butter and banana is simply divine.
It's not ice cream but pudding so don't freeze; just refrigerate. Okay, so this is my cheat day dessert — when you taste it you will know why.
For delivery go to @monkeypintcentral on IG. Get a tub or two, you won't regret it.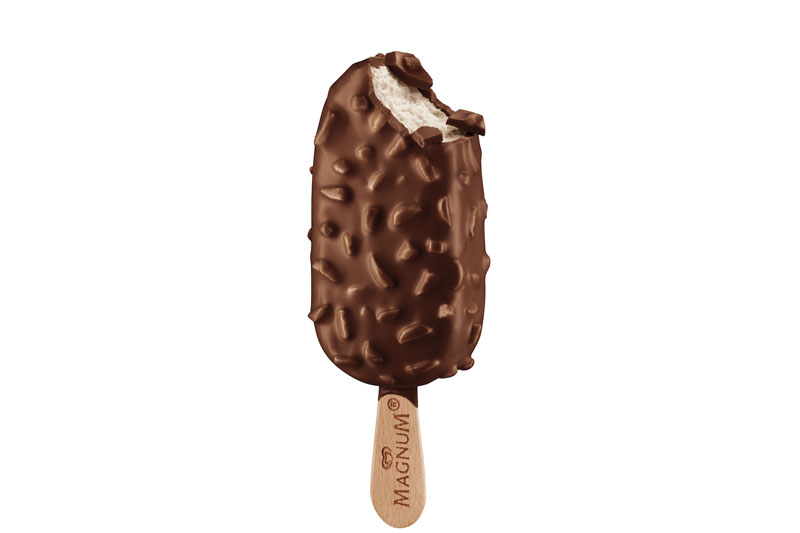 A dairyfree Selecta Magnum bar makes the vegetarian in me happy
Selecta Magnum bars
Bar none, the new Magnum Cookies & Cream, made with velvety cookies and creamy ice cream — coated from top to bottom in a Belgian white-chocolate shell and chocolate cookie pieces — is the bomb.
But, for those who are more health conscious, Magnum has Dairy Free Almond, which is a dairy-free vegan alternative to its ice cream bar. This velvety vanilla ice confection is made with pea protein as a dairy substitute, covered in thick, cracking vegan Belgian chocolate, and topped with roasted almond pieces. It's certified vegan by the Vegan Awareness Foundation. Get a bar of each, and enjoy!
The Magnum Cookies and Cream is available in 80mL bars for P55, and 440mL tubs for P360, while Magnum Dairy Free Almond is available for P85 in select supermarkets, convenience stores and community resellers nationwide, as well as through e-commerce platforms GrabFood, Lazada, and Shopee.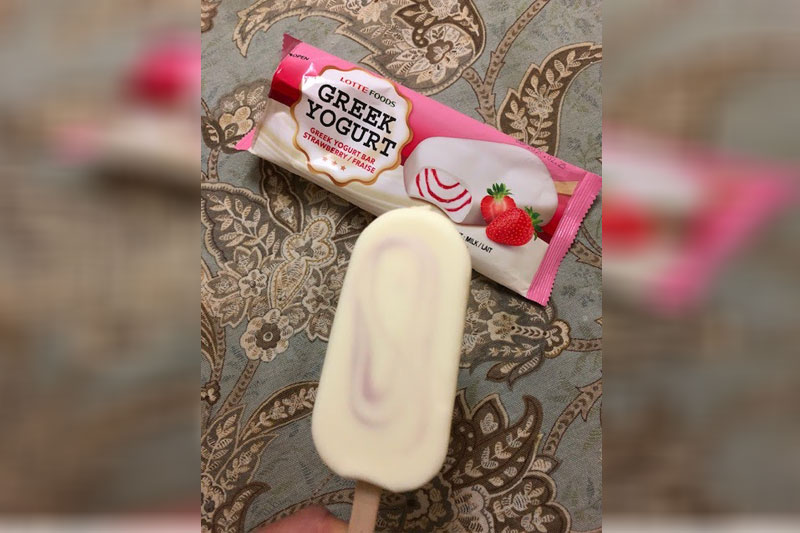 Greek Yogurt is yummy frozen yogurt.
Lotte foods greek yogurt bar
In my new residence there is a Korean grocery on every corner, it seems. So, I have gone downstairs from where I live and dashed into the grocery to get a frozen yogurt bar. Yes, when it comes to frozen yogurt I like it in a bar. I have tasted almost all flavors of Melona popsicles, but it is the frozen yogurt on a stick that I have grown to love. Since it is a Greek yogurt bar it has a thicker consistency and a stronger flavor. It has a white chocolate coating and blueberry swirls. From the first bite I was in love. I don't forget to wash my hands once I make it home.
We can keep the heat at bay, no matter how hot it gets. Just remember to drink lots of water, eat food that keeps you cool and think good thoughts. Heaven is made of these — and so are yummy desserts.
***
Credit belongs to : www.philstar.com