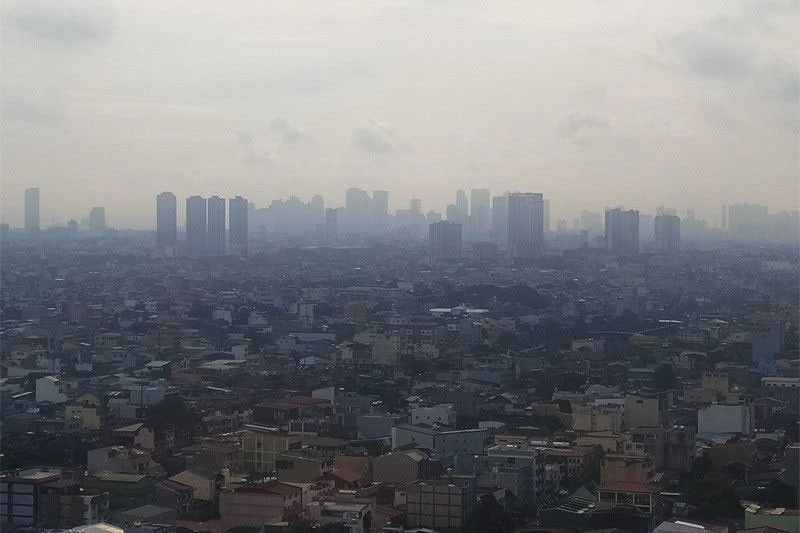 MANILA, Philippines — The government is willing to further reopen some industries in areas under modified enhanced community quarantine (MECQ) to allow more people to work and address hunger caused by prolonged lockdowns, a Cabinet official said.
Secretary to the Cabinet Karlo Nograles said there is a need to balance public health with the economy and fight hunger, especially in MECQ areas that include the National Capital Region (NCR) Plus bubble.
Under MECQ, only selected industries can operate and non-essential movements are restricted. NCR Plus—composed of Metro Manila and the provinces of Bulacan, Cavite, Laguna and Rizal—has been under MECQ since April 12. Also classified as MECQ are Quirino, Abra, Ifugao, Santiago City in Isabela, and Zamboanga City.
"In June, we will make adjustments depending on the qualification. If we are classified as MECQ, then we have to look for other industries that we can further open safely so more people can work and more members of the labor force can be hired," Nograles told Teleradyo last Saturday.
"Of course, if the NCR Plus is downgraded to GCQ (general community quarantine), so much more the better so more people can work," he added.
About half of business establishments can operate and venues can accommodate up to 30 percent capacity for gatherings in GCQ areas.
Nograles, also the co-chairman of the Inter-Agency Task Force for the Management of Emerging Infectious Diseases, said the trade and labor departments would determine what industries can be further reopened in MECQ areas.
He noted that dine-in is already allowed in MECQ areas provided that only up to ten percent of the establishment is occupied. Beauty parlors and barbershops have also resumed operations in places classified as MECQ.
"We are more confident in further reopening industries or establishments with safety seals… As an indicator, we have to look at the dine-in, beauty parlors, and barbershops which are heavily (dependent on) labor force or employee generating. We are looking at the industries that will generate jobs. They should have safety seal certification and should be compliant with all safety protocols," he said.
The government, he added, would determine which industries under category 4 could be further reopened in MECQ areas, referring to industries that include gyms and fitness studios, internet shops, educational support establishments, entertainment industries, amusement industries, tourist destinations, personal care services, libraries and museums.
"Even if they are under MECQ, we can gradually reopen them. If we use the dine-in as template, we could allow up to ten percent. If they comply with the safety seal, we could increase it to 20 percent or 30 percent even in MECQ areas," he pointed out in Filipino.
Nograles said it is too early to make an assessment on the quarantine status for June as he admitted that the numbers in some localities are "worrying." He declined to provide specifics.
"We are observing different LGUs (local government units) to determine if we need to increase their classification or just retain their status. There are LGUs (whose numbers) are worrying right now. The DILG (Department of the Interior and Local Government) is coordinating with them because we are seeing higher utilization rates of ICU (intensive care unit) and hospital beds," the official said.
"We will make the proper announcements when the time comes," he added.
Nograles said the government would check the COVID-19 daily attack rate, two-week growth rate, and health care utilization rate before deciding on the classifications for next month.
Meanwhile, the Department of Tourism (DOT) proposed to lift all restrictions on leisure travel in the region should the quarantine status be shifted to GCQ by May 15.
Tourism Secretary Bernadette Romulo-Puyat said tourism stakeholders can no longer afford an extension of the policy that prohibits residents in the NCR Plus bubble from going on non-essential travel.
She noted that the DOT had proposed to allow leisure travel from NCR Plus to any destination in the Philippines for as long as testing is required, but policymakers rejected this with the decision to revert Metro Manila to ECQ on March 29.
"We are hoping that once the quarantine status is downgraded to GCQ, our proposal will be allowed. We need to restart tourism under safe conditions because too many people have lost their jobs," Puyat told The STAR.
While she supports the steps taken to somewhat reopen tourism across Metro Manila, she said these measures can only do so much to benefit both tourists and enterprises. As example, she cited the move to reopen restaurants on a limited capacity only.
Also cited was the point-to-point air travel from NCR Plus to any destination through a chartered flight.
"We realize this will benefit only a few travelers and tourist businesses, but at least it will provide livelihood to many displaced workers in the tourism industry," the tourism chief said. "We will take every little opening to give jobs to our tourism workers, as every step, big or small, will get us to our destination."
Metro Manila accounted for more than half of visitors in tourist destinations nationwide prior to its reversion to ECQ.
In March Boracay Island recorded its highest visitor arrivals since reopening last year at 17,400, close to 10,000 of which came from Metro Manila. However, Boracay received just 1,481 visitors in April in the absence of travelers from the nation's capital.
Baguio City, the summer capital of the Philippines, took in no tourists at all when the NCR Plus was placed under ECQ from March 29 to April 11.
According to the DOT, roughly 4.8 million of the 5.7 million workers in tourism were displaced by the pandemic.
***
Credit belongs to : www.philstar.com