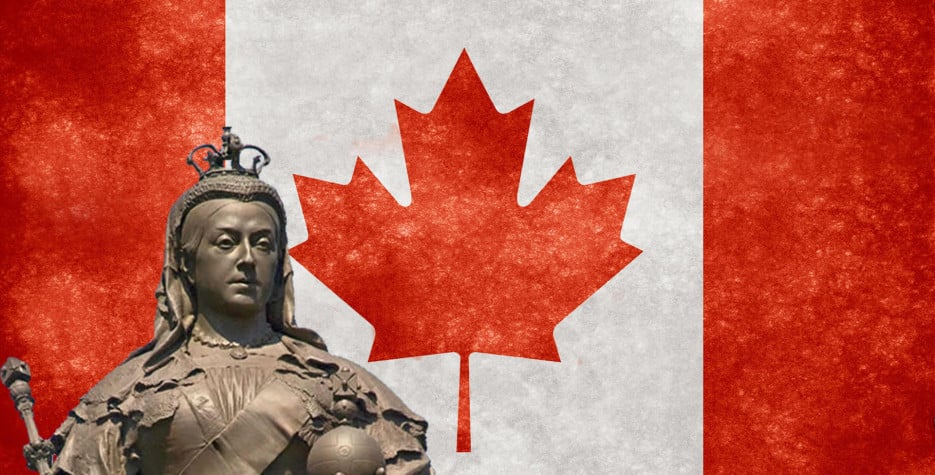 ​BRAMPTON, ON (May 19, 2021) – The Victoria Day long weekend is here! Victoria Day takes place on Monday, May 24.
All essential and critical services, including Fire and Emergency Services, Traffic Services, By-Law Enforcement, Road Operations, and Security Services will continue to operate as usual to support the community.
Residents can call 311 or 905.874.2000 (outside of Brampton), use the Brampton 311 app (available on App Store or Google Play), visit www.311brampton.ca or email 311@brampton.ca for any inquiries. We are available 24/7 for any City of Brampton or Region of Peel matters. For queries related to COVID-19, visit www.brampton.ca/COVID19.
Fireworks Safety
Victoria Day is one of four holidays a year when short-range fireworks are allowed on private property, without the need for a permit, in Brampton. Under the by-law, fireworks are also permitted on Canada Day, Diwali, and New Year's Eve.
Short-range fireworks are permitted in line with the Fireworks By-law. Short-range fireworks are those that travel less than three metres (10 feet) when set off (e.g. fountains, wheels, ground spinners, sparklers). All other rocket-style fireworks are banned in Brampton. The City reminds residents that fireworks are not permitted on the street, sidewalks, within City parks, or on other municipal or school properties.
When using short-range fireworks on private property, residents must follow these safety precautions:
Have a container of water or a hose line filled with water available to extinguish fireworks.
Never light a firework or hold a lit firework in your hand, other than a sparkler.
Never throw or point fireworks at other people.
After using sparklers, place them in a container of water to fully cool before disposal.
Allow all fireworks to fully cool before disposal.
Every year, fireworks vendors are required to undergo City training before they are licensed to sell fireworks. The City offered online training to vendors. No fireworks licenses have been issued for Victoria Day. If residents see fireworks being sold in stores or elsewhere in Brampton, they are asked to report them to Service Brampton through the Brampton 311 mobile app, online, or by calling 311.
Brampton Transit
Brampton Transit will be operating on a Sunday/Holiday schedule on Victoria Day, with some cancelled routes. The following routes will be in service:
501 Züm Queen
502 Züm Main
505 Züm Bovaird
511 Züm Steeles
1 Queen
2 Main
3 McLaughlin
4 Chinguacousy
5 Bovaird
7 Kennedy
8 Centre
11 Steeles
14 Torbram
15 Bramalea
18 Dixie
23 Sandalwood
29 Williams
30 Airport Rd.
35 Clarkway
50 Gore Rd.
52 McMurchy
53 Ray Lawson
56 Kingknoll
57 Charolais
115 Pearson Airport Express
Customer Service Counters at Terminals will be closed on Victoria Day. The Contact Centre will be available to assist from 9 am to 6 pm on Victoria Day. For more information, call the Contact Centre at 905.874.2999 or visit www.bramptontransit.com.
An enhanced cleaning and sanitizing schedule remains in effect. It is Brampton Transit's goal to disinfect all hard surfaces, operator compartments and seats every 48 hours. The majority of buses are sanitized every 24 hours. Facilities and terminals that have hard surfaces are wiped down and sanitized on a daily basis.
The City urges riders to continue to maintain physical distancing at terminals, and at bus stops, even while wearing a mask, as much as possible. Riders are also reminded to carry their own personal disinfectant when travelling, such as hand sanitizer or wipes, wash their hands often, and cough or sneeze into their elbow. If sick, please refrain from riding transit, get tested at the nearest COVID-19 assessment site and follow public health instructions.
Visit www.brampton.ca/COVID19 for regular updates and visit www.bramptontransit.com or follow @bramptontransit on Twitter for service updates. Questions may be directed to Brampton Transit's Contact Centre at 905.874.2999.
Brampton Parks
All Brampton trails, playgrounds, and parks, including off-leash dog parks, are open for Victoria Day. Physical activity is important for everyone's health and wellbeing – if you are visiting parks in Brampton this weekend, please remember to maintain 2m from those outside your household and wear a mask if this is difficult. Visit www.brampton.ca/parks to discover our parks and trails.
Brampton Recreation
Rec At Home
Stay active and engaged at home with online fitness and craft tutorials! Try a full body circuit, learn how to make origami hearts, practice your calligraphy skills, and more. Access a variety of Rec At Home activities at www.brampton.ca/recathome.
City of Brampton Recreation Centres are temporarily closed and in-person instructor-led recreation programs and services are suspended in response to provincial COVID-19 lockdown measures. For information on virtual programs and services, visit www.brampton.ca/recreation.
Brampton Library
All Brampton Library Curbside Pickup locations will remain closed on Victoria Day.
Visit the Brampton Library website anytime to discover our Digital Library. Here you will find access to digital eBooks, eAudiobooks, TV and Movie streaming, online learning, arts and crafts instruction, and more, all free with your library card. To obtain a Brampton Library card, please click here. Enjoy flexible returns of your borrowed materials through the 24-hour external drop boxes at all branches.  Register and plan to attend our virtual programs on Calendar of Events and enjoy videos including weekly virtual storytimes on the Brampton Library YouTube page.
Let's keep in touch! Subscribe to our email updates and follow us on Facebook, Twitter, and Instagram.
Brampton Animal Services
The Brampton Animal Shelter will be closed on Victoria Day.
Animal Control is on the road Monday to Friday from 7 am to 10 pm, and on Saturday, Sunday and holidays from 8 am to 6:30 pm, and will be responding to the following calls only:
Pick up of sick/injured/aggressive domestic animals and wildlife
Aggressive animal
Dog running at large
Dog bite investigation
Pick up of confined stray dog
Pick up of dead animal
Outside of these hours, Animal Control will be responding to emergencies only.
Peel Public Health Reminders for Victoria Day Weekend
As of Thursday, May 20, at 9 am, individuals aged 12+ who live, work or attend school in Peel will be eligible to book an appointment in Peel Region. Bookings will be accepted for individuals who are 12 years of age and older at the time of vaccination. Pfizer is currently the only vaccine authorized by Health Canada for use in this age group. Vaccines can be booked on the Region of Peel's website here: www.peelregion.ca/coronavirus/vaccine/book-appointment/
Take care of each other over the long weekend by only gathering with those you live with.
As the vaccine roll-out continues, it is important to remember it will take time to reduce case counts to loosen our public health measures.
Following public health advice still remains our best defense. For family and friends who live outside your home, take photos and arrange virtual calls to stay connected and maintain physical distance.
– Monika Duggal