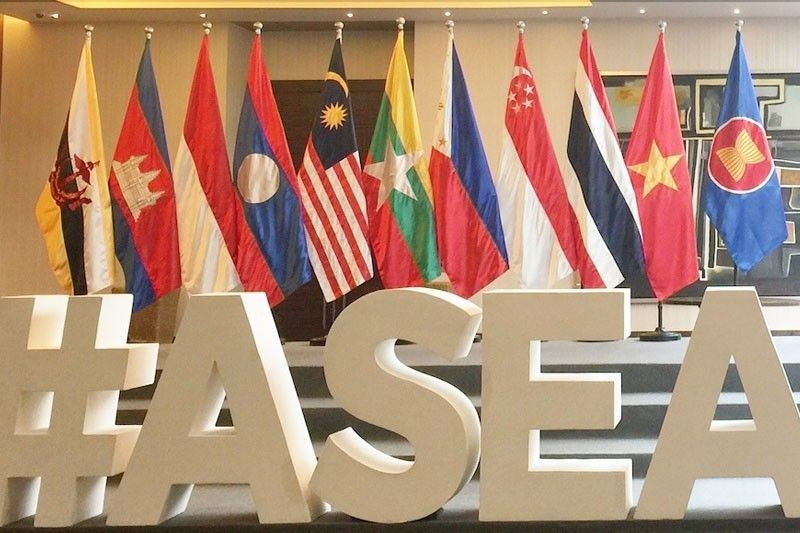 MANILA, Philippines — China pledged continued assistance to the Association of Southeast Asian Nations (ASEAN) in battling the COVID-19 pandemic as Beijing gave assurance it will stay committed to its pledge of making SARS-CoV-2 vaccines for the global public.
The Department of Foreign Affairs (DFA) said COVID-19 response and recovery were foremost on the agenda during the Special ASEAN-China Foreign Ministers' Meeting (SACFMM) held in Chongqing, China on Monday.
"China pledged continued support to ASEAN Members States (AMS) in their fight against the pandemic, primarily through the provision of vaccines," the DFA said in a statement.
China offered ASEAN countries its vaccines as well as closer cooperation on joint vaccine development and production.
The Chinese Foreign Ministry said the Chinese government and companies have been conducting vaccine cooperation with partners in various countries through such means as donation, export and joint production in a bid to promote the equitable and appropriate global distribution of vaccines.
"China always believes that vaccines, as powerful weapons against the pandemic, should be made a global public good, to benefit as many people as possible all over the world," said Foreign Ministry spokesperson Wang Wenbin.
According to Wang, China donated vaccines to more than 80 developing countries in urgent need, exported doses to over 40 countries and provided 350 million doses to global cooperative partners, "more than any other country in the world."
"China will stay committed to its pledge of making vaccines a global public good, continue to do its best to provide more vaccines to other countries, and continue to support Chinese vaccine companies in conducting technology transfer and joint production with other developing countries," he added.
Some ASEAN member countries turned to China for assistance in a bid to curb the virus.
Cambodia expressed concern over slow and insufficient vaccine delivery through COVAX, which is aimed at providing access to vaccines for low income countries such as those in Southeast Asia.
The Southeast Asian nation noted that COVAX minimum coverage target of 20 percent of the population is currently insufficient to achieve global herd immunity, which would necessitate vaccination coverage of between 60 percent and 80 percent of the population.
"Cambodia received more than 300,000 doses of vaccine from COVAX so far, while many millions of doses have been purchased from or donated by China. In my view, we welcome all mechanisms that immediately respond to the real situation in Cambodia," Dr. Kin Phea, director of the Royal Academy of Cambodia's International Relations Institute told a newspaper in Phnom Penh.
Cambodian Prime Minister Hun Sen defended his close ties with China, the country's biggest donor of development aid.
"Who can I depend on if I don't rely on China? Who am I to question if not China," Hun Sen said during a virtual conference held in Tokyo.
President Duterte also defended the government's preference for COVID-19 vaccines developed by Chinese pharmaceutical firms, saying they are as good as those made by western countries.
Cambodia targets to obtain between 20 and 26 million doses to inoculate between 10 and 13 million citizens, or approximately 80 percent of the country's population.
***
Credit belongs to : www.philstar.com