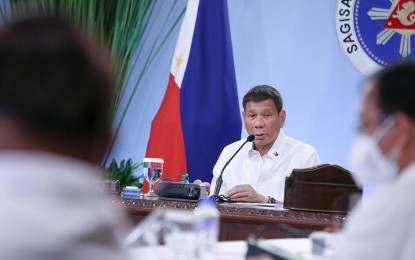 MANILA – President Rodrigo Duterte called on the Filipino people to emulate the nation's heroes by "devoting ourselves to the common good" as the country marked 123 years of independence on Saturday.
The Chief Executive said in his message the challenges of the past year "tested our character as a nation."
"Each of us has been called upon to be heroes in our own right — in fighting for our survival and in devoting ourselves to the common good, just as our heroes did more than a century ago," he said.
"With their noble example inspiring us, we look forward to a brighter future filled with hope that we will overcome the challenges brought by this pandemic. May the patriotic fervor continue to burn in our hearts," he added.
Like other countries across the globe, the Philippines is reeling from the effects of the coronavirus pandemic that caused millions of Filipinos their jobs and 22,507 their lives as of June 11.
At the same time, a lot more rose as modern-day heroes, especially doctors, nurses, and other medical front-liners who faced the threat of the virus head-on, unmindful of the dangers.
President Duterte will attend Independence Day rites in Malolos, Bulacan where the Constitution of the First Philippine Republic was promulgated in January 1899. (PNA)
***
Credit belongs to : www.pna.gov.ph