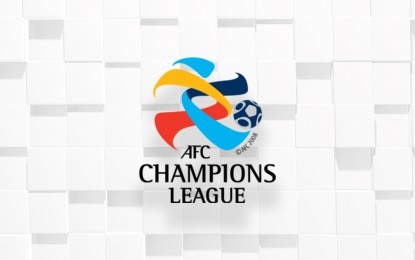 MANILA – Kaya Iloilo's stint in the Asian Football Cup Champions League ended on a sour note on Sunday night after Viettel took a 1-0 win in their final group stage match at the Leo Stadium in Pathum Thani, Thailand.
Caique Lemes scored the only goal of the match which capped a sequence of events that hampered Kaya Iloilo.
Kaya Iloilo's disaster began in the 53rd minute when Simone Rota was sent off for a hard foul on Trong Hoang.
Trong was also at the hurting end of another rough tackle in the 55th minute, this time from Masa Omura. Omura was also ejected from the match.
Omura's red card led to a free kick from Lemes that he converted to eventually give Viettel the win.
However, Kaya Iloilo kept Viettel at bay despite losing their two centerbacks and kept the scoreline until the final whistle.
Viettel will finish Group F play in third place with six points off two wins, both against Kaya Iloilo, against four losses from playoff-bound Ulsan and BG Pathum United.
Kaya Iloilo, on the other hand, has been shut out in the entire group stages, although the close losses in the second round go to show that the club has a bright future ahead in continental play. (PNA)
***
Credit belongs to : www.pna.gov.ph