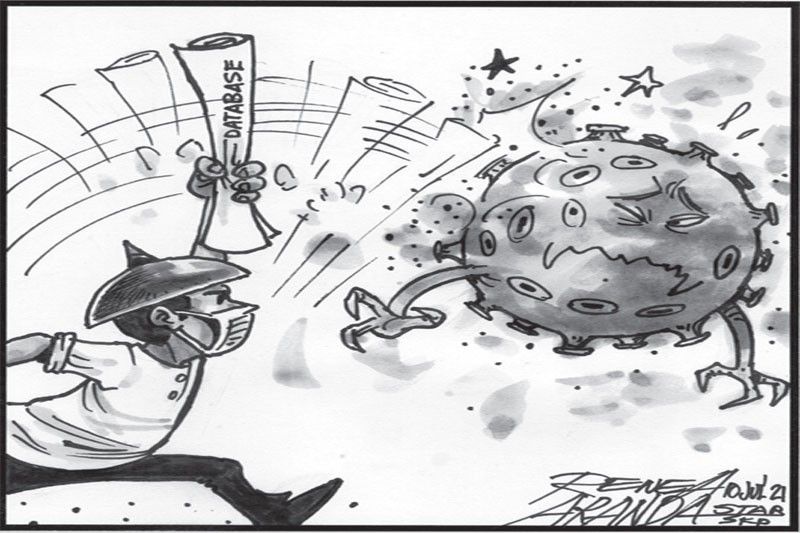 After meeting with representatives of local government organizations, the Inter-Agency Task Force for the Management of Emerging Infectious Diseases has reversed its order allowing the use of vaccination cards in lieu of RT-PCR test results for interzonal travel.
The IATF relented after provincial governors and mayors expressed concern over the possible use of fake vaccination cards, which raises the risk of COVID transmission in their areas. Several local government units are already hard-pressed to contain COVID surges similar to the one this year that devastated the National Capital Region and neighboring provinces.
Different local government units and even hospitals accredited for the vaccination program issue their own vaccination cards. Some LGUs include QR codes in their cards, but verification of these codes outside the area may not be possible. Nearly all the other cards lack security features that could prevent them from being faked. There is no central database to check the authenticity of the cards. Counterfeit RT-PCR test results have been used by travelers; the vaccination cards are equally easy to fake.
Belatedly recognizing the problem, the national government says it is now rushing to streamline the vaccination information system. The IATF says the Department of Information and Communications Technology or DICT is drawing up a central database on vaccinees, which could be up and running by the end of the month. This is the best-case scenario. There are also efforts to make the cards of the LGUs and hospitals interoperable.
The DICT should also be streamlining the database for contact tracing amid the disappointing performance of the StaySafePH app. Even Baguio City Mayor Benjamin Magalong, whose status as contact tracing czar is uncertain, has said that the country's contact tracing capability is weak and has deteriorated.
After the confusion generated by conflicting statements on the use of face shields, this issue on vaccination cards should provide an enduring lesson in proper coordination. Before the easing of the RT-PCR testing requirement was announced, LGU executives should have first been consulted. People are already dazed enough by the challenges of coping with this pandemic. The government should not compound the confusion with flip-flopping policies.
At the same time, this highlights the importance of a central database, or at least an interoperable information system among the LGUs, not just for the vaccination program but for the entire pandemic response. It's been 16 months since COVID lockdowns started, and people should no longer be groping in the dark for accurate information.
***
Credit belongs to : www.philstar.com