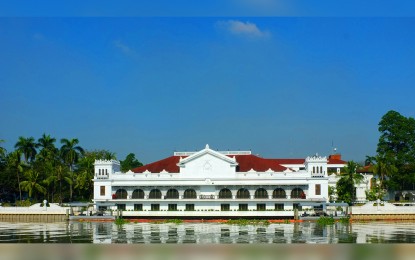 MANILA
– The situation in the Philippines will be "better," Malacañang said on Friday after the country landed at the bottom of the list of safest nations in the world.
"We are therefore optimistic that things would be better," Presidential Spokesperson Harry Roque said in a press statement.
Roque's statement came after the latest report by the international monthly magazine Global Finance found that the Philippines ranked last out of the 134 countries included in the list of safest countries.
The Philippines obtained a score of 14.8899 in the Global Finance Safety Index, placing it in 134th place. Iceland was listed as the safest country with a score of 3.9724.
War and peace, personal security, and natural disaster risk including the risk factors stemming from the coronavirus disease 2019 (Covid-19) were considered in making the list.
Roque said the Global Finance's opinion is just "one among many varied points of view".
"While it is given that the Philippines is prone to natural hazards owing to its geographical location in the Pacific rim as well as due to climate change, our disaster management system continues to improve. The Filipino people are also growing more resilient and adaptive," he said.
He also said the country is not at war, noting that there is even a significant decline in crimes reported by the Philippine National Police since the start of the strict implementation of community quarantine in March 2020.
Roque added that majority of Filipinos have likewise expressed satisfaction with the government's Covid-19 response efforts.
"It is noteworthy to mention that 86 percent of Filipinos are satisfied with the Duterte Administration's handling of the COVID-19 pandemic, as shown by Pulse Asia December 2020 survey," he said.
Roque also ensured that the Philippine government is "on track" in achieving our target of population protection in Metro Manila and surrounding provinces by November this year, so long as the supply of vaccines remains stable.
"As of July 7, 2021, there are 12,489,777 total doses administered, per data from the National Covid-19 Vaccination Operations Center," he said.
Roque likewise noted that the country's Covid-19 mortality rate remains one of the lowest, which is at 1.76 percent, as of July 8.
He said Filipinos can expect improvement, once "more and more people get vaccinated, coupled with our strict implementation of 'Prevention, Detection, Isolation, Treatment, and Reintegration' Strategy." (PNA)
***
Credit belongs to : www.pna.gov.ph