Campaign to boycott galunggong imports launched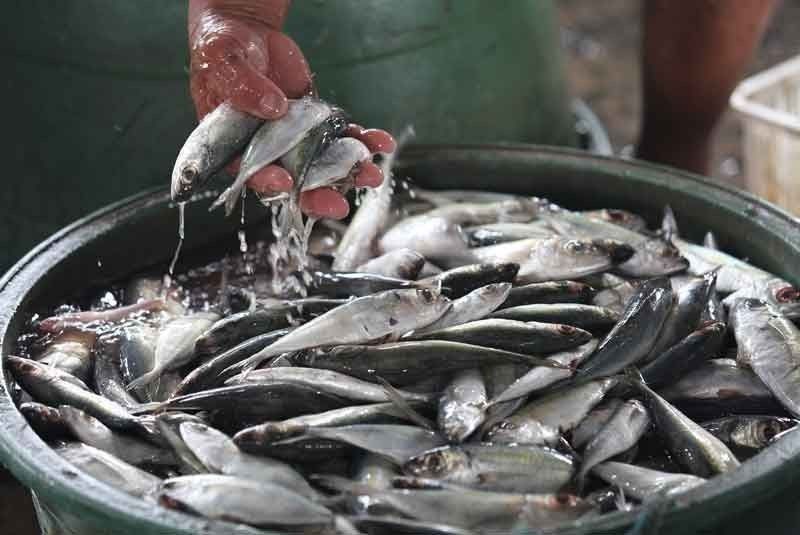 MANILA, Philippines — Fisherfolk group Pambansang Lakas ng Kilusang Mamamalakaya ng Pilipinas (Pamalakaya) has kicked off a campaign to boycott imported round scad or galunggong and other agricultural and fisheries products.
"The campaign to boycott imported galunggong is on. The Filipino consumers don't deserve frozen fish when there are fresh and better-quality fishery products that our fishers and abundant marine resources could offer," Pamalakaya spokesperson Ronnel Arambulo said.
Pamalakaya, joined by the group Amihan National Federation of Peasant Women, held a protest at the Mega Q. Market in Quezon City over the weekend to denounce the Department of Agriculture's importation of at least 60,000 metric tons of galunggong, which are expected to arrive this month.
It claimed that the DA's importation measure is a "death (knell) to the local fishing industry" as small fisherfolk cannot compete with the low prices of imported products flooding the market.
"Opening our floodgates for imported fish inflicts serious harm to our struggling fishing industry. Its immediate impact would be felt by our local fisherfolk whose products would be outcompeted by imported fish. This importation measure that stems from liberalization policies should stop," Arambulo said.
Just last week, Pamalakaya urged the government to impose a price cap on galunggong as the retail price skyrocketed to P280 per kilogram, which is more than four times higher than the farm gate price of only P60/kg.
The group said the retail prices of galunggong and other fishery products do not reflect their farm gate value, as traders bargain them from small fisherfolk at very low prices.
Farm gate prices, it added, would further decrease with the entry of imported fish as traders prefer the latter which are relatively cheaper than local produce.
"We don't see the prices of fish decreasing in the coming days as the wholesalers control the prices in the market," Arambulo said in Filipino.
The Pamalakaya said that as part of the campaign to boycott imported fish products, it will conduct a regular "market hopping" to educate consumers on identifying imported fish from local ones.
"This campaign would also call on consumers to patronize and support the local produce of Filipino fishers," the group said.
***
Credit belongs to : www.philstar.com