CHED eyes mandatory vaccination for students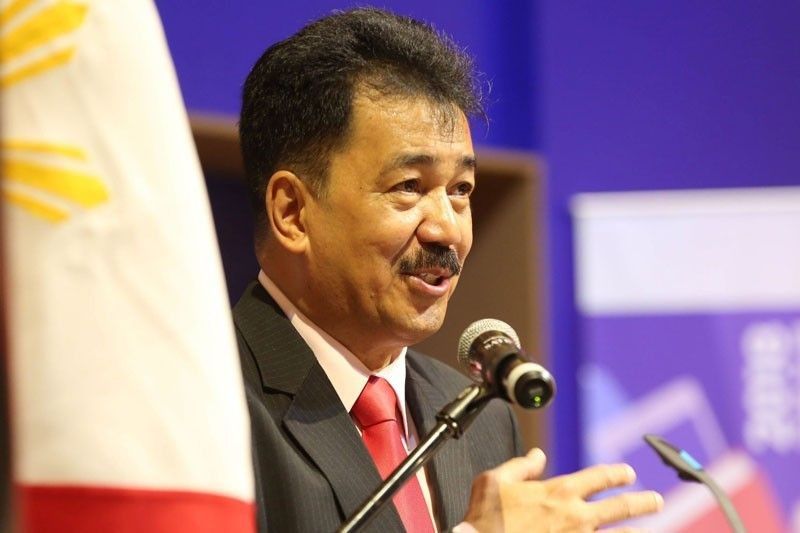 MANILA, Philippines — As face-to-face (F2F) classes are being reopened for more degree programs, the possibility of mandatory vaccination for college students is being discussed in the Commission on Higher Education.
CHED Chair Prospero de Vera said considering mandatory vaccination can put an additional layer of protection for students, as well as faculty members and personnel, in higher education institutions (HEIs).
"The vaccines are coming up fast now. That is something that we will discuss moving forward, whether we will require vaccination for F2F classes," he said during a briefing yesterday.
De Vera noted that even if vaccination is currently not required for those undergoing F2F classes in medical and health allied courses, the vaccination rate is already high.
He said students and members of the faculty are being encouraged to receive the jab by classifying them as A1 frontline workers.
"As of now, even for the second batch, it's (vaccination) not required," De Vera said in a mix of Filipino and English. "I don't see it necessary to require (vaccination), if we are successful in pushing for vaccination of students and faculty. As long as the vaccination level is high, students are safe."
De Vera said the rate of COVID-19 infection in HEIs has been 0.3 percent for students and 1.4 percent for faculty members since the start of F2F classes earlier this year.
He noted that there were no fatalities or hospitalization among these individuals, who were mostly asymptomatic.
Three more degree courses have been approved to resume F2F classes – engineering, hotel and restaurant management, and maritime.
De Vera said colleges and universities need to apply for inspection before securing authorization to resume F2F classes in these courses.
Yesterday, the CHED kicked off the vaccination of student athletes as it worked with collegiate sports organizations to possibly reopen competitions by mid-February next year.
Secretary Carlito Galvez, the government's vaccine czar, said that for now, vaccination will be made mandatory for student athletes, coaches and support personnel so they could train and compete.
Citing the decrease in cases and the relaxation of quarantine status in Metro Manila, he said restrictions could be loosened to allow contact sports soon.
"There really has to be vaccination, so that all are protected and there's no gap," Galvez said in Filipino.
"One unvaccinated individual will pose a risk. This coming battle, if there's a surge, potentially it's the unvaccinated who'd be hit. Even the vaccinated could be infected," he added.?
Jab sites raised to 23
Meanwhile, the number of venues for pediatric vaccination in Metro Manila is set to expand from eight to 23, the National Vaccination Operation Center (NVOC) said yesterday.
At a public briefing, Kezia Rosario of the NVOC noted that under Phase 2 of their plan, 15 more facilities in the National Capital Region (NCR) are to be included in the inoculation of minors aged 12 to 17 with comorbidities.
"For Phase 2, we have 23 sites, including the Phase 1 hospitals," Rosario said. "Each local government unit (LGU) in NCR has already prepared their respective vaccination sites."
In Phase 1, eight hospitals were involved in the pilot run. Phase 2 allows some LGUs to roll out vaccination for minors in their vaccination sites provided that these venues are near hospitals.
As of Oct. 19, a total of 3,416 minors have received the COVID-19 jabs under Phase 1 which started last Oct. 15. For Phase 2, the target is to inoculate up to 144,000 minors.
Earlier, the Department of the Interior and Local Government (DILG) announced that Phase 2 will start on Oct. 22.?
'Not in hospitals'
But Iloilo Rep. Janette Garin, a former secretary of health, expressed alarm over the vaccination of teenagers in hospitals because these are places that expose them to a higher risk of infection.
"The hospital, as we have known, is one of the main petri dishes of the COVID-19 transmission. Hospitals are among places with high risk of coronavirus transmission. Those who are ill or those who don't know yet that they have COVID-19, go there to have themselves checked," she warned in an interview with CNN Philippines.
Garin lamented that most hospitals are enclosed and are already full with patients.
"I really don't see the logic why we have to unnecessarily expose our teenagers, especially those with comorbidities, in a hospital setting," she said, adding that the pediatric vaccination drive must instead be done in public centers. – Cecille Suerte Felipe, Sheila Crisostomo, Edu Punay
***
Credit belongs to : www.philstar.com