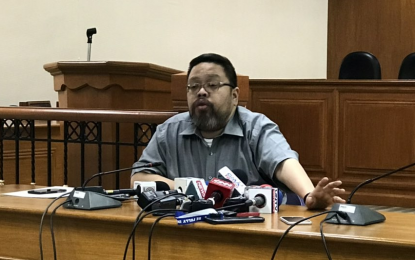 MANILA – Aspirants for the two top elective posts in the country will face one another in face-to-face debates ahead of the May 2022 polls, an official of the Commission on Elections (Comelec) said on Thursday.
"It will be face-to-face (debate) among candidates. candidates will be in the same place will be debating in person but the audience will be virtual," Comelec spokesperson James Jimenez said in a television interview.
At the same time, he added that they are planning to hold six debates.
"We are looking to have essentially six debates — three for president and three for vice president (VP). We have three presidential debates as a general rule. Last election, we had one vice presidential debate which CNN hosted," Jimenez added.
Jimenez added that they are also looking to add more debate schedules for those who are vying for the second highest post in the land.
"This time we are hoping to expand the number of VP (vice president) debates seeing how VP is elected independently of the president. They might have their own debate series," he said.
Before the May 2016 polls, the poll body held three debate series for presidential candidates which were held in Luzon, Visayas and Mindanao while Manila hosted the VP debate. (PNA)
***
Credit belongs to : www.pna.gov.ph