Comelec sees 64 million voters registered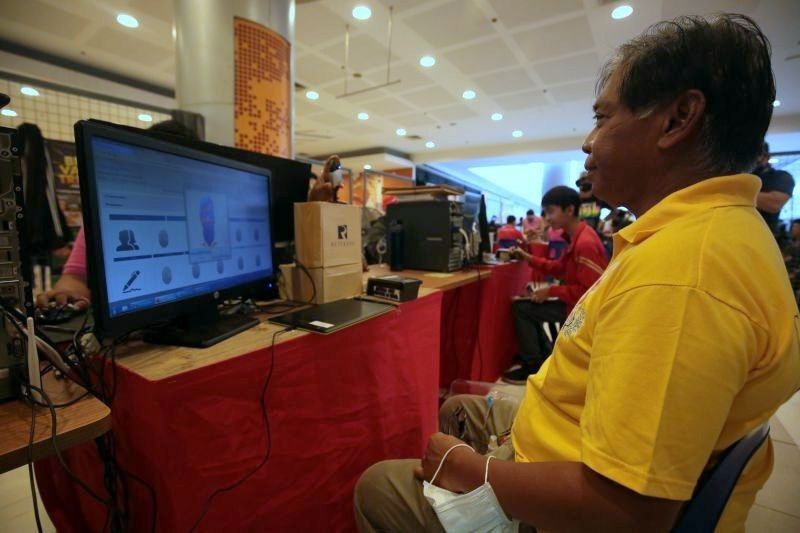 MANILA, Philippines — The Commission on Elections (Comelec) expects at least 64 million registered voters at the end of the one-month extension of voter signup on Oct. 31, even as senators urged qualified Filipinos not to wait until the last hour to register to be able to vote in the 2022 elections.
Comelec made the projection during deliberations on its proposed P26.7-billion budget for 2022, about half of which would be spent on the conduct of the May 9 national and local polls, Chairman Sheriff Abas told the Senate sub-committee on finance.
Comelec director Divine Blas-Perez told the sub-panel chaired by Sen. Risa Hontiveros that there were some 6.1 million new voters who registered between August 2019 and September this year, before the registration period was extended to Oct. 31.
The figure includes 700,690 reactivated voters as well as 1.45 million young voters for the Sangguniang Kabataan who are now aged 18 and older.
As of Sept. 30, the figure reached 63,678,418 and the number may reach 64 million, Blas-Perez said.
Senate Minority Leader Franklin Drilon noted the projection would mean just an additional 350,000 registrants.
Abas expressed belief there would be as many as 500,000 additional voters by the end of the month, especially now that the poll body opened up two Saturdays – Oct. 16 and 23 – for registration with extended hours from 8 a.m. to 7 p.m. in Metro Manila and certain areas in the Calabarzon region, where there are reports of long lines of registrants.
"Of course, we have to appeal to our voters not to wait (for the last day of registration). We Pinoys are really like that, we wait for the last hour," Drilon said in mixed Filipino and English.
Sen. Imee Marcos also asked Comelec to extend voter registration for overseas Filipinos before the Oct. 14 deadline set for them. Abas said the poll body as a whole would take up the matter tomorrow.
Marcos said she believes the proposed budget of the poll body is not enough to "COVID-proof" the 2022 elections.
"If we say it is a high cost to bear, the price of a failed presidential election in these difficult times will be even more costly to the nation," Marcos said.
Once the list of voters is finalized in December, the Comelec aims to launch in January 2022 its online precinct finder, officials told the panel.
Comelec Commissioner Mario Casquejo said the poll body aims to use 110,000 vote-counting machines for the coming elections to decongest voting precincts.
He said 97,345 VCMs are being refurbished by its original supplier, Smartmatic. The poll body will also procure an additional 10,000 VCMs from the same company.
Meanwhile, Smartmatic International-Total Information Management 2016 Inc. (SMMT-TIM) and three other firms are bidding for a P200.7-million contract to supply the Comelec with ballot boxes for the May 2022 national and local polls.
Based on documents released by Comelec, the poll body is procuring 48,782 ballot boxes with approved budget for contract (ABC) of P200,781,833.80 or P4,114.90 apiece.
SMMT-TIM submitted a total bid of P190,171,748.80 or P3,898.40 per ballot box.
Cofta Mouldings Corp. submitted a total bid of P143,906,900 or P2,950 per box while Kolonwel Trading is offering a total of P185,127,690 or P3,795 per ballot box.
The joint venture of SPH International Corp.-Center Point Sales & Trading Inc. presented a total bid of P177,956,736 or P3,548 each. – Sheila Crisostomo
***
Credit belongs to : www.philstar.com