Finding hope and joy in a pandemic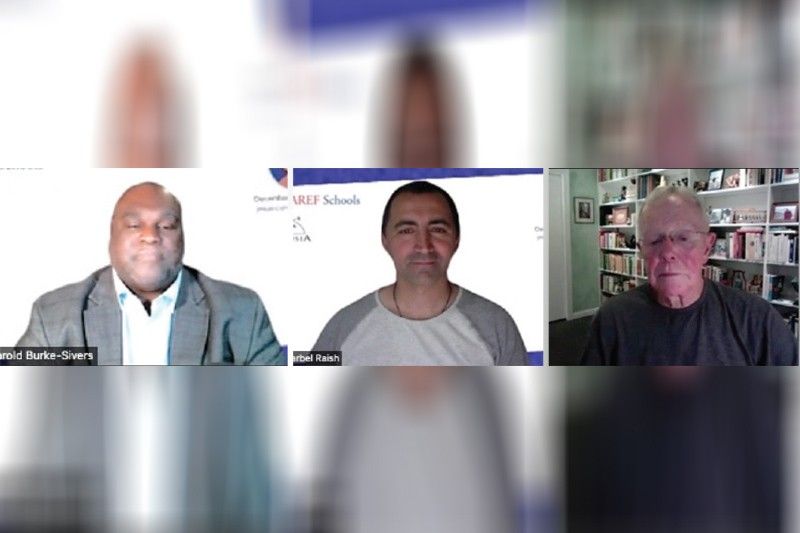 MANILA, Philippines — It was a cloudy and rather gloomy Wednesday morning when I joined a Zoom conference organized by 15 schools of the Parents for Education Foundation Inc. (PAREF) in the Philippines, in partnership with Parousia Media of Australia.
The Zoom meeting was held to share details on the free upcoming international virtual event called the "Jesus-Centered Life (JCL) Conference: Share the Joy" on Dec. 8-12.
There was one question on my mind as I listened to the panelists that day: Why the theme "share the joy" in such sad times?
"It is really based on the words of Pope Francis telling us Christians that we have received such great news and we are supposed to share this great news of God's love — of Jesus Christ dying, rising for us, loving us infinitely, which is a great source of joy," said Dr. Raul Nidoy, an atheist-turned-Catholic theologian, who convened the conference after publishing his book Jesus-Centered: A Guide to the Happiest Life. He believes that we need to address the pressing issues of our times, like the pandemic and the threats to the modern family by encouraging people to rediscover the joy and peace of a life centered on Jesus Christ.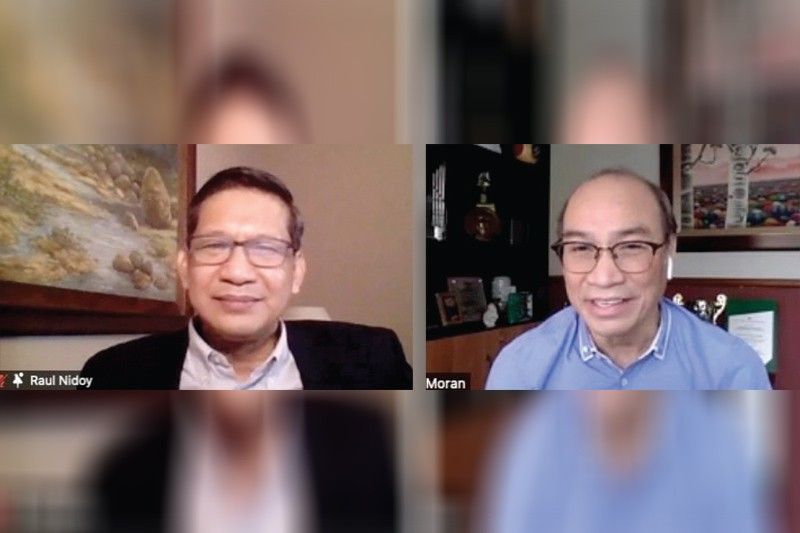 Dr. Raul Nidoy, personal formation director, PAREF and author of the Jesus-Centered book and Danny M. Moran, chairman and president, PAREF Inc.
"That is the truth that is many times forgotten, that Christians are by nature called to a life of being apostles. Because when we share that joy we are filled with joy and fill the whole world with joy."
The morning started to brighten up — regardless of the weather — as the talk and the guest speakers began to share what joy — deep joy — means to them.
Nationally renowned speaker and educator Mann Rentoy, and one of the core organizers of the event, stated, "Now more than ever, there is a need to remind everyone of the importance of centering one's life on Christ, if we are to make sense of our existence. Recent popes have repeatedly pointed out this need."
Moreover, he also hopes that through the various talks, guided prayers, family rosaries and other activities of the conference, many families, professionals and students who will take part will be able to discover practical ways to lead a more Jesus-centered life.
The discussion was made even more fruitful — and joyful — because three of the guests who will be speakers in the December event joined in.
"When I think of joy, I think of a Jesus-centered life that is filled with joy and I think about the family," said Deacon Harold Burke-Sivers, president and CEO of Servant Enterprises and an international speaker. "My mind and my heart are drawn to Romans 8, verse 5, where St. Paul wrote, 'For those who live according to the flesh set their minds on the things of the flesh (earthly things or worldly things). But those who live in the spirit or the things of God set their minds on the things of God' — makes sense. So to focus your life on worldly things or things that are going to pass is to cut yourself off from God's life. But to focus on the spirit is life and peace, and that is where the joy comes from.
"The Philippines is one of the few Catholic countries that is still holding its own in this world today. This conference is a way to focus the family life with Jesus as the heart and center."
International speaker Dr. Hal Urban, author of Life's Greatest Lessons, said, "The Jesus-centered life really rings a bell with me because it took me about 40 years before I finally understood, in a deep way, what Jesus said about our lives — and I know my life is full of joy when I lead a Jesus-centered life. Very often people think that happiness and joy are the same thing — and they are really not. Joy has much more depth to it — because I have something inside that comes from leading a Jesus-centered life. I have learned that I need constant reminders and I think everybody does too."
International speaker Charbel Raish, founder of Parousia Media Australia, said, "I am filled with joy every time I talk about the faith and every time I am connected with people from the Philippines because that joy you have there is very infectious. I pretty much fell away from my faith and it wasn't until I discovered the Catholic faith in a real way that I discovered true joy. Joy is something that we can do our work with, and even though we may not have fun at work or during our studies, real joy helps us get though it. We need to have Christ at the center of our lives and we have to be joyful about it. If we are not joyful, how on earth can we expect others to be attracted to this faith of ours?"
The conference in December is officially endorsed by the CBCP's Episcopal Commission on Catechesis and Education and will feature Burke-Sivers, Urban and Raish as well global and local speakers like Jason Evert, Dr. Thomas Lickona, Fr. Francis Hoffman, Katrina Alvir, Bro. Bo Sanchez, Dr. Raul Nidoy, Mann Rentoy, JPaul Hernandez, Sha Nacino, and Bernz O. Caasi.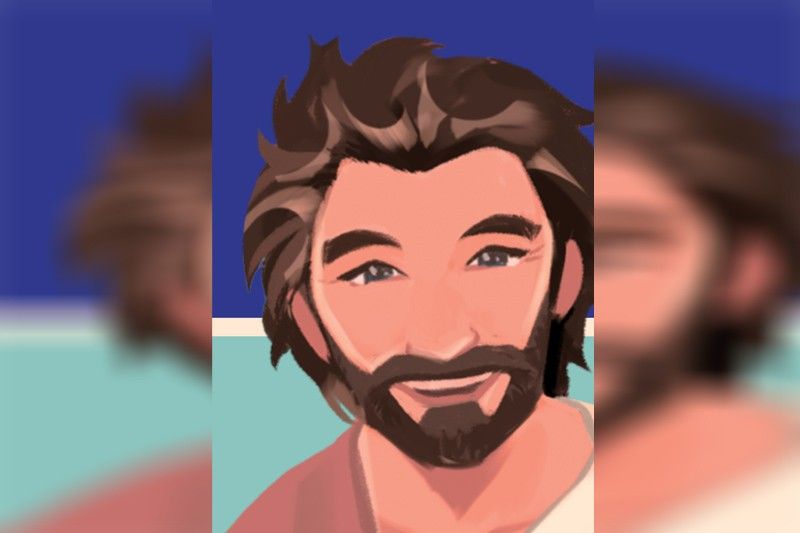 You have a friend in Jesus.
Being at the forefront of character formation, mentoring, and home-school collaboration for the past 45 years, PAREF is hosting this conference as a timely gift to the Philippines, which is currently celebrating its 500th anniversary of Christianity in the country.
The organizers also hope that the conference will encourage people to take their Christian formation more seriously.
Launched in 2020, JCL reached over 20,000 people from around the world. JCL 2021 is expected to have 40,000 participants attending the virtual talks, guided prayers, live panel discussions, and online masses during the conference.
Danny M. Moran, chairman and president of PAREF Inc. and CEO of Amici and Cara Mia, said, "In the food business that I am involved in, how we want to build the brand is by customers not just tasting the products but also by experiencing them. In this December conference we will talk about Jesus Christ, the center of our lives. He is the meal — the experience — we want to share. We want those who participate to experience and feel the joy because it is when you experience it that you will want to share it."
* * *
To register, visit https://jesus-centeredlife.org/. For information, email jesuscentered@paref.edu.ph.
***
Credit belongs to : www.philstar.com