Frozen foods are hot hot hot!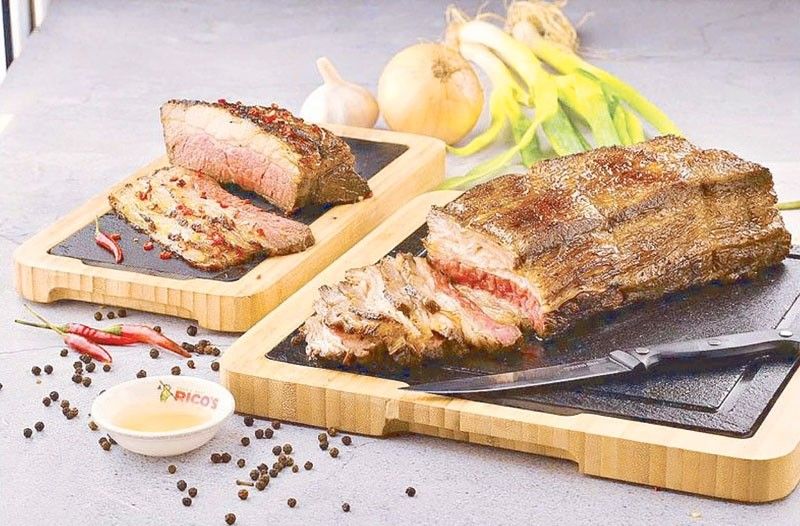 The public's perception of frozen foods has thawed, in part due to convenience and affordability. It also helps that more and more food brands continue to look ways to fine tune the way they are selling, serving and delivering food.
"To survive the pandemic, we had to learn to pivot," shares restaurateur George Pua. "We need to keep evolving. We need to stay relevant."
When the pandemic hit, Rico's Lechon was quick to adapt. They started to roll out frozen and ready-to-heat lechon packs for distribution to supermarkets in April of 2020. Rico's Lechon frozen goodies such as Lechon Baboy, Dinuguan Special, Lechon Paksiw, Lechon Sisig, Lechon Pares, Lechon Binagoongan and Lechon Humba became instant (pandemic) hits.
Added to the list is Rico's Lechon Baka. The same juicy, tender and succulent hand-sliced roast beef is now available in frozen food packs.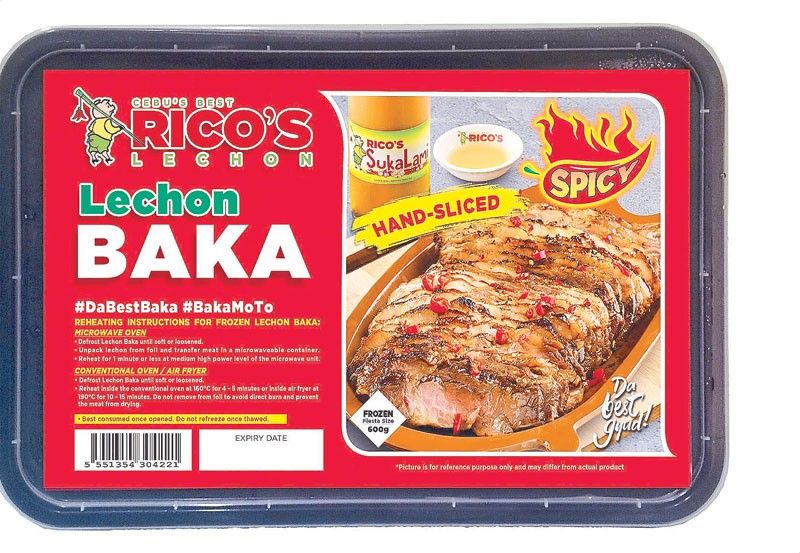 Ready-to-heat Lechon Baka
Whether you're a cooking novice or too busy to whip up a home-cooked meal, the ready-to-heat Rico's Lechon Baka lets you enjoy a hearty meal with your loved ones.
Now available in leading supermarkets and grocery stores, Rico's Frozen Lechon Baka comes in two sizes and variants: the Junior Size Original (250g) sells for P350, while the Fiesta Size Original (600g) is priced at P810. The spicy is priced at P380 (Junior Size, 250g) and P870 (Fiesta Size, 600g).
"Rico's Lechon Baka is marinated a day before we roast it so all the flavors are absored by the meat when it hits the coal," shares Pua.
Although Rico's Lechon has its own roasting pit that can accommodate a whole cow, the brand roasts only the beef belly.
"Roasting a whole cow would be too tedious," explains Pua. "And it would be difficult to get the consistency right."
Rico's Lechon Baka is goes with just about anything. You can also whip up a delectable new dishes out of it. Enjoy your lechon baka in tausi sauce with ampalaya, lechon baka gyudon rice bowl, stir-fried chili garlic lechon baka or into a savory Philly cheesesteak sandwich.
With Rico's Lechon, the possibilities are endless!
* * *
Rico's Frozen Lechon Baka and other food packs in all leading supermarkets, groceries, and convenience stores in Metro Manila and selected provinces. Customers can also pre-order for pickup and delivery by calling the Lechon Fulfillment Center at 0917-8147648 / (02) 7799-0810.
***
Credit belongs to : www.philstar.com