More vaccines for provinces pushed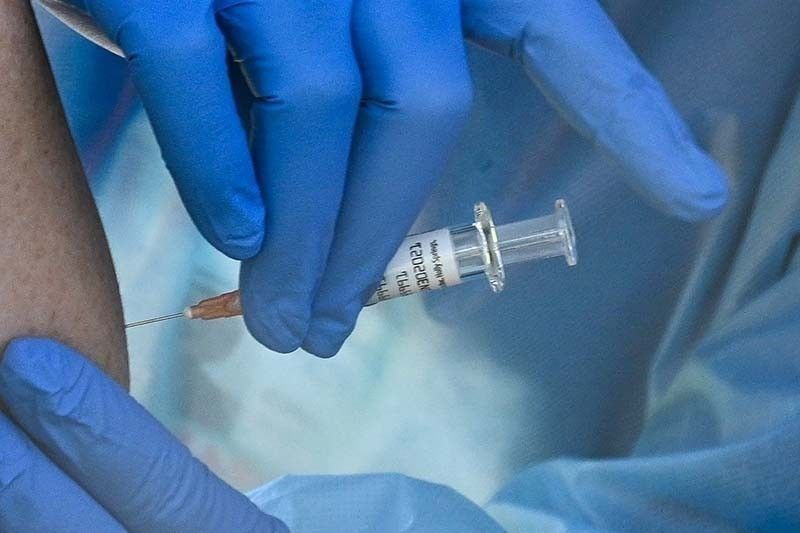 MANILA, Philippines — A key member of the House of Representatives has called on the national government to distribute more vaccines to provinces across the country, especially now that the nation's capital is approaching herd immunity.
Albay Rep. Joey Salceda, House ways and means committee chairman, said this move will be crucial in attaining economic growth next year, provided that local government units play an "aggressive vaccination catch up."
"Manila is on the road to being okay. The regions are still not. We can't do this without aggressive catch up efforts on the part of the national government, especially on vaccine arrivals. I disagree that only reopenings in key regions like National Capital Region will be the necessary step. We need more vaccinations in lagging regions like BARMM (Bangsamoro Autonomous Region in Muslim Mindanao) and Bicol. In Bicol, we are just still at 10 percent vaccination rate," he insisted.
According to the chamber's main resident-economist, the "above five percent" gross domestic product target for 2022 is still possible, provided that more vaccines will be rolled out in Luzon, Visayas and Mindanao provinces.
Salceda said"vaccine equity" is necessary to revitalize the battered economy.
"The challenge really is two-pronged. One is demand, and the other is inflation. Both can be solved by vaccinations in areas where supply and demand bottlenecks exist, like Bicol. The differences in COVID-19 situation among regions are what's causing transport bottlenecks," he said.
He explained that the country is "at a bit of a cliff" when it comes to inflation as the government "stimulates demand in NCR without fixing the inter-regional supply issues through vaccine equity." For him, this will result in high inflation, especially in transport and food.
"So, while you might see high nominal growth, your real growth is in trouble. You have to do both demand stimulus and vaccine equity. There is no way around it," Salceda stressed.
"The simple fact of the matter is that we get our food from the provinces. If they're still not out of the woods with COVID-19, you are going to have problems, no matter how high the vaccination rate is in NCR," he added.
Salceda also believes that it would be best for the national government to loosen the restrictive travel requirements for both local and foreign tourists now that vaccine supplies are almost adequate to allow the economy to take off immediately.
Rep. Ronnie Ong of party-list Ang Probinsiyano called on the Inter-Agency Task Force to finally lift the quarantine and RT-PCR test requirement for vaccinated local and foreign tourists as long as they have a pre-booked accommodation and a pre-arranged itinerary.
"While the government spends so much money on direct cash aid, business owners in the tourism sector are not really getting any support from the government. I think that it is about time that the IATF relax some restrictions for fully vaccinated tourists," Ong said.
He cited government data prior to the pandemic in March 2020, where "tourism is a major boon to the Philippine economy, contributing a 12.7-percent share to the country's gross domestic product (GDP) and generating 5.7 million new jobs nationwide."
Ong lamented that while premier tourism destinations like Boracay, Coron, El Nido, Siargao and Cebu are slowly opening up to tourists, restrictive and expensive travel requirements are slowing down the country's recovery from the economic dislocation caused by the pandemic.
***
Credit belongs to : www.philstar.com