Philippines ranks 7th in global COVID-19 cases with 8,615 new infections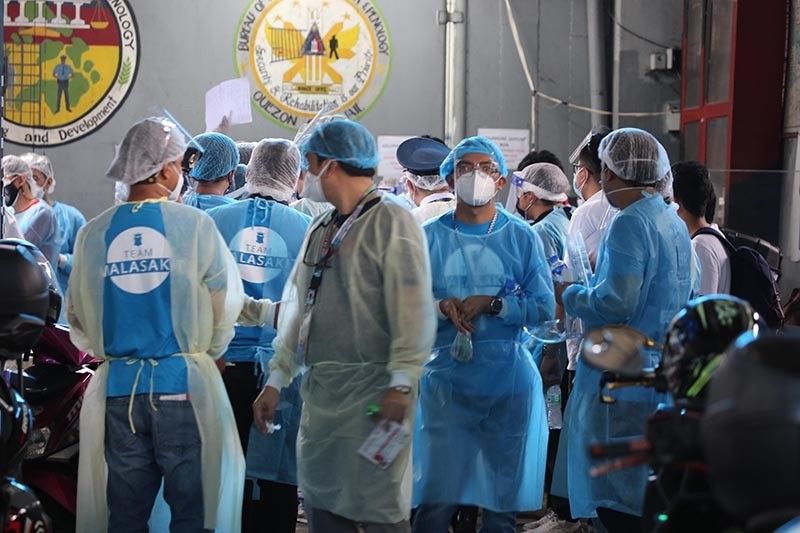 MANILA, Philippines — The Department of Health on Tuesday logged 8,615 more coronavirus cases, bringing the country's total caseload to 2,683,372.
Today's numbers active cases were down by 16,666 from the 98,894 on October 11. DOH said three laboratories did not submit screening results.
According to a tally by the John Hopkins University & Medicine, the Philippines ranks seventh globally in terms of total COVID-19 infections.
Active cases: 82,228 or 3.1% of the total
Recoveries: 25,146 bringing the number to 2,561,248
Deaths: 236, or now 39,896 overall
Adjusted curfew in Metro Manila
The Metro Manila Council has agreed to relax further the curfew hours starting October 13, which would now be from 12 a.m. to 4 a.m.
A pandemic task force official said the government will put up command centers across the country to address the high demand for medical oxygen amid the coronavirus pandemic.
The Philippines received more supply of Pfizer's COVID-19 vaccine: 924,300 donated by the United States and 272,610 doses procured by government.
New COVID-19 cases in Metro Manila in the last seven days decreased to less than 2,000, the OCTA Research said. The virus's reproduction rate in the capital region was also down to 0.61.
***
Credit belongs to : www.philstar.com