PNP ordered: Prepare for influx of candidates beating COC deadline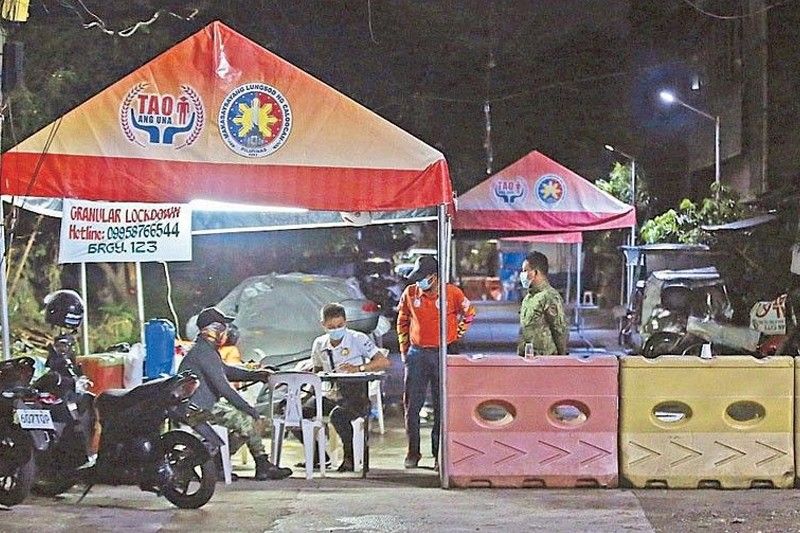 MANILA, Philippines — The chief of the Philippine National Police directed all police directors to place "enough" personnel on standby who will be tapped for peace and order in anticipation of candidates filing their certificates of candidacy and of nomination and acceptance to beat the October 8 deadline.
"We are in the sixth day of filing of COCs and CONAs so we expect an influx of candidates to catch up with the October 8 deadline," Police Gen. Guillermo Eleazar said in a statement sent to reporters Wednesday.
"On the part of the PNP, I have already instructed our Regional and Provincial Directors to place on standby enough number of police personnel that would respond to any eventuality as candidates and party-list groups beat the deadline," he added.
Eleazar called on the candidates themselves to take the lead in preventing the filing of their COCs and CONAs into a super spreader event.
"We also remind the candidates that the election is still in May. The number of supporters you bring with you to file COCs is not a measure of your winning. You will only endanger the lives of your supporters if you bring them to the Comelec offices as a super-spreader event," said Eleazar.
"May we learn to follow the policies of the Comelec and the government because this is the first measure of good leadership that you will promise to our countrymen."
Police forces across the country were earlier ordered to coordinate with the Comelec to ensure peace and order and enforce public health safety in the filing of COCs and CONAs from October 1 to October 8.
Eleazar said that the filing of COCs and CONAs has generally been peaceful and orderly so far but urged police forces to "remain alert for any eventuality."
***
Credit belongs to : www.philstar.com