POEA partially lifts Iraq travel deployment ban for OFWs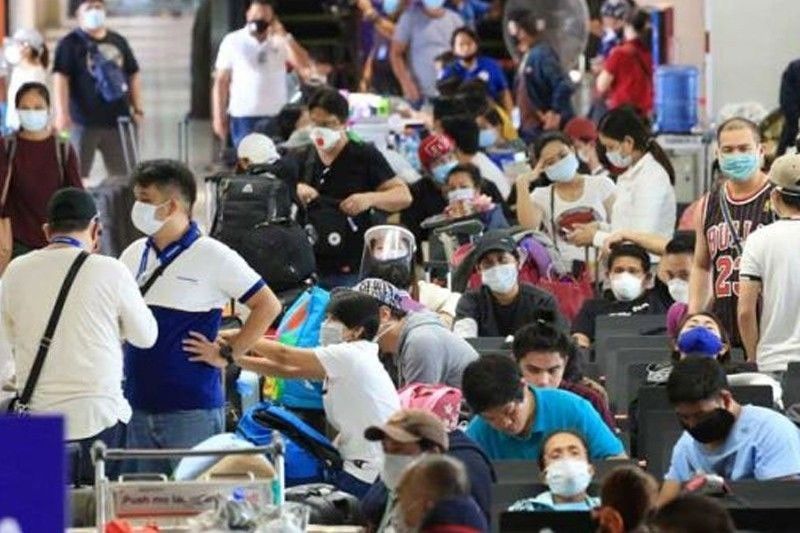 MANILA, Philippines — Returning overseas Filipino workers (OFWs) may now go back to Iraq after the Philippine Overseas Employment Administration (POEA) partially lifted the deployment ban in the Middle East nation.
Based on POEA Governing Board Resolution 9-2021 dated Oct. 21, returning OFWs can be deployed again to Iraq. On the other hand, the ban remains in effect for newly-hired workers.
"The POEA Governing Board resolves to impose a deployment ban on the processing and deployment of newly hired workers and to exempt the documentation of returning workers," the POEA said.
According to recruitment consultant Manny Geslani, this means that OFWs in Iraq who are looking to have a reunion with their families in the Philippines this Christmas may come home.
Geslani noted these OFWs may go back to their jobsites in Iraq after their vacation by virtue of the POEA order.
But in partially lifting the ban, the POEA had set some conditions before the "Balik-Manggagawa (BMs)" are allowed to be deployed.
One of the conditions is that a returning OFW must be an active worker in Iraq with proof of recent stay in Iraq, such as proof of departure from Iraq or proof of billing.
The POEA also requires proof that the OFW is returning to the same employer or company, such as an employment contract.
The agency added that the contract between the OFW and employer must conform with Philippine and Iraqi labor laws.
Another condition is that the OFW's work site must be outside the identified "No-Go-Zones," namely the provinces of Anbar, Nineveh, Kirkuk and Mosul; Sadr City, Baghdad province; Amedi, Erbil province and Mahkmour, Erbil province.
POEA said the employer of the OFW must also sign an undertaking guaranteeing secured work premises in Iraq.
"The employer of the OFW is also mandated to sign an undertaking guaranteeing financial sponsorship and facilitation of the repatriation of the OFW from Iraq covering both airfare and visa penalties, if any," it added.
***
Credit belongs to : www.philstar.com