Scientific method in deciding NCR alert levels pushed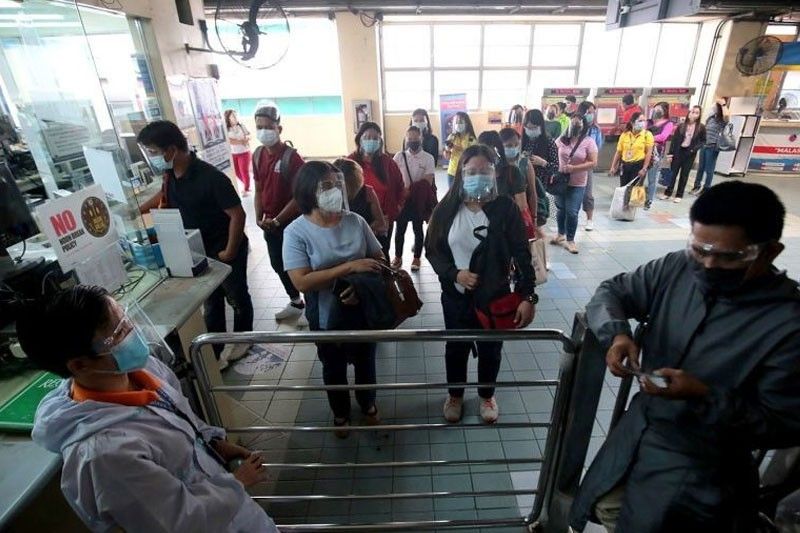 MANILA, Philippines — Pandemic alert levels raised in the National Capital Region (NCR) must be determined by more scientific and transparent methods relatable to the public, leaders in business and the academe said this weekend.
"There has to be a basis of declaring the alert levels in NCR, something that is quantifiable and easy to understand by the public," said Presidential Adviser on Entrepreneurship and Go Negosyo founder Joey Concepcion.
Molecular biologist, priest and professor Fr. Nicanor Austriaco also pushed for a way to help the private sector and the general public understand how the government arrives at these classification levels.
Concepcion and Austriaco agree that COVID-19 data on active cases, hospitalization and vaccination must be factored in when deciding the alert level classification in the NCR, where the new alert level system is being pilot-tested.
"There's a correlation between the number of active cases and hospitalization, which is a key indicator on how well countries are handling the COVID-19 pandemic. We should try to do the same here," Concepcion said.
As the Delta surge decelerates in Metro Manila, Austriaco said: "We need to be able to establish milestones that will allow us to re-open our society in a safe manner."
In analyzing the critical threshold level of active cases, he found that at the peak of the Delta surge in mid-September when there were 36,427 active cases reported by the Department of Health (DOH), a total of 7,400 beds (1,115 intensive care unit beds included) were occupied.
"This suggests that these numbers represent the maximum staffed bed capacity for Metro Manila," said Austriaco. "In order to protect our health care system, we have to establish a re-opening strategy that ensures that we do exceed this bed capacity in the NCR."
With 20 percent of the active cases during the Delta surge hospitalized in the NCR, Austriaco arrived at the following thresholds for Metro Manila: Critical Risk – 30,000 active cases, which would lead to about 80 percent hospital capacity; High Risk – 25,500 active cases, which translates to 70 percent hospital capacity); Medium Risk – 18,500 active cases, 50 percent hospital capacity; Low Risk 14,500 active cases – 40 percent hospital capacity.
Based on his analysis, Austriaco recommended that the NCR remain under Alert Level 4 until active cases drop below 25,500. Level 3 would be maintained until active cases dropped below 18,500 and so on with Level 2 down to 14,500 active cases and Level 1 when active cases drop below 14,500.
Concepcion said using such data as a guide to determine the alert level classifications in the NCR will not only aid transparency, but also guide the private sector in their decision-making as the economy reopens.
He has been lobbying for the shifting to the lower Alert Level 3 as the fourth quarter of the year is a critical time for businesses when consumer spending is expected to increase.
"We also need to look into the breakdown of cases in each area. It may look like a lot but for the past week, NCR is reporting around 3,000 cases only, the more reason to reconsider the increased capacity of businesses.
***
Credit belongs to : www.philstar.com