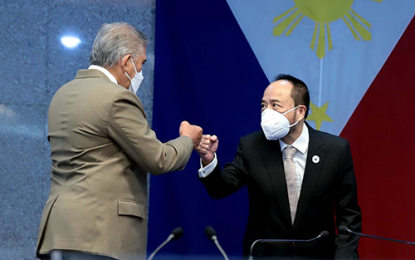 MANILA – New Commissioner Rey Bulay is a welcome addition to the Commission on Election (Comelec).
Comelec spokesperson James Jimenez made this remark after the Commission on Appointment (CA) confirmed the nomination of Bulay on Wednesday.
"The appointment of our new Commissioner, Commissioner Rey Bulay, formerly of the City Prosecutor's Office of the City of Manila, has been concluded and he is now confirmed Commissioner of the Comelec. So, we welcome his addition to the Comelec," he said.
"We look forward to welcoming him in person. We've already briefed him on a lot of the work that's being done in Comelec and we expect that it will be a very smooth transition for him. We look forward to working with our new commissioner," he added.
Asked if the new Commissioner will be part of the Second Division, Jimenez said: "That's what's apparent right now. We will see because there will be retirements, so we'll see…"
He said Bulay still has to visit his new office.
"There is no info on that yet but we were able to speak to him virtually and we've already had at least one virtual briefing with all the Comelec directors of the main office," Jimenez said.
"The next one will probably with the field directors. We'll go about it systematically but no word yet on when he will personally appear here in the Comelec. He has been confirmed, so he will assume (the post)," he added.
President Rodrigo Roa Duterte appointed Bulay as new Comelec commissioner early last month.
Bulay will serve as Comelec commissioner until Feb. 2, 2027
Other members of the Commission en banc are: Chairperson Sheriff Abas and Commissioners Rowena Guanzon, Socorro Inting, Marlon Casquejo, Antonio Kho Jr., and Aimee Ferolino.
Abas, Guanzon and Kho are set to retire in February 2022.
Bulay is a graduate of San Beda College of Law.
He was also appointed in November 2016 as commissioner of the Presidential Commission on Good Government.
He likewise served as Muntinlupa City councilor from 1988 to 1998 and from 2007 to 2010.
Bulay also became president of the Councilors League of the Philippines. (PNA)
***
Credit belongs to : www.pna.gov.ph