Lacson: Tough problems require tough solutions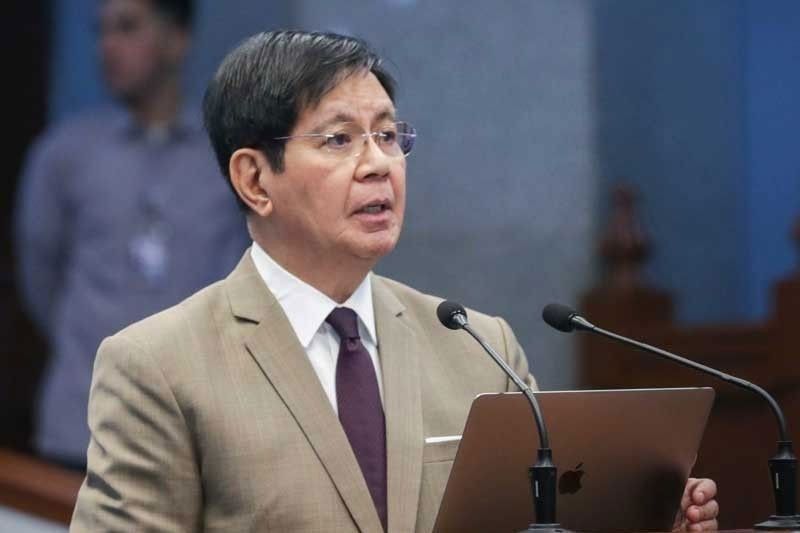 MANILA, Philippines — Voters should be critical of the officials they vote for in the 2022 national elections, as the country's tough problems require tough solutions, Partido Reporma chairman and standard-bearer Sen. Panfilo Lacson said.
"We have so many problems, and the solution can only come from tough leaders – those with ability, honesty and bravery," Lacson told a lively crowd at the Lingayen Civic Center in Pangasinan.
Lacson called on Pangasinenses to be critical of officials they vote for next year.
In the recent "Online Kumustahan" attended by over 3,000 residents and supporters in Lingayen, Pangasinan, Lacson said the country's broad range of problems need solutions that meet these challenges head-on, which only tough leaders can grasp.
Lacson noted he had experienced solving tough problems throughout his years of service – 20 years in the military under the Philippine Military Academy and the defunct Philippine Constabulary, later merged into the Philippine National Police, then 10 years in the PNP with three as national police chief and 18 more as senator and rehabilitation czar.
A no-nonsense lawmaker, Lacson said he made a name for himself as someone not ever taking a bribe or reward, and not receiving his "pork barrel" funds in the Senate, which underscores his integrity – not something that can be assumed merely because he is a former military and police officer.
"I have served our country for almost 18 years as a senator, and during these long years I have served as a public servant, I can proudly tell you all that not once have I taken a bribe in exchange for public service," he said.
"I can say with my head held high, that you can ask the people I worked with in my previous assignments up to the Senate. I have never accepted my pork barrel, not because it is bad; it is not. What's bad with it is that it is not used properly like other public funds," Lacson added.
He said residents of Lingayen and Filipinos overall should care about electing the right leaders in the May 9, 2022 elections, as he thanked local officials led by Mayor Leopoldo Bataoil, Vice Mayor Judy Vargas-Quiocho and local Partido Reporma coordinators led by retired police Col. Monalisa Asis for the encouraging reception he received in the city.
"We all have a stake, but once every six years, once every three years, we have a greater stake (with the elections). Especially our youth, they will inherit, they are the future, they are the hope of our nation," he added.
***
Credit belongs to : www.philstar.com