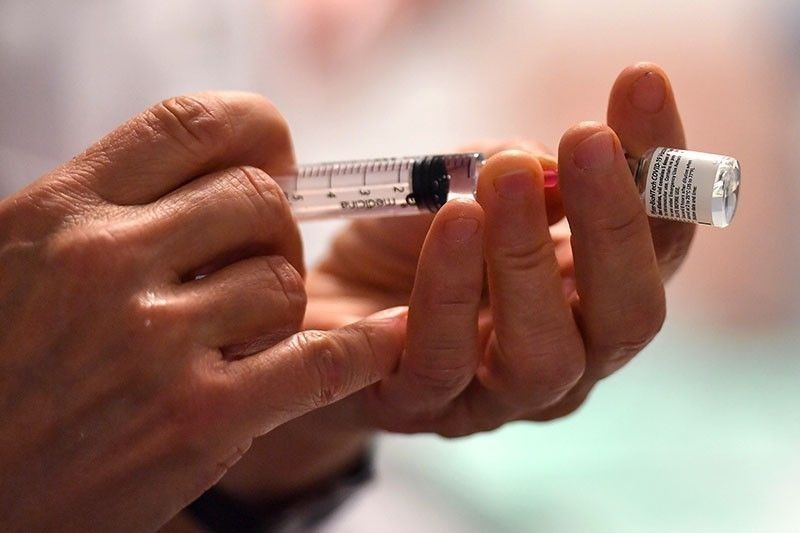 Dr. Teodoro Herbosa, NTF medical adviser, pointed this out in refuting claims that the Philippines favored the China-made Sinovac brand.
"We bought more Moderna (of the United States) and AstraZeneca (of the United Kingdom) than Sinovac," Herbosa said in an interview aired over dzBB, insisting that those who claim the country prioritized China-made vaccines received the wrong data.
He said the government bought 40 million doses from Pfizer, 20 million from Moderna and 17 million from AstraZeneca for a total of about 77 million jabs.
On the other hand, data provided by the NTF showed that the government procured 51.13 million doses of Sinovac and received 1.1 million in donated Sinopharm doses.
"We have bought more Western vaccines than Chinese-made vaccines," he added.
Meanwhile, the NTF adviser said the government was raising vaccination rates in bigger regions of the country to achieve the target of fully vaccinating 54 million Filipinos before the year ends.
Vaccinations were halted on Dec. 24-25 in deference to the Christmas celebrations.
As of Dec. 21, at least 60.21 million Filipinos have been inoculated against COVID-19. More than 45.28 million Filipinos or 51.09 percent of the country's target population are fully vaccinated, while 14.93 million individuals are waiting for their second doses. – Neil Jayson Servallos
***
Credit belongs to : www.philstar.com