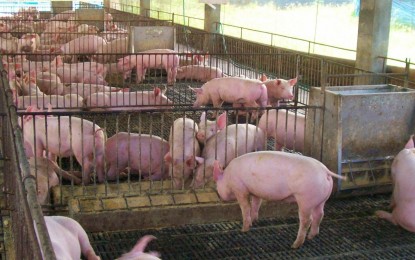 M'LANG, North Cotabato – The town government here has alerted all its 37 barangays as three more villages were affected by the African swine fever (ASF), bringing to eight the current number of areas infected by the hog-associated disease.
Arlyn Encarnacion, the municipal agriculturist, said Monday those added to the ASF red spot areas were Barangays Dugong, Langkong, and New Rizal. The former affected villages were New Lawaan, New Antique, Lika, Dalipe, Katipunan and Inas.
She said depopulation is being conducted in all affected villages to contain the spread of the hog disease.
"Culling is ongoing to contain infections within the perimeter while stiff monitoring is being observed within the 500-meter radius", she said.
To date, she said the local government unit (LGU) has depopulated 2,044 hogs from 430 raisers.
"Each affected hog raisers will be given an amortization depending on the classification of the swine they had," Encarnacion said, adding that PHP500 will be paid per piglet; weanling, PHP1,000; grower/fattener, PHP4,000; and boar and sow, PHP7,000.
"Initially, the LGU has disbursed funds amounting to PHP5,878,500 and is expected to further accumulate due to the continuing ASF onslaught," she said.
She said the LGU is currently scouting for additional funds for the possible surge of ASF cases while waiting for the results pending at the Department of Agriculture's Bureau of Animal Industry laboratory in General Santos City.
The LGU is set to meet with barangay officials and other stakeholders this week for the imposition of stricter interventions to control the further spread of the ASF virus in the municipality. (PNA)
*****
Credit belongs to : www.pna.gov.ph