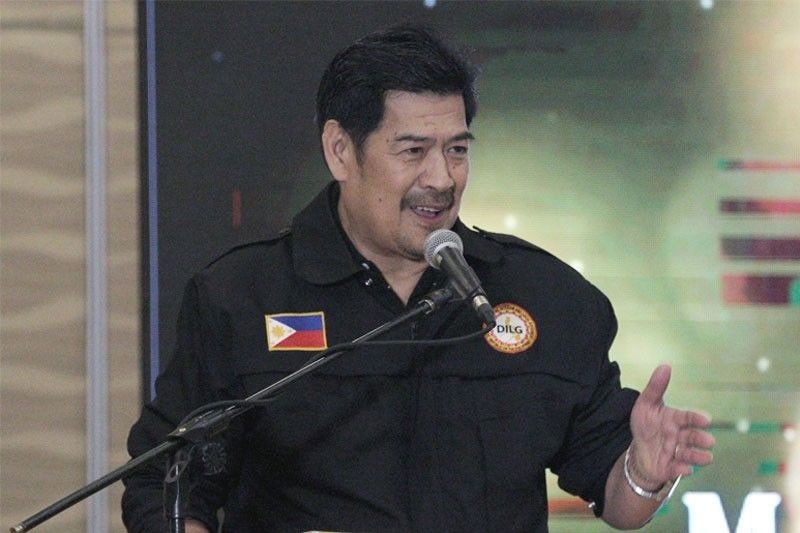 DILG Undersecretary Martin Diño said that barangays should submit their inventories as soon as possible, as most local government units (LGUs) in Metro Manila have passed ordinances that restrict the movement of unvaccinated individuals.
"Our deadline is as soon as the barangays finish (their inventory), but the bigger barangays can submit by the end of this month because we have to consider that some of them have a population of 100,000," he said in Filipino in an interview on radio dzBB.
There is a total of 1,710 barangays in Metro Manila alone, with many of the smaller ones already having submitted their inventory to comply with the DILG directive and local ordinances that limit movement of vaccinated individuals with corresponding penalties.
"Now, we're just requesting for it but Metro Manila already has an ordinance. At almost all of the towns and municipalities, if you go out there'll be a penalty. That's what makes Metro Manila different from other places. Here, there's already an ordinance being enforced," Diño added.
The DILG said the inventory will be used to know how many vaccines are needed per barangay, city and region, for better deployment and logistics at the national level.
Diño said that while barangays are currently just talking with unvaccinated individuals and urging them to go home, the new ordinances could also penalize them for not complying with the stay-at-home order.
He added that the DILG and law enforcers will strictly enforce the no-vaccination rule in public transportation starting tomorrow.
Diño urged barangays and LGUs to come up with incentive programs that will encourage vaccination for their apprehensive residents.
He noted that herd immunity has already been achieved in Metro Manila, which is apparent with the lower hospital utilization despite the increase in positive COVID-19 cases.
"We've probably hit more than 70 percent. You can see it. This is the reason why despite many being infected in Metro Manila, the ones that get sick are mild only. Instead of lacking oxygen (supply), and with the ICU and hospital – the lines are at the pharmacy. Paracetamol is in short supply," he added.
Meanwhile, the League of Provinces of the Philippines president and Marinduque Governor Presbitero Velasco Jr. said they see nothing wrong with the directive of the DILG to gather the names and other details of unvaccinated people in the communities.
"It's only right to identify those who are not yet vaccinated," he said in Filipino at a Laging Handa briefing.
ACT-Teachers' Rep. France Castro of the Makabayan bloc had earlier criticized the DILG's order, calling the inventory unconstitutional.
Velasco said in Marinduque, they already have a master list of people who have not been vaccinated based on their categories.
He said provinces have tightened their border control in response to the surge in COVID-19 cases in the National Capital Region.
He said provinces are requiring visitors from areas under Alert Level 3 to submit a negative reverse transcription polymerase chain reaction (RT-PCR) test results three days before their scheduled arrival.
Those who would exhibit COVID-19 symptoms in the medical examination are required to quarantine.
Velasco said they are alarmed over the latest spike in COVID-19 cases brought by the virus' highly transmissible Omicron variant.
"This is the first time we've seen such fast infections. So, we can safely assume that's already the Omicron variant.
In Marinduque, Velasco said they have 62 active COVID-19 cases based on RT-PCR test results and 120 on antigen tests. – Romina Cabrera, Emmanuel Tupas
*****
Credit belongs to : www.philstar.com