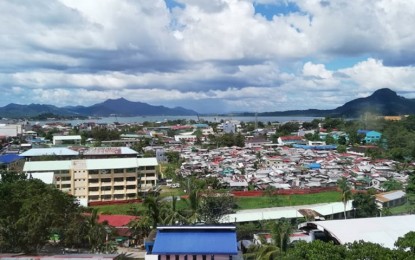 TACLOBAN CITY– Alarmed by rising new coronavirus disease 2019 (Covid-19) cases, the city government here has issued a directive limiting the movement of unvaccinated individuals.
Under Executive Order No 2022-01-001 released on Thursday night, Mayor Alfred Romualdez said the movement of non-fully vaccinated persons will be "limited to accessing essential goods and services, of for work in permitted industries and offices in accordance with existing labor laws, rules, and regulations."
Business owners are asked to require customers or clients to present vaccination cards upon entry to establishments.
The city government also restricts the entry of returning residents who have not received full doses of Covid-19 vaccines.
"Non-fully vaccinated individuals shall be required to present either a negative RT-PCR test administered within seventy-two 72 hours or a negative Covid antigen test administered within twenty-four hours prior to their arrival to Tacloban City," Romualdez said in the directive.
The order also outlines prohibited activities such as face to face classes for basic education; contact sports, except those conducted under a bubble-type setup; funfairs and kid amusement industries; events with live voice or wind-instrument performers and audiences such as in karaoke bars, clubs, concert halls, and theaters.
Also banned are casinos, horse racing, cockfighting and operation of cockpits, lottery and betting shops, and other gaming establishments except as may be authorized by the Inter-Agency Task Force for the Management of Emerging Infectious Diseases or the Office of the President; and gatherings in residences with individuals not belonging to the same household.
The local government allowed the operation of gathering at a maximum of 30 percent capacity for an indoor venue for fully vaccinated individuals only and 50 percent capacity for outdoor venue capacity.
Government agencies are asked to be fully operational and adhere to at least 60 percent on-site capacity while applying work-from-home and other flexible work arrangements.
The local government regulates activities in the city as the number of new coronavirus cases continues to rise this week.
From just 18 new cases recorded on January 11, the figure went up to 87 on January 12, 104 on January 13, and 128 on January 14.
Since the pandemic broke out in 2020, the city has already recorded 6,431 Covid-9 cases, including 5,963 recoveries, and 144 deaths. There are still 324 active cases as of Friday. (PNA)
*****
Credit belongs to : www.pna.gov.ph