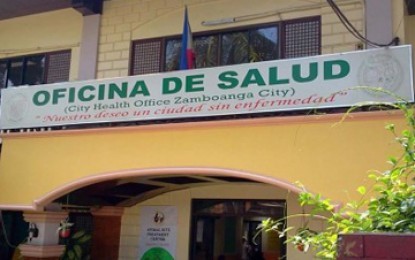 ZAMBOANGA CITY – Active cases of the coronavirus disease 2019 (Covid-19) here have been declining for the past 30 days, the city health office reported Tuesday.
Dr. Dulce Amor Miravite, city health officer, said active cases dropped by as much as 1,885 from 1,961 on February 7 to only 76 cases as of March 7.
Miravite said 74 or 97.36 percent of the active cases were acquired through community transmission; one authorized person outside residence; and one from a police precinct-level detainee.
The current positivity rate of the city is 12.5 percent or only 12 people out of the 100 tested individuals were found to have been infected with Covid-19.
"The positivity rate is decreasing, which means that the transmission of the virus is also decreasing," Miravite said.
As of March 7, she said the city has registered 27,473 recoveries or 95.54 percent recovery rate.
The city also tallied a cumulative 28,753 confirmed Covid-19 cases, 76 active cases, and 1,204 deaths.
Meanwhile, Miravite said five of the 76 active cases were children below five years old.
These are as follows: four years old, two cases; three and two years old, one case each; and also five months and one day old, one case each.
"This age group (below five) is vulnerable since they do not have vaccines yet," she said. (PNA)
*****
Credit belongs to : www.pna.gov.ph