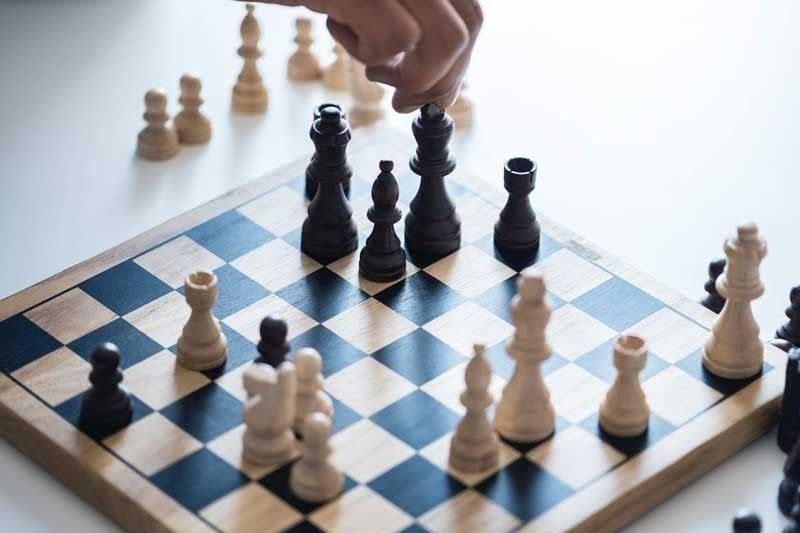 MANILA, Philippines — The Iloilo Kisela Knights repeated over the Davao Chess Eagles, 11.5-9.5 on Wednesday; yet, somehow, you get the feeling that Davao is inching closer to getting the number on Iloilo.
Iloilo took a slim 4.5-2.5 lead in blitz chess and the two-point margin was enough to get them the win as both teams drew, 7-7 in rapid chess.
The crucial match in the rapid encounter was on Board One where a mouse slip by FM Roel Abelgas proved costly to give NM Cesar Mariano the win.
The result was in some ways similar to their first encounter in the San Miguel-All Filipino Cup of this second season of the Professional Chess Association of the Philippines last January 26 when Iloilo thrashed Davao, 14.5-6.5.
In that match, the Kisela Knights comfortably took blitz play, 6.5-0.5. The Davao Chess Eagles made a game of it in rapid chess, losing only by two, 8-6.
In the two matches, here have been the key battles.
Iloilo's Karl Viktor Ochoa has taken four of six points available against Sander Severino whether on Board One or Two.
Also crucial are all six points taken from the senior board tag team of GM Joey Antonio and NM Cesar Mariano and the homegrown board of Fritz Bryan Porras.
As for Davao, one bright spot has been Rowelyn Joy Acedo who has a 4-2 lead over Iloilo counterpart Cherry Ann Meija in the lady's board.
Iloilo finished the evening with a 16-5 bushwhacking of Palawan-Albay while Davao regained their bearings to turn back Surigao, 14-7.
Iloilo's twin kill of the night gave them a 25-2 record and with seven matches left.
They will need at least four more wins or a combination of wins and setbacks by Davao to clinch the top spot of the southern division for a fourth consecutive time.
Davao is 21-6 and could still theoretically catch up to Iloilo.
— Rick Olivares 
*****
Credit belongs to : www.philstar.com