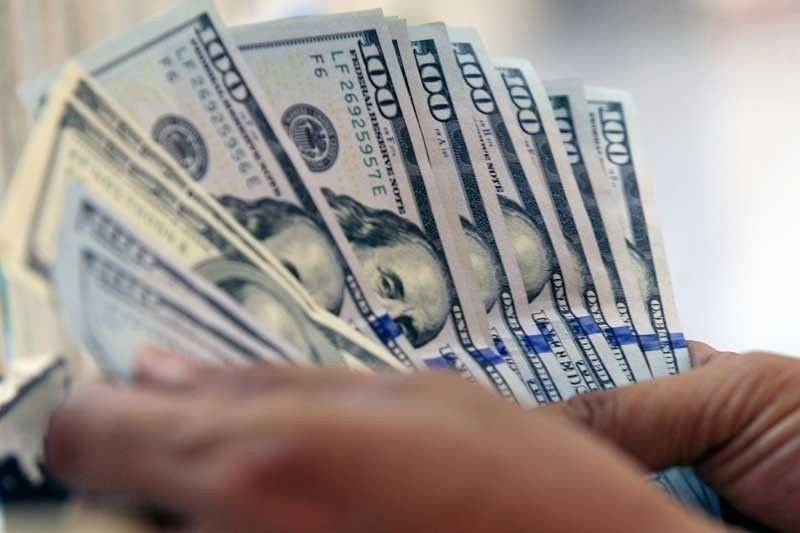 The BSP-approved foreign borrowings from January to March included the government's $2.25 billion global bond issuance as well as three project loans worth $2.55 billion.
The Philippines braved the volatile global credit market last month and raised $2.25 billion from its offshore commercial borrowing, which includes the maiden $1 billion issuance of green bonds.
The amount will be used to fund a transportation project ($2.08 billion), COVID response measures ($300 million) and another infrastructure project ($175.1 million).
All foreign loans to be contracted or guaranteed by the government need prior BSP approval under Section 20, Article VII of the 1987 Constitution.
Likewise, all foreign borrowing proposals of the national government, government agencies and government financial institutions have to be submitted for approval-in-principle by the Monetary Board before commencement of actual negotiations, as mandated under the Letter of Instructions 158 issued in January 1974.
According to the BSP, it promotes the judicious use of resources and ensures that external debt requirements are at manageable levels to support external debt sustainability.
Last year, foreign borrowings approved by the BSP declined by 26 percent to $13.1 billion.
Data showed the amount raised by the national government from bond issuances slipped by 6.2 percent to $6.2 billion. It tapped the offshore bond four times last year.
The BSP also approved nine program loans worth $3.9 billion and 12 project loans worth $3.1 billion. Almost half or 45 percent of the total amount borrowed from foreign creditors was used to finance COVID response measures including vaccine procurement, social protection and support for economic recovery.
Another 45 percent or $5.9 billion was used for general financing requirements, while $400 million has been allocated to bankroll infrastructure projects.
The Philippines borrows heavily from foreign and domestic creditors to finance the government's budget deficit as it spends more than what it actually earns. The country's budget shortfall ballooned as the pandemic-induced recession pulled down revenue collections, while spending soared to finance COVID response measures.
The country's budget shortfall swelled to a record high of P1.67 trillion in 2021 as the pandemic-induced recession pulled down revenue collections, while spending soared to finance coronavirus response measures.
For 2022, the government aims to borrow P2.2 trillion from both foreign and domestic creditors. About 25 percent or $7 billion will be sourced from global bond issuances and official development assistance loans.
Last year, the country's external debt went up by 8.1 percent to $106.43 billion as the government borrowed more, including the emergency reserve fund from the International Monetary Fund.
The country's external debt has been steadily rising from $73.1 billion in 2017, $78.96 billion in 2018, $83.62 billion in 2019 and $98.49 billion in 2020.
Despite the increase, BSP Governor Benjamin Diokno earlier said the country's outstanding external debt remained at prudent levels as its ratio to the gross domestic product stood at 27 percent in 2021 from 27.2 percent in 2020.
"The ratio remains one of the lowest as compared to other ASEAN member countries," Diokno said.
— Lawrence Agcaoili
*****
Credit belongs to : www.philstar.com