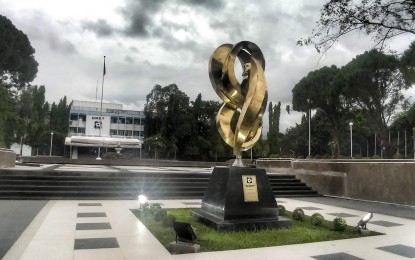 MANILA – A regional yarn production and innovation center (RYPIC) will soon rise in Ilagan, Isabela, Department of Science and Technology (DOST) Secretary Fortunato de la Peña said Friday.
In a taped report aired in the afternoon, he said the RYPIC will be located at the Isabela State University (ISU), and its faculty and staff will run the center.
He said the staff and faculty underwent a five-day training last month at the DOST-Philippine Textile Research Institute (PTRI) in Bicutan, Taguig.
The training is part of the capability-building component of the RYPIC north Luzon project under the "DOST–PTRI Inclusive Innovation TELA (Textile Empowering Lives Anew)" program.
"The training provided the participants with knowledge of textile raw materials and products, the process of textile manufacture, and techniques for testing and evaluating their common properties," De la Peña said.
Participants also gained knowledge and skills on how fibers are converted to yarns in the cotton system.
Five faculty members of ISU-Ilagan attended the training, according to De la Peña.
The RYPIC serves as an innovation hub to promote textile research and development activities in a region, thus igniting economic activity in weaving communities across the country.
The DOST chief earlier said the establishment of the RYPIC aims to jumpstart local innovation ecosystems for the textile sector and cater to the requirements of micro, small, and medium enterprises (MSMEs) in the fashion industry, the academe, and government institutions for yarns and fabrics using local raw materials, skills, and talents.
The country's first RYPIC is located in Iloilo. (PNA)
*****
Credit belongs to : www.pna.gov.ph