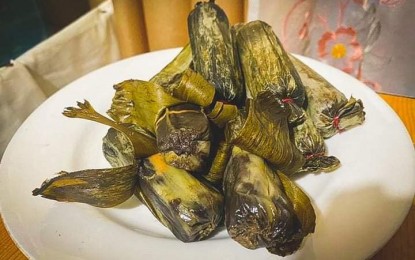 TACLOBAN CITY – The Department of Tourism (DOT) is pushing for a culinary mapping project in Eastern Visayas this year that will document foods in the region's six provinces.
The project, which is in partnership between the DOT regional office here and the University of Santo Tomas (UST) will focus on local dishes, rice cakes, and sweets, DOT Eastern Visayas Regional Director Karina Rosa Tiopes said.
"As a milestone gesture to define the distinct palate of this region, a food mapping project is proposed to document the historicity and diversity of cuisine, settle nutritional and health gaps, and develop developmental programs to sustain the benevolent food ecosystem to provide for the well-being of the community," Tiopes said in a phone interview on Monday.
The initiative seeks to develop a database of these metanarratives that will facilitate research and studies on food anthropology and functional disciplines such as health, agriculture, tourism, education, product development and others, Tiopes said.
The project will also hold a series of seminars, workshops and writeshop on food documentation and formulate a tourism campaign program for food destinations, food routes, food landscapes and seascapes.
The collaboration is part of a memorandum of understanding forged on Sept. 5, 2019 between the DOT regional office and UST to cooperate in facilitating programs, projects and activities to promote and protect the cultural heritage of Eastern Visayas region.
The DOT pushed to focus the partnership on food tourism noting that some regions or provinces boast their own unique flavors that distinguish them among the others.
Among these are vegetable dish pinakbet in the Ilocos region, the use of coconut milk and chili in Bicol region, processed meat in Pampanga province, and noodle soup in Iloilo.
"Eastern Visayas seems to be lagging in terms of coming up with culinary tourism programs. Neither are the region's dishes among those that are well known in the country. To help our stakeholders develop culinary tourism programs, there is a need to do an inventory and document the authentic dishes of the region and the stories behind these dishes," Tiopes added.
The DOT said food tourism is emerging globally as "one of the main driving forces of today's travel."
The United Nations World Tourism Organization reported that food is "a central part of the tourism experience" and makes up one-third of a tourist's expenses. (PNA)
*****
Credit belongs to : www.pna.gov.ph