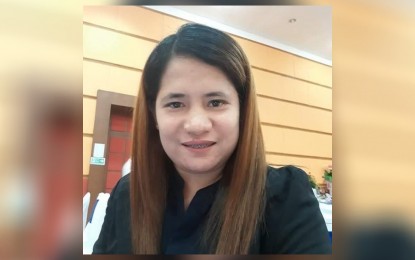 LAOAG CITY – Officials and employees of the Laoag City government were elated on Wednesday after the Commission on Audit (COA) in Region 1 rendered an unmodified opinion on the fairness of presentation of its financial statements from the year ending December 31, 2021.
"This recognition will serve as an inspiration for us to continually serve the public with integrity, transparency, and efficiency in our office operations," city accountant Loelyn Acain said in an interview.
The unmodified audit opinion is the highest rating given to a local government unit, covering its significant accounts and operations. It aims to ascertain the accuracy of financial records and reports in accordance with the provisions of the Philippine Public Sector Accounting Standards (PPSAS).
Acain said COA's highest rating on the city government's financial records after a decade will encourage more investments the city while residents are assured of the local government's effort to ensure all transactions must conform with the guidelines set forth by authorities.
Following her promotion as city accountant last July 2021, Acain said they set a goal and reviewed past audit reports and findings to address several concerns.
She hopes that her team will continue to work hard to be able to maintain the highest rating of COA.
Acting budget officer Nelda Casas said the city government used to pay the bank around PHP14 million every three months because of its outstanding loan balance for the construction of the PHP348 million Laoag City General Hospital and the acquisition of PHP100-million worth of hospital equipment during the term of former mayor Chevylle Fariñas.
Effective this June, the city government led by re-elect mayor Michael Keon is already cleared with its outstanding loan balance, mening the city is now debt-free.
Meanwhile, Keon said a clean bill from loans is just one of the good developments amid the coronavirus pandemic.
"The city of Laoag is in a better position now that we are cleared from debts," he said. (PNA)
*****
Credit belongs to : www.pna.gov.ph