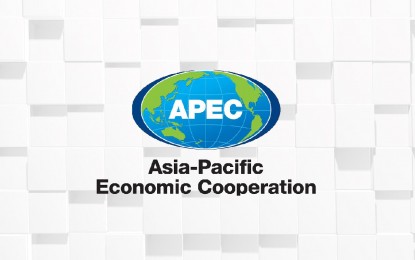 MANILA – The participation of President Ferdinand R. Marcos Jr. in the upcoming Asia-Pacific Economic Cooperation (APEC) Leaders Meeting in Thailand presents even more opportunities for the country's continued economic growth, Speaker Martin G. Romualdez said Tuesday.
"The APEC Summit is a step up because there are more developed countries involved," Romualdez told House reporters, as he stressed the importance of personal engagements and developing close relations with leaders of other countries or economies.
Romualdez said the Philippines is fortunate to have "a very able statesman" in President Marcos who is very popular in the international community.
He said among the factors that Marcos can utilize to promote the country as an attractive investment or tourism destination, as well as a good trading partner are the country's higher-than-expected 7.6 percent third quarter economic growth; the reduction in the unemployment rate; a young population; and the dollar remittances of overseas Filipino workers(OFWs), among others.
"So, I think now is the time to herald that the Philippines is doing well. Its economy is doing well, and now is the time to invest in the Philippines so that we get more foreign direct investments for the capital that we need to generate more jobs and livelihood for Filipinos, and to bring about a stronger and more vibrant economy, so that all Filipinos have a safe and comfortable life," Romualdez said.
The Speaker, who had accompanied Marcos at the recent Association of Southeast Asian Nations (ASEAN) summits in Cambodia, will also be a part of the official Philippine delegation to APEC.
Citing his experience in the ASEAN summits, Romualdez said the APEC Summit also presents opportunities for him to engage with his counterparts in the legislative bodies of the member countries.
For instance, Romualdez noted that it was during the bilateral meeting between the Philippines and Vietnam when the visit to the Philippines of the leader of Vietnam's National Assembly, reportedly among the top contenders to be the next Prime Minister of his country, was announced.
"So, these types of engagements mean a lot. Because when you have a personal engagement with these leaders, it is easier to communicate, coordinate, and to support each other on various sectors — whether it is economic, trade, or inter-parliamentary relations — that promotes better harmony," Romualdez said.
Since the economy has become global, he said it would be to the advantage of the Philippines to promote better trade with other countries, which can be achieved by forging good trade agreements with partner economies.
"And that is usually shaped by policies mandated by the heads of state, but usually forged by legislation. So, these types of engagements and visits are very beneficial," Romualdez said.
APEC is an inter-governmental forum for 21-member economies in the Pacific Rim that promotes free trade throughout the Asia-Pacific region.
The 21-member economies of APEC are Australia, Brunei, Canada, Chile, China, Hong Kong, Indonesia, Japan, South Korea, Malaysia, Mexico, New Zealand, Papua New Guinea, Peru, the Philippines, Russia, Singapore, Chinese Taipei, Thailand, the United States and Vietnam. — Jose Cielito Reganit (PNA)
*****
Credit belongs to: www.pna.gov.ph