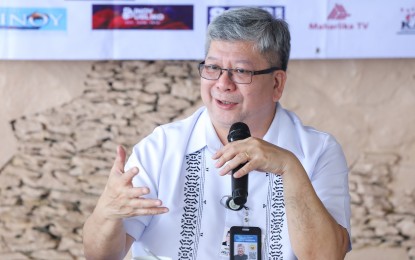 MANILA – Bureau of Immigration (BI) agents at the Ninoy Aquino International Airport Terminal 1 in Pasay City have intercepted a Japanese national who presented a counterfeit Special Resident Retiree's Visa (SRRV).
BI Commissioner Norman Tansingco said Yoshiaki Nakamura, 64, was about to board a Philippine Airlines flight to Osaka on Sunday (Nov. 19) when he was arrested.
Tansingco added Nakamura was referred for a secondary inspection after immigration officers suspected that he was holding a counterfeit visa.
After validation from the agency's forensic document laboratory, it was revealed that the SRRV visa affixed to his passport was counterfeit.
The foreign national will be detained in the BI's Warden Facility in Bicutan, Taguig City pending deportation.
At the same time, the BI chief warned all foreign nationals about the gravity of possessing counterfeit documents.
"Such actions violate Philippine immigration laws and warrant serious consequences," he said in a statement.
"We remain committed to safeguarding the integrity of our immigration system and will take decisive action against those attempting to deceive or defraud it," added Tansingco.
*****
Credit belongs to: www.pna.gov.ph