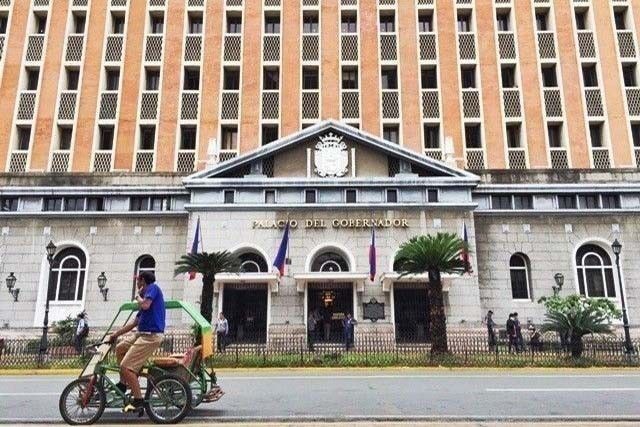 During the Senate's plenary deliberations of the Comelec's budget, the Comelec relayed through Sen. Imee Marcos, their budget sponsor, that a 12-person investigative panel is set to release its findings on the allegation and other cases related to Smartmatic before the end of the year.
This came after Sen. Koko Pimentel asked the Comelec whether it had been informed of the alleged incident between Smartmatic and the unnamed electoral candidate.
According to a Politiko report on September 13, lawyer Glenn Chong accused Smartmatic President Roger Piñate of meeting with First Lady Liza Araneta Marcos and other members of Marcos' campaign team before election day in 2022.
Pimentel asked: "There are allegations that a certain camp of a certain candidate met with the owner of Smartmatic during the election period of 2022. Has this report reached the Comelec and has the Comelec investigated this report?"
Marcos, who was speaking for the Comelec, answered in the affirmative: "Yes."
"The Comelec is saying that there is a pending disqualification case against Smarmatic from bidding in any Comelec exercise. And they're keen to investigate the allegations during that," Marcos added.
"(The petition for disqualification) is based on that allegation?" Sen. Koko Pimentel asked.
"Among other illegal practices. I believe it also includes the allegations and charges against former Comelec Chair Andy Bautista," Marcos said.
The president's sister added that the results of the Comelec's investigation, led by Comelec Chairperson George Garcia, will be out "before the end of December."
The investigation "(looks) into all these different allegations — in 2022 and other elections," Marcos said.
On October 17, former poll commissioner Augusto Lagman led the filing of a petition to disqualify Smartmatic from participating in future public biddings for the 2025 automated election system project of the Comelec.
The petitioners said that Smartmatic should be blocked from manning future elections since the May 2022 polls had been marred by "serious and material irregularities," especially with the "material discrepancies" in the electoral returns counted between the precincts and the Comelec Transparency Server.
Since 2010, only Smartmatic has secured all the Comelec's biddings for the conduct of electoral exercises.
RELATED: Comelec should ensure transparent, 'fully auditable' 2025 midterm elections — NAMFREL
*****
Credit belongs to: www.philstar.com